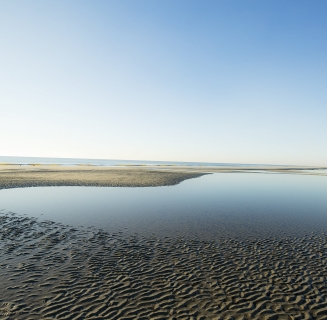 10 Reasons to Visit Hilton Head Island This Winter
By Hilton Head Insider
Summer may be long gone, but vacation season on Hilton Head Island never ends! Winter is the perfect time to escape to America's Favorite Island®—discover our top ten reasons to indulge in a low-season getaway.
Wonderful Weather
November to March may be dubbed cold season in Hilton Head Island, but take that with a grain of salt—the Island's subtropical climate means it's still nice enough to get outside and explore the Lowcountry landscape. During the winter months, the average daily temperature rarely dips below 64°F.
Pet-Friendly Fun
Want to spend a day frolicking in the sand with a furry friend? In the summer, dogs are restricted from visiting the beach between 10am and 5pm—it's simply too hot. During low-season, they can visit at any time. Sound like heaven? Browse a list of our pet-friendly accommodations, restaurants, and more here.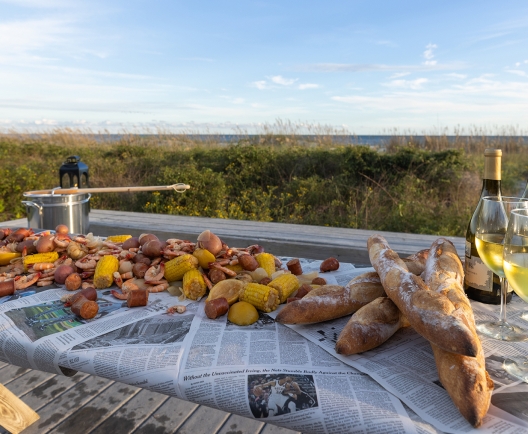 Insta-worthy Sunrises & Sunsets
Did you know sunrises and sunsets are more vibrant during the winter? It's a scientific fact. For the perfect sunrise snap, take an early morning stroll on the east side of the island. For spectacular sunsets, face west—Harbour Town, Shelter Cove, and restaurants along Skull Creek all have great views.
Holidays—Hilton Head Island Style
There's something special about families coming together on Hilton Head Island for the holidays. And here in Lowcountry, it's all about the lights. Be sure to celebrate to the fullest by checking out all of the holiday events on the Island—'tis the season to sparkle!
Winter Wildlife
During winter, the Island wildlife become more active and easier to spot—so be sure to pack your camera! With hundreds of preserved habitats, parks, and open spaces, you'll be primed for a premier wildlife-watching experience. Need tips on where to go? We've got you covered. 
Gone Fishing
Hilton Head Island's near-perfect weather makes it a prime fishing destination year-round. If you're looking for lots of bites (who isn't?), low-season is the best time to cast a line. Fish are feeding more in preparation for cooler temperatures, and it's the peak season for Redfish, trout, and flounder.
Under Par, Above Freezing
Before you pack up the 8-iron in favor of a snow shovel, consider this: maybe colder temperatures simply call for a change of scenery? Hilton Head Island is called "The Golf Island" for good reason—with its world-class, public-access golf 12 months a year, you'll be hitting the greens all year long.
Winter Wonderland
Moderate temperatures mean winter is a beautiful time of year to get outside on Hilton Head Island. Kayak the tidal waters of the coast, try your hand at paddleboarding, or sail through Lowcountry waterways on a boat tour. For more land-based pursuits, the Island boasts over 60 miles of trails and paved paths for some of the best biking and hiking in South Carolina.
Exciting Events
Low-season experiences abound on Hilton Head Island! The Hilton Head Island Seafood Festival in February is a haven for foodies, as is the annual Wine and Food Festival in March. Celebrate New Year's Eve in Harbour town, and make good on your resolutions at the Dafuskie Island Marathon in January.
Will we see you on Hilton Head Island this winter? If so, we hope you'll share photos of your experience using the #LowcountryLife hashtag—you just might see them featured on our Instagram and social media!
More Trending Stories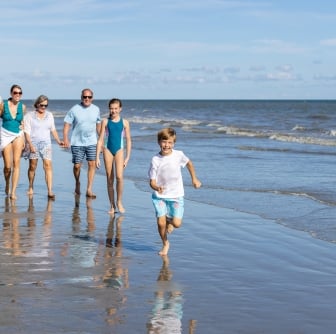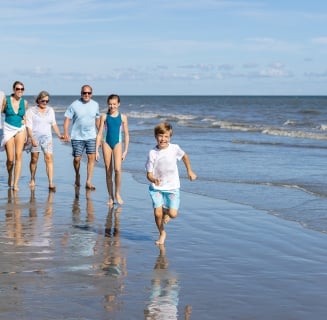 What to Pack on Your Hilton Head Island Vacation
You did it! You planned your vacation to America's Favorite Island®. You've picked your resort, researched the best restaurants, and booked your excur...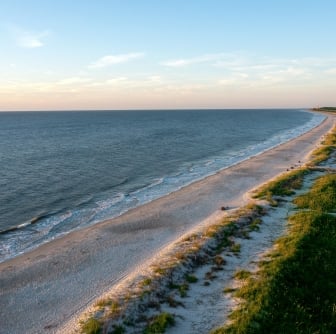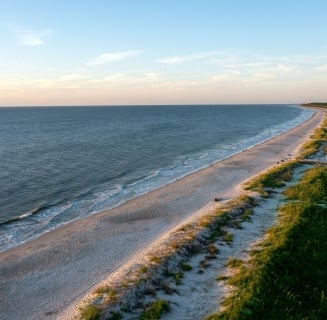 Our Wide Open Space: Hilton Head Island's Beach Is Vast, Hard-Packed, and Lively
Bring flip flops when you go to the beach on Hilton Head Island. The shores are sugar sand firm. Your bare feet may soon grumble, for this seashore is...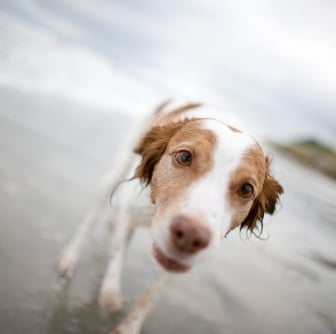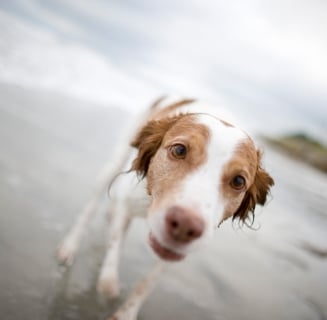 Hilton Head Island Just Named a Top Pet-Friendly Destination by FlipKey
FlipKey, the vacation rental site of TripAdvisor, shared some great news with us – they have just released this year's list of the Top Pet Friendly...