Pet-Friendly Accommodations, Restaurants & Services
Hilton Head Island offers several options for bringing your pet with you on vacation.
Planning a vacation to Hilton Head Island? Don't leave the family pet behind! There are plenty of Island restaurants, accommodations, attractions and more that welcome your furry friend.
Dogs on the Beach
Dogs are allowed on the beach on Hilton Head Island. Rules are as follows:
Are not permitted – Between 10 a.m. and 5 p.m. Friday before Memorial Day through Labor Day
Must be on a leash:
Between 10 a.m. and 5 p.m. April 1 through Thursday before Memorial Day
Between 10 a.m. and 5 p.m. Tuesday after Labor Day through September 30
Must be on leash or under positive voice control at all other times.
Persons in control of animals on the beach are required to remove and properly dispose of the animal's excrement.
Properly registered service dogs are allowed on the beach. The dog will need to be properly leashed or harnessed, following the guidelines above.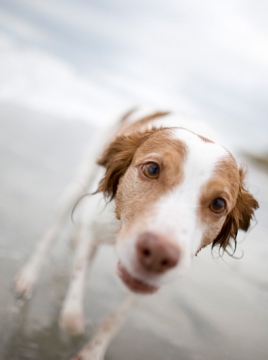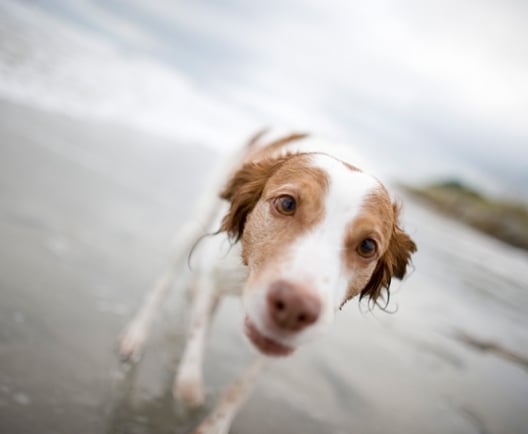 Dog Park
Hilton Head Island has its own dog park. It is in the Chaplin Community Park, located just off William Hilton Parkway between Singleton Beach Road and Burke's Beach Road. The park is completely fenced and "double gated" so you will be able to let your dog off-leash as long as it's not aggressive towards people or other dogs.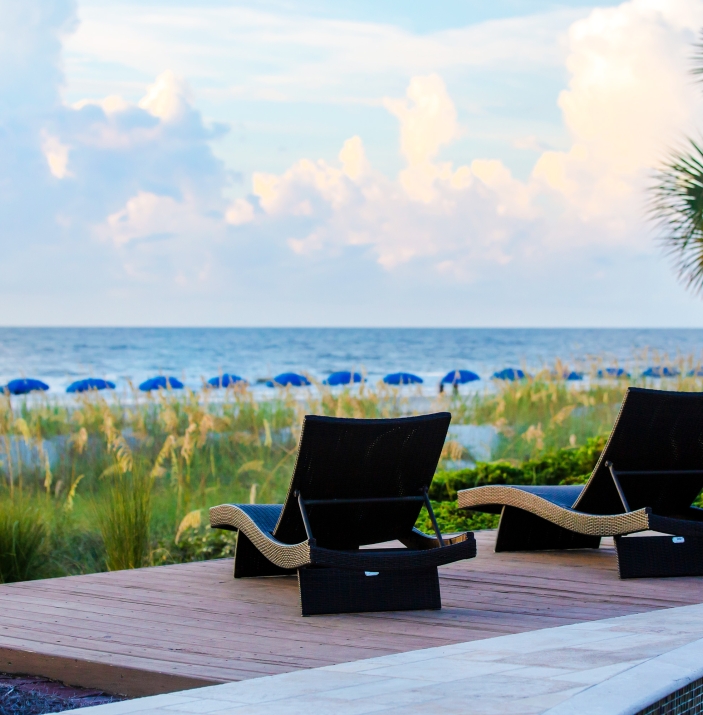 Palmetto Dunes Oceanfront Resort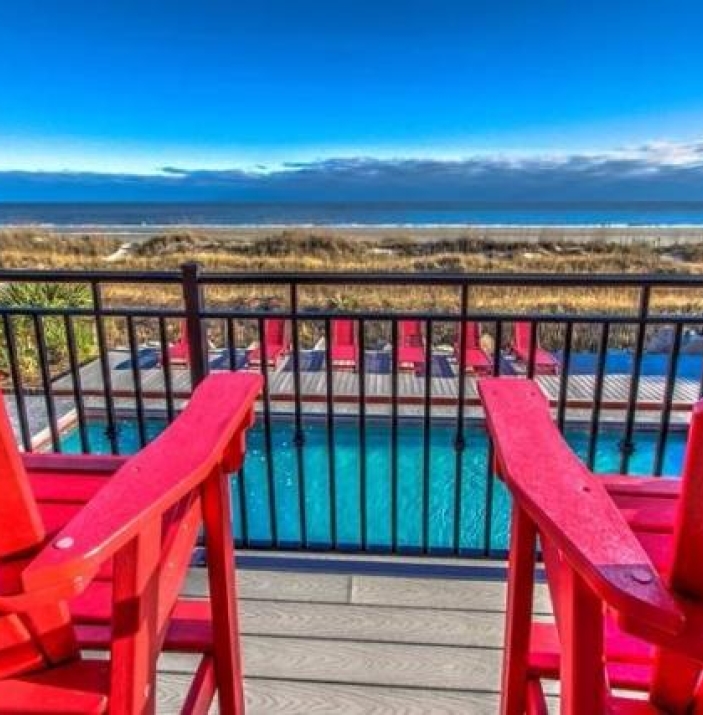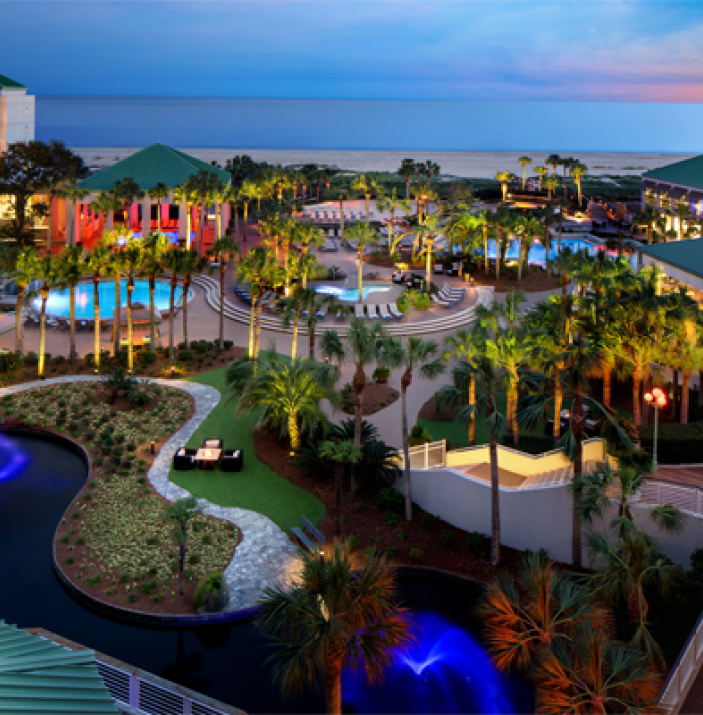 The Westin Hilton Head Island Resort & Spa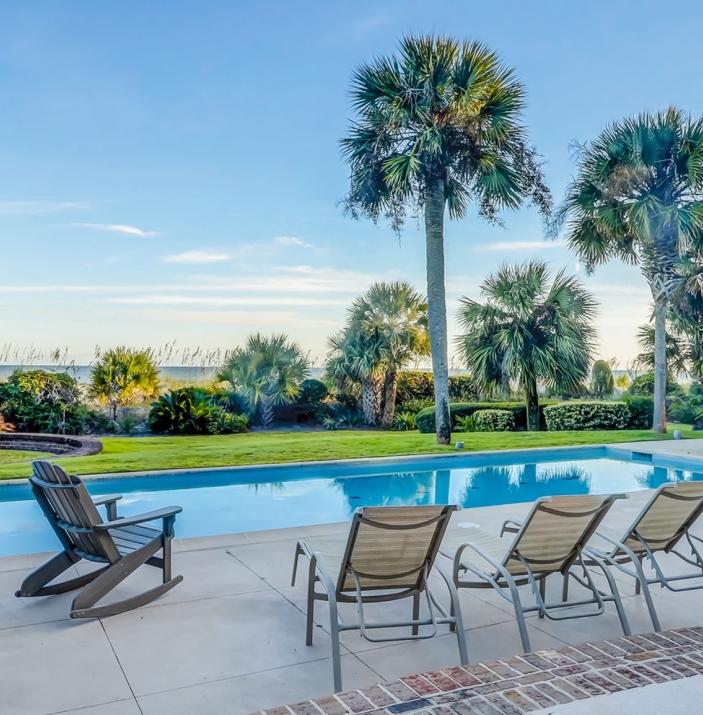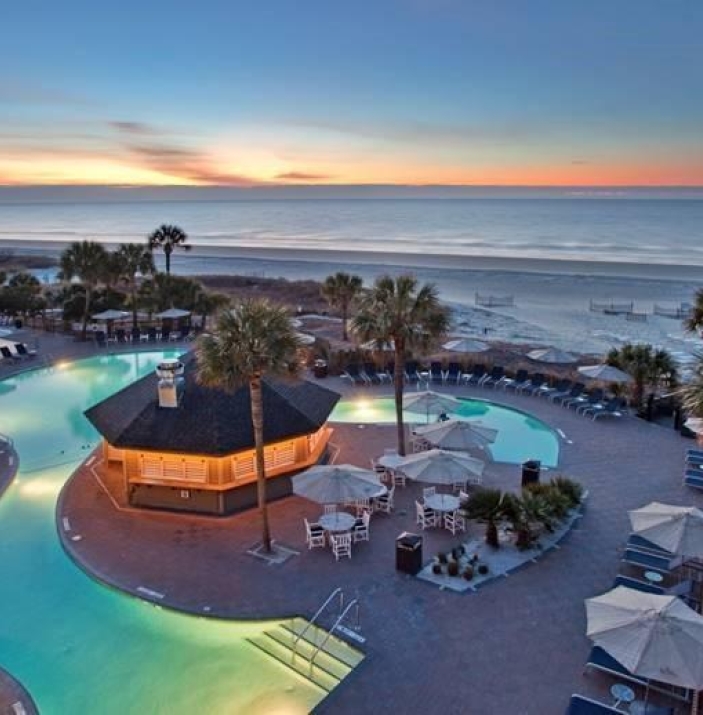 Beach House, Hilton Head Island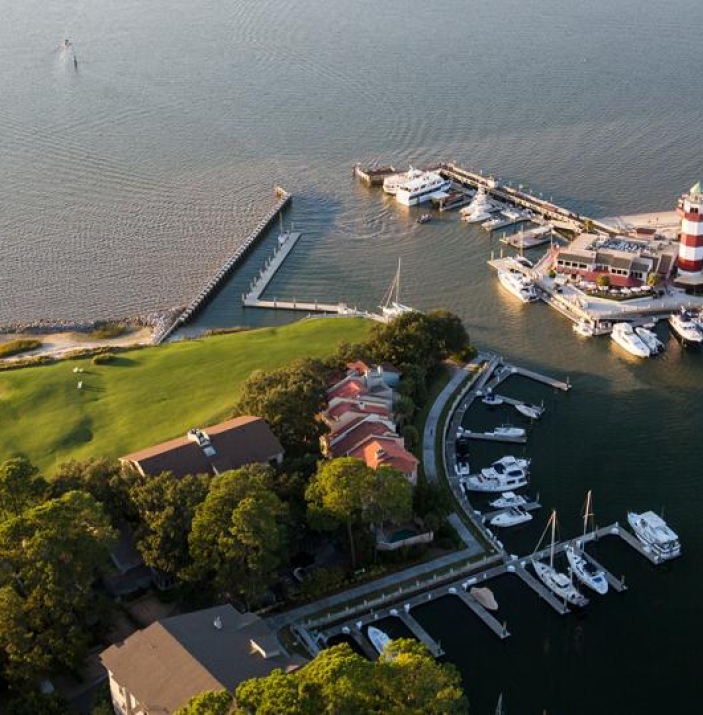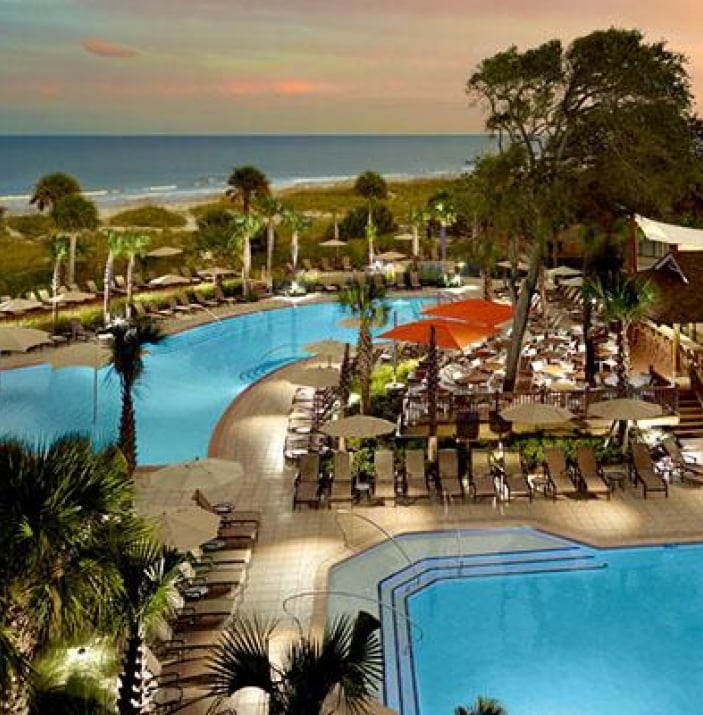 Omni Hilton Head Oceanfront Resort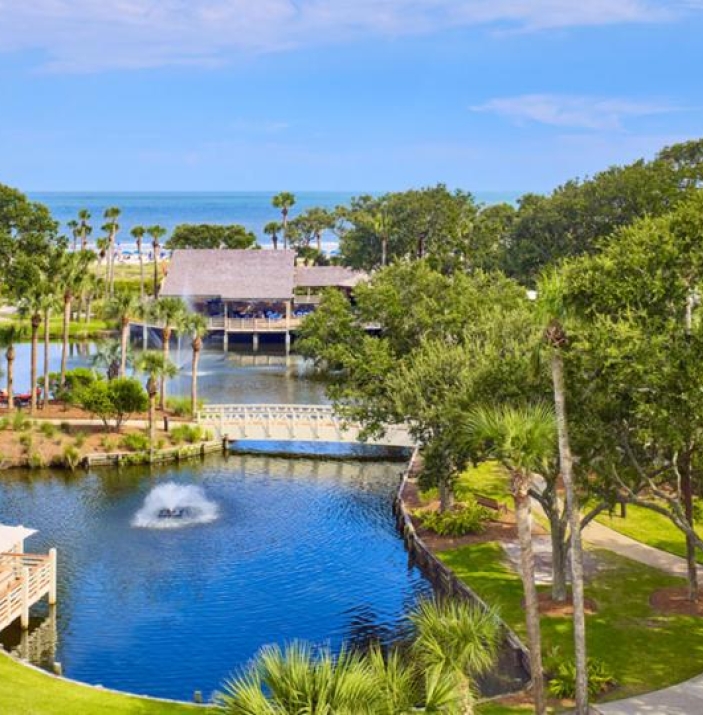 Sonesta Resort Hilton Head Island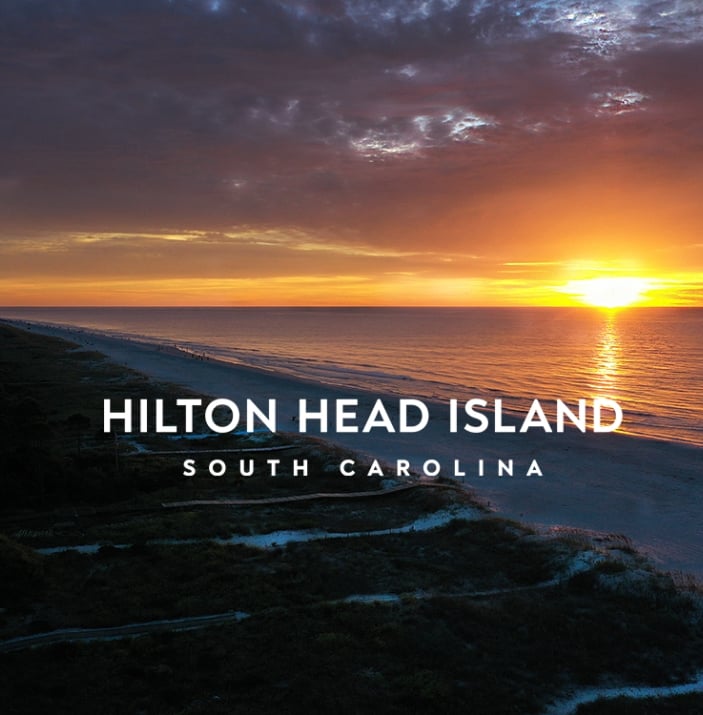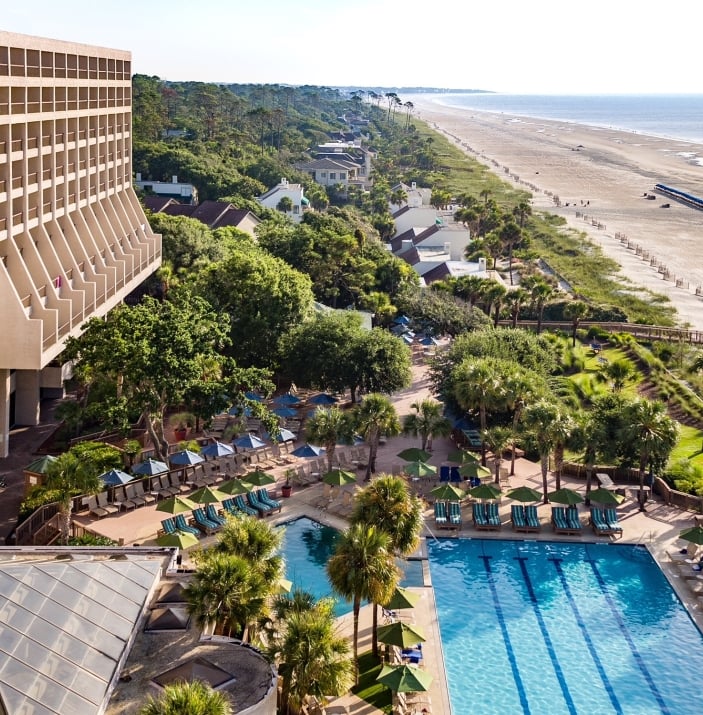 Marriott Hilton Head Resort & Spa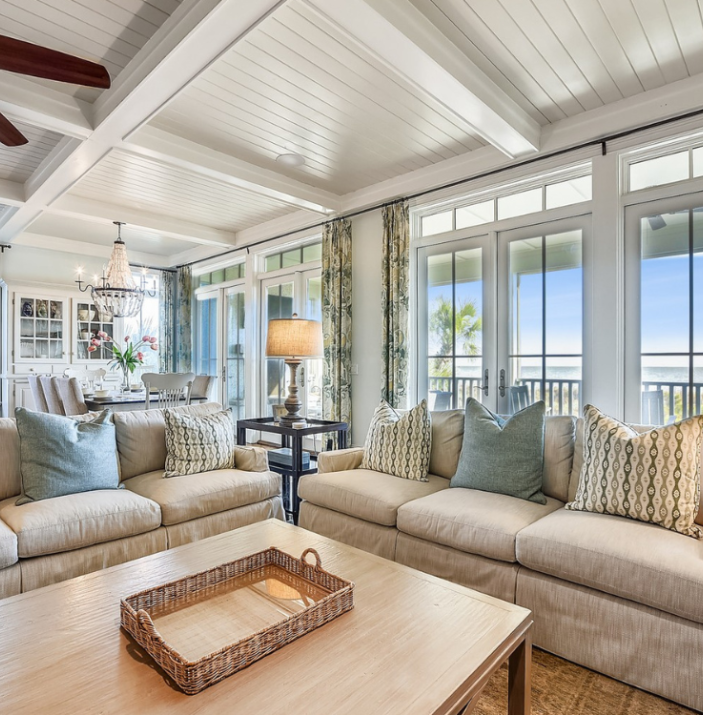 Beach Properties of Hilton Head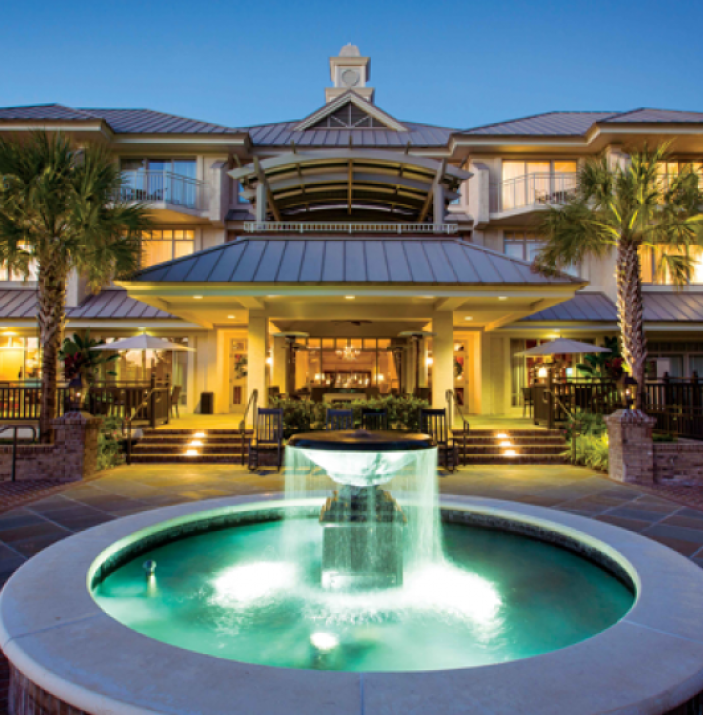 The Inn & Club at Harbour Town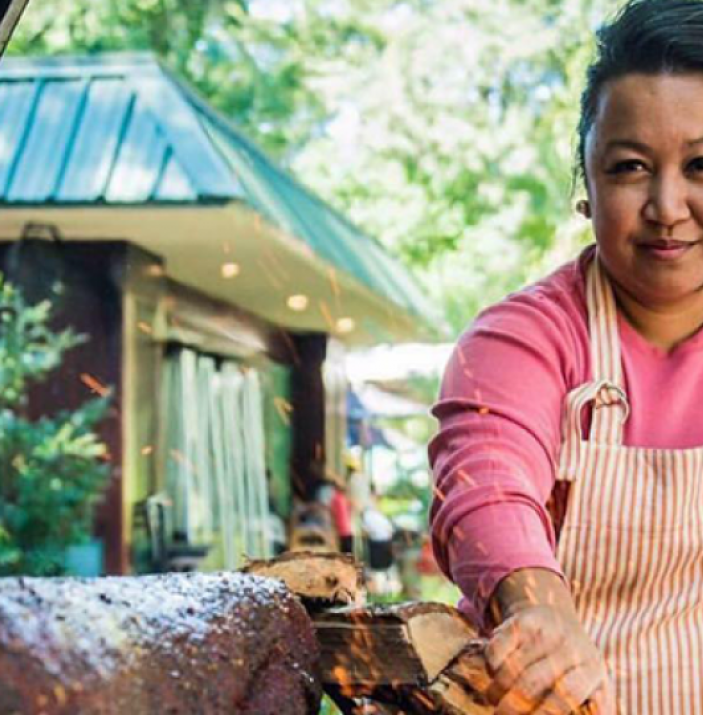 One Hot Mama's American Grille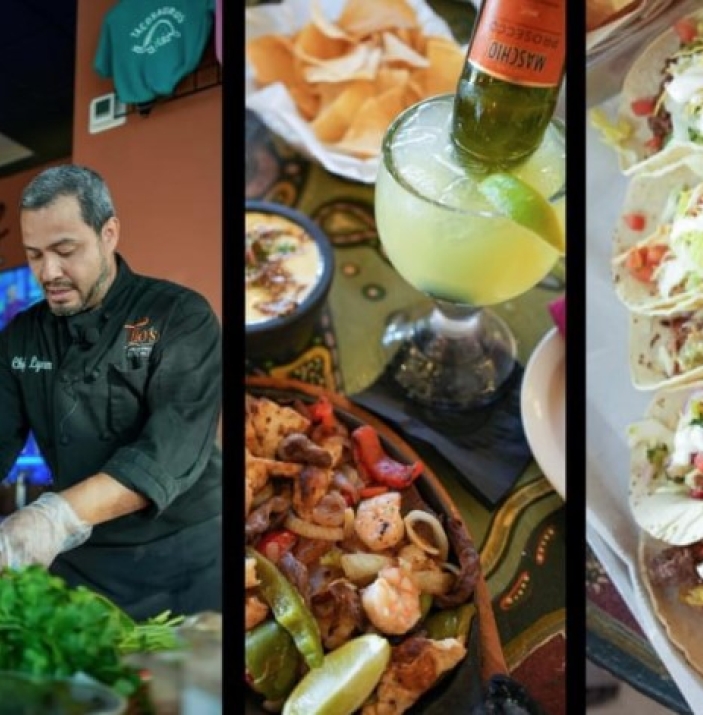 Tio's Latin American Kitchen - Bluffton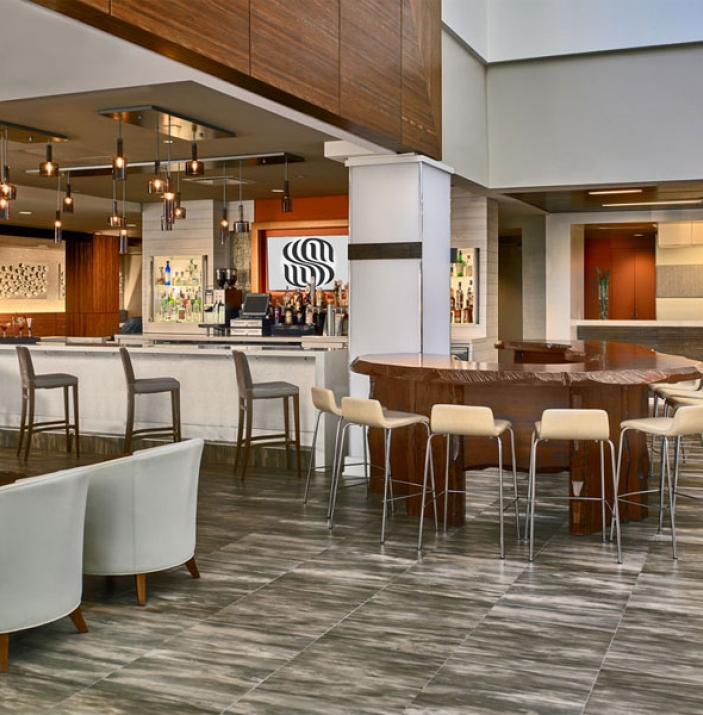 Bayley's Bar and Terrace at Sonesta Resort Hilton Head Island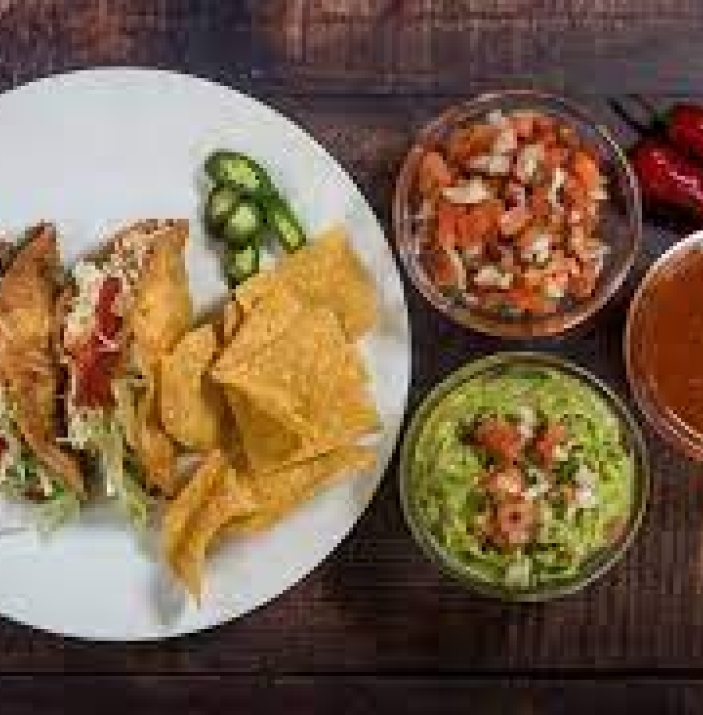 Fiesta Fresh Mexican Grill-North