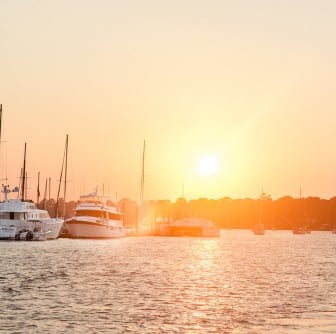 Your Guide To Fishing on Hilton Head Island
By Hilton Head Insider
We're going to let you in on a not-so-little secret: Fishing on Hilton Head Island is good. "Reel" good. Pristine shores, a unique and well-conserved ecosystem, and being flanked by water on all sides cements Hilton Head Island's status as a fisherperson's paradise.
Wondering where is best to cast a line on Hilton Head Island? You're in luck. Whether you're a first-time fisher or a seasoned pro, we've got the scoop on where to go and what to bring on your next fishing adventure.
Where to Go: Hilton Head Island's Top Fishing Spots 
The secret to our fishing paradise is all about location. The Calibogue Sound and Intracoastal Waterway separates Hilton Head Island from the mainland of South Carolina, while the Atlantic Ocean and Port Royal Sound flank our eastern and northern coastlines. Each of these waterways are prime for fishing—the best spot depends on what you're looking for. Be sure to grab a SC fishing license online here before casting that hook though!
To cast a leisurely line or to learn to fish, some of Hilton Head Island's more popular fishing spots can be found right on the Island itself. These include:
Jarvis Creek Park: Visiting Hilton Head Island with the whole family? This is the fishing spot for you. The family-friendly fishing dock is perfect to teach the kiddos how to bait, fish, and reel in their first catch. Bass is one of the most popular fish you'll find in the Park.
Palmetto Dunes and The Sea Pines Resort Lagoons: A lot of visitors head straight to the shores of our sandy beaches to fish, but some of the best fishing is found inshore. Palmetto Dunes and The Sea Pines Resort both have lagoon systems which are home to several fish, including Redfish, Trout, Tarpon, Black Drum, and Flounder.
Charles C. Haigh Jr. Fishing Pier:  This is as close to deep sea fishing you'll get without hopping on a boat (more on that later). Anglers flock to this picturesque (and free!) pier year-round to reel in a catch and to spend a few hours in the sweet sunshine.
Daufuskie Island: Taking a trip to Daufuskie Island feels like you've taken a trip back in time. So, what better way to grab dinner than to catch it yourself? This quiet island's creeks and streams are perfect for public fishing. Daufuskie Island also offers access to the Intracoastal Waterway off of it's northeastern shore, which is where saltwater fish tend to hang out.
Fishing from the shores of Hilton Head Island's beaches? Pay close attention to designated swimming areas. Fishing in these areas is prohibited. You'll know you're in a designated swimming area when you see signage or a lifeguard. If either of these are nearby, keep it moving—there's plenty of room further down the shore.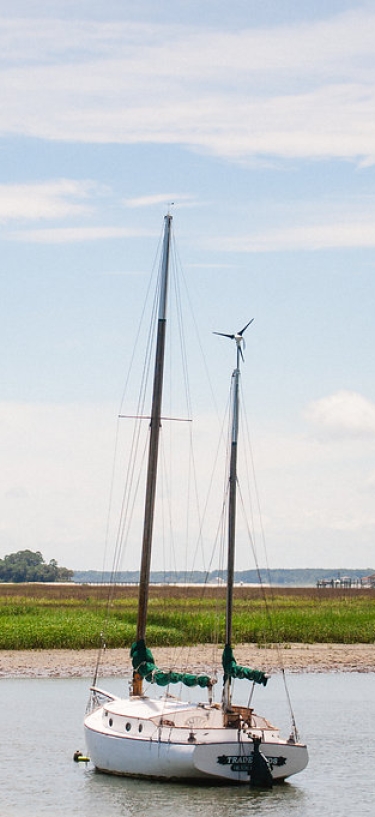 Want to Explore Further? Hire A Hilton Head Island Fishing Charter
For a true fishing adventure, you'll want to explore a little further from the Hilton Head Island coast. You can hire a number of fishing charters on Hilton Head Island to venture beyond our coastline and catch a broader variety of delicious fish.
For a completely different fishing experience, book a nearshore fishing charter to explore 5–25 miles from the Island, where the ocean blue waters are dotted with artificial wrecks and reefs. Sunken subway cars, battle tanks, and other structures draw the most delicious fish in the sea to these coveted spots.
In the fall and spring, you'll find Grouper, Snapper, Black Seabass and more swimming off Hilton Head Island's coast. In the summer, Amberjack, Cobia, Spanish Mackerel, and King Mackerel make their appearance. Be sure to check with your charter guide about catch and release regulations as these can change throughout the year.
Avid anglers will be most interested in a deep-sea fishing charter. Many Hilton Head Island fishing charters offer a deep-sea excursion for seasoned fishers. For more fish, less fishers, and a true deep-sea fishing experience, look for trips that take you 40+ miles from the coast. Snapper, Amberjack, Triggerfish, and other critters call these deep waters home.
Navy Towers R7 and R8, roughly 50 miles from shore, are a popular spots for local fishers to catch many of the fish mentioned above and Barracuda. Even further out, the Gulf Stream (60-80 miles from shore) offers big game fishing. Think: Mahi Mahi, Blackfin Tuna, Sailfish, Snapper and more. Gulf Stream trips are an all-day affair as they usually begin at daw and run about 12 hours. Catch your own dinner and bring the term "boat to table" to life!
NO FISHING POLE? NO PROBLEM. FISHING EQUIPMENT RENTALS ON HILTON HEAD ISLAND
Don't worry about packing your fishing pole—we've got you covered. There are several outdoor outfitters around Hilton Head Island where you can rent fishing equipment and purchase bait for your fishing vacation. Call ahead to your resort or vacation home rental to confirm the closest outfitter to your home base.
FISHING REGULATIONS, RULES, AND LICENSES ON HILTON HEAD ISLAND
To fish in South Carolina, anglers aged 16 and over must have a license for recreational fishing. You need a license for all sport fishing no matter where you cast your line—a boat, the pier, or the beach. Most Hilton Head Island fishing charter trips include a fishing license for you and your guests during the trip. Or, if fishing on your own, you may purchase a license online from the South Carolina Department of Resources by clicking here.
South Carolina fishing regulations are in effect to all fishing within three miles of Hilton Head Island's shores. Past the three-mile line, federal fishing regulations apply. Few species are illegal to catch in South Carolina, though size and bag limits do apply. It's best to always check the regulations prior to baiting the hook.
You cannot fish or Sharks or Stingrays from the shore at any time. Sometimes these critters don't know this, so if they nibble on your line, cast them back into the sea as quickly as you can.
Finally, no matter where you're fishing from, remember to keep our waters and shore clean. There are endangered loggerhead sea turtle nests along the shores of Hilton Head Island from May to October, and fishing line and bait prime distractions and hazardous for hatchlings. Learn more about Hilton Head Island's sea turtles here.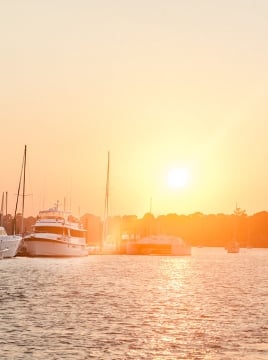 WHEN YOU SHOULD FISH ON HILTON HEAD ISLAND
Hilton Head Island's near-perfect weather makes it a prime fishing destination year-round.  No matter the time of year, it's always best to bring some light layers, a hat, and some sunscreen on your fishing charter.
Seasonality on Hilton Head Island is important if you're looking for a certain type of fish. Here's an overview of what you can expect during each fishing season on Hilton Head Island:
Fall/Winter: If you're looking for lots of bites (who isn't?), fall is the best time to visit and fish on Hilton Head Island. Fish are feeding up for cooler temperatures, and it's the peak season to catch Redfish, trout, and flounder.
Spring: Cobia start to arrive in the spring, especially in the Port Royal Sound and Broad River. You'll also find Spanish Mackerel, Blue Fish, and other critters in the spring.
Summer: Tarpon—an inshore gamefish known for their long runs and incredible leaping ability—make their way to Hilton Head Island's surrounding creeks and the Port Royal Sound in summertime. King Mackerel and Jack Crevalle start to swim inshore. Redfish may be found in the marshes at high tide.
FISH YOUR NEXT CATCH ON HILTON HEAD ISLAND
Now that you know how, where, and when to go fishing on Hilton Head Island, all that's left is to book your trip. Browse our travel offers to find savings on the Island's premier hotels and resorts—many of which grant you access to pristine shoreline and outdoor outfitters—and we'll see you soon. Make sure you share your special catches with us using #LowcountryLife on Instagram. 
More Trending Stories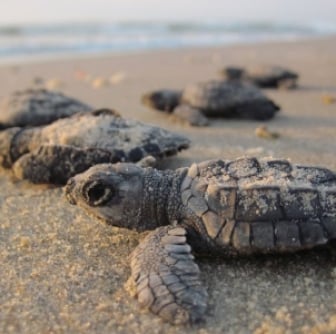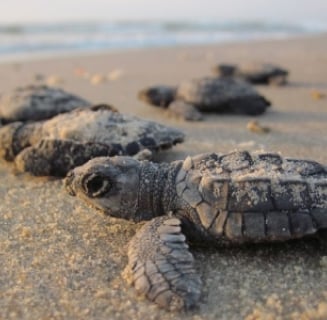 5 Fascinating Facts About Sea Turtles on Hilton Head Island
With its sun-kissed beaches, vibrant coastal landscapes, and a commitment to conservation, Hilton Head Island is a paradise teeming with extraordinary...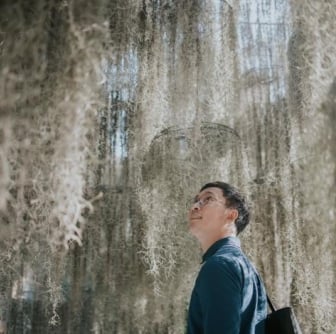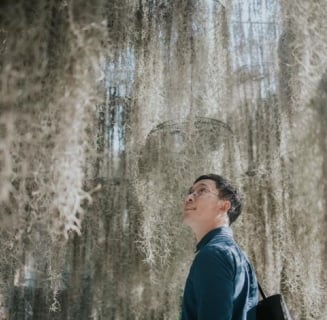 Staying Mindful of Our Impact: Sustainable Practices on Hilton Head Island
Did you know Hilton Head Island was America's first eco-planned community? That our commitment to developing tree cover has been continuously...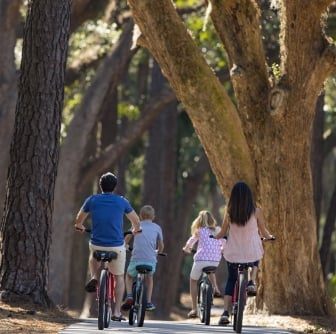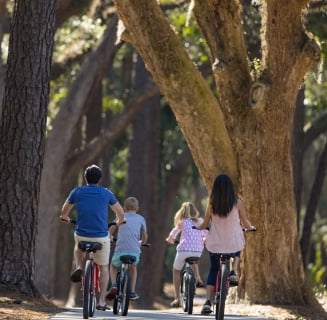 Hilton Head Island Recognized as One of the 'Best Bicycling Communities' in the United States!
Hilton Head Island has been recognized as one of the top 25 bicycle-friendly communities in the United States and one of 39 to achieve "Gold-Level"...