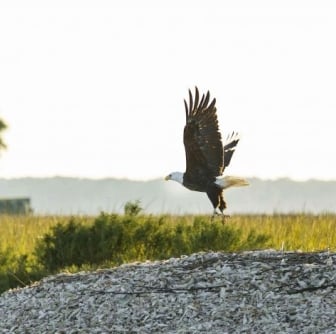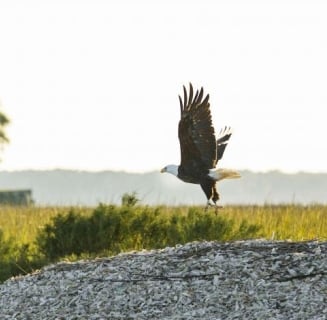 Protecting our Home: Conservation on Hilton Head Island
By Hilton Head Insider
Shady maritime forests, swaying Spanish moss, ancient live oaks, and spectacular salt marshes. Beyond our iconic beaches, these are just a few of the natural wonders that immediately come to mind when you picture Hilton Head Island. But they're also essential elements of what makes us America's Favorite Island®. 
Whether you're wildlife spotting wonderfully diverse creatures, walking along sandy shores, or pedaling our network of leisure bike pathways among winding lagoons, it's easy to see what makes our Island so special and why it's worth investing in concerted conservation efforts.  
Read on to learn about the programs we've put in place to protect our beautiful Island, preserve cultural sites, and safeguard public spaces so that future generations may continue to fall in love with the natural beauty of Hilton Head Island.
Reclaiming Our Waterways
Since the early 1980s, Hilton Head Island has led the nation in sustainable water recycling projects. Hilton Head Public Service Department irrigates the Island's six major watersheds with high-quality, treated domestic water to preserve hundreds of acres of native old-growth wetlands, which are home to rare and endangered wildlife and vegetation. 
Saltwater marshes, in particular, are a vital part of the local ecosystem. They are rich in minerals and nutrients, support a wide variety of animal and plant life, and form a boundary between the open water and land. Check out the salt marshes for yourself while enjoying a Salt Marsh Discovery tour or a Dolphin and Nature Cruise hosted by the Coastal Discovery Museum at Honey Horn.
PROTECTING TREES AND NATIVE VEGETATION
In the mid-1980s, the Town of Hilton Head Island passed the first-of-its-kind regulation to protect community trees. The Tree Protection Ordinance protects against and mitigates the loss of trees based on ecological standards. It also encourages the protection of understory vegetation. Even for single-family homes, tidal wetland buffer standards require that native vegetation be left intact in accordance with the Tree Protection Ordinance. In addition, buildings are capped at a specific height to protect the integrity and aesthetic of the natural local landscape.
INVESTING IN ECOTOURISM
The evolution of the Island's tourism economy lies with nature and education-based travel that benefits the local community. From spotting incredible wildlife at the Pickney Island National Wildlife Refuge and wandering through the Sea Pines Forest Preserve to discovering a well-preserved 4,000-year-old Shell Ring created by Native Americans, there are so many opportunities to embark on your own eco-adventure when you visit! With abundant natural resources and qualified tour professionals, you can enjoy tourism experiences that embrace the best of the Island while fostering low-impact development.
PROVIDING ISLAND EDUCATION
The Coastal Discovery Museum, a Smithsonian affiliate, opened in 2007 and sits on the site of Honey Horn, which is a historic 68-acre plantation. The museum offers a wide range of environmental and cultural interpretive programs and exhibits for families, schools, and Island visitors to educate about the Lowcountry's unique ecosystem. 
You can embark on an eco-tour, learn about local Gullah heritage, and stroll through the Hilton Head Island Farmers' Market. The museum hosts the market on Tuesdays from 9:00 a.m. to 1:00 p.m. — the perfect spot to sample delicious locally grown cuisine. You can also visit the Tom Peeples Discovery Lab to get a closer look at animals native to the Island, like horseshoe crabs, hermit crabs, lizards, snakes, and more (see website for hours).
KEEPING A DELICATE ECOSYSTEM SAFE
In 1987, a group of residents created the Hilton Head Island Land Trust, a non-profit corporation with a mission to preserve and protect natural habitats from over-development. Today, nearly 300 acres of Island lands are under the land trust's stewardship, including the Whooping Crane Pond Conservancy, Cypress Conservancy, Northridge Tract, and Fort Howell from the Civil War era. While here, you can explore the Island's incredible ecosystem via elevated boardwalks designed for maximum immersion in nature with minimal environmental impact. 
The Town of Hilton Head Island has also played a significant role in land conservation. Beginning in 1991, the Town started a plan to manage and control growth on the Island with a similar program created to preserve the open spaces in Nantucket, Massachusetts. As a result, the Town has purchased nearly 1,308 acres to date. These protected areas have precluded commercial development, hotel development, and new homes in favor of green space, parks, and natural habitat conservation.
In fact, "On December 27, 2017, Audubon International certified the Town of Hilton Head Island as the first public Audubon Sustainable Community in South Carolina." (source: hiltonheadislandsc.gov)
ENCOURAGING OPEN PUBLIC SPACE PROTECTION
In 1988, the Town of Hilton Head Island commissioned a long-range master plan to acquire land for community parks, sports facilities, environmental protection, and public pathways. This initiative encourages exercise, active family travel and visitation to local businesses.  
There are over 60 miles of public pathways and nature trails to explore on Hilton Head Island. The best way to do it? By bike! Rent one for an Island cruise and see why the Lowcountry is rated as a "Gold Level Bicycle Friendly Community" by the American League of Bicyclists.
PROTECTING ENDANGERED WILDLIFE 
From leatherbacks to loggerheads, six of the seven species of sea turtles are threatened or endangered. The loggerhead sea turtle, in particular, is the state reptile of South Carolina and is the most common sea turtle nester along our shores. From the moment these ancient mariners hatch, they face many dangers on their journey to the sea and back again, such as land and sea predators, accidental capture and entanglement in fishing gear, loss of nesting and feeding sites, and ocean pollution. To protect these gentle reptiles, the Town of Hilton Head Island requires light structures visible from the beach to be covered or turned off between 10:00 p.m. and 6:00 a.m. during nesting and hatching season from May to October. Volunteers with the Sea Turtle Patrol Hilton Head Island also monitor our beaches daily during these crucial months to mark and track sea turtle nests, minimize pollution, and raise awareness of the importance of sea turtle protection.
With all of these conservation efforts in place, you can see how Hilton Head Island has maintained such natural beauty throughout the years. 
So, what are you waiting for? Experience the outdoor adventures of the Island and plan to visit Hilton Head Island, or share your experience using the hashtag #LowcountryLife and you might see your photo featured on our site or social media channels!
More Trending Stories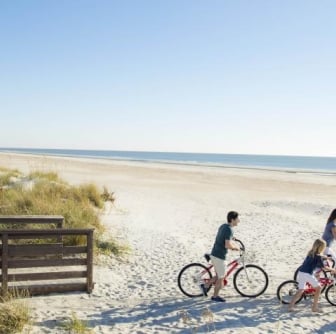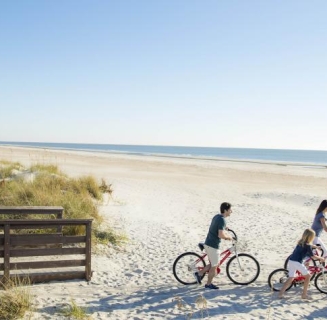 Best Bike Trails on Hilton Head Island
With over 60 miles of leisure pathways winding through lush forests, serene beaches, and historic sites, there is plenty to see and do on America's...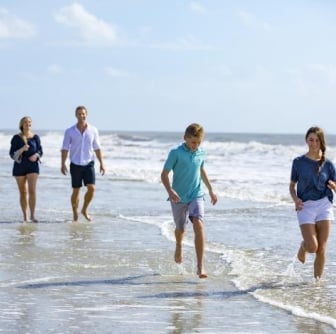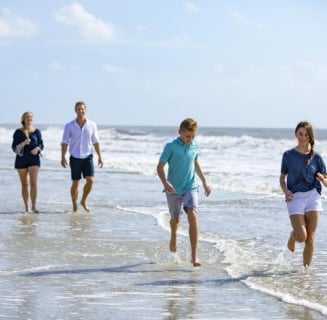 Jogging on the Beach
One of the joys of living near, or visiting, the ocean is being able to easily, and daily, enjoy its assets…the beach, the water, the seafood, and the...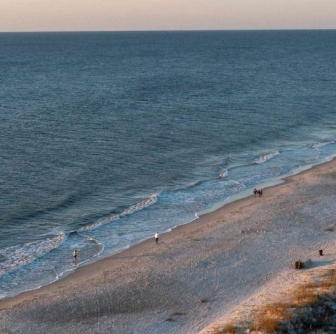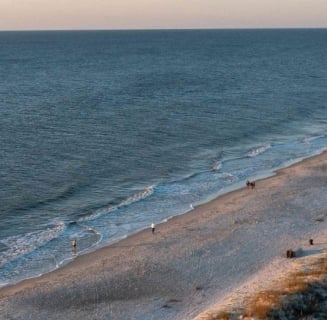 Five Ways to Unplug on Hilton Head Island
Avoid the unplugging anxiety on Hilton Head Island by filling your day with the beautiful scenery characteristic of America's Favorite Island®...