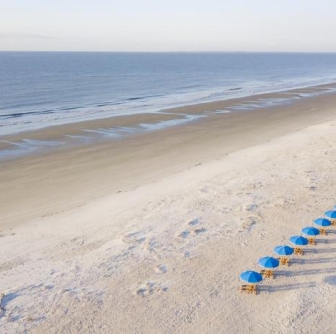 How to Plan a Family Vacation That Pleases Everyone
By Hilton Head Insider
Are you taking a multi-generational family trip this year? If so, you're not alone. Family vacations that include several generations are on the rise. Traveling with extended family is a great way to spend quality time together, make memories to last a lifetime, and perhaps enjoy a child-free night out thanks to doting grandparents.
LOCATION, LOCATION, LOCATION
Planning a family vacation that pleases everyone is all about choosing the perfect destination. You can't go wrong with the #1 island in the continental United States! Hilton Head Island has been awarded that honor two years running by readers of Travel + Leisure magazine. In addition, Conde Nast Traveler readers have rated Hilton Head Island the #1 Island in the United States and the #2 Island in the world!
When extended families travel together, it often means everyone is arriving at the vacation destination from different locations. Some people may be road-tripping while others might fly. Ensure smooth sailing from the start of your vacation to the end by selecting a destination that's easily accessible for everyone in your group.
The Savannah/Hilton Head International Airport is located only 45 miles from the island and offers direct, non-stop flights from many major cities. Travelers can also arrive via Hilton Head Airport, located approximately five miles from all Island resorts. Simply put, getting to Hilton Head Island is a breeze!
CONSIDER YOUR ACCOMMODATIONS
Multigenerational families often have different needs when it comes to accommodations. Pleasing everyone doesn't have to be hard—on Hilton Head Island, there are many different accommodations options so everyone's needs will be met.
If you're seeking space, privacy, and flexibility, a vacation home or villa could be right for you. With anywhere from one to ten bedrooms, a rental can be a perfect fit for groups of any size. Many families, particularly ones with small children, love having a kitchen to prepare some meals themselves.
Hilton Head Island's hotels, inns, and resorts offer easy access to exclusive recreational activities, incredible dining options, rooms with stunning Atlantic Ocean views, and more. Whether you prefer an intimate inn or a high-end hotel, you'll find it in Lowcountry.
If your ideal vacation includes lots of pampering and relaxation, consider a spa resort. It's easy to book a vacation package that includes luxury spa experiences, and many of Hilton Head Island's spa resorts are located right on the beach.
On Hilton Head Island, it's easy to find vacation home or villa rentals, hotels, and resorts within close proximity of one another. Everyone in your extended family can select the ideal accommodations for their needs without sacrificing convenience.
PLAN GROUP ACTIVITIES
Family vacations are all about spending quality time together. In Lowcountry, there are lots of ways to do that! Before your trip, select a few group activities that your family can enjoy together. Here are a few suggestions:
BEACHES
Everyone loves the beach! And Hilton Head Island is home to over twelve miles of some of the best beaches in the United States. Get your whole family together for a day of sun, surf, and sand. Don't forget to pack beach toys for the little ones and beach reads for the grownups.
DOLPHIN CRUISES
A dolphin-watching cruise will delight family members of all ages. After all, who doesn't want to get up close and personal with Lowcountry's friendliest residents? Don't forget to pack your camera—just look at the great photos and videos other Hilton Head Island visitors have captured.
COASTAL DISCOVERY MUSEUM AT HONEY HORN
A visit to the Coastal Discovery Museum is a fun and educational family activity. You'll learn all about the incredible natural history and cultural heritage of Lowcountry in one of the region's most beautiful settings. The historic Honey Horn property boasts centuries-old live oak trees, salt marshes teeming with wildlife, beautiful open fields, and some of Hilton Head Island's oldest buildings.
BIKING
Hilton Head Island is a Gold Level Bicycle Friendly Community, and over 60 miles of multi-use trails connect you to everywhere you want to go. A leisurely family bike ride is a must-do activity while vacationing in Lowcountry. You can rent bicycles of any size, baskets, helmets, kiddie carts, and more from several different Hilton Head Island businesses—and have your rentals conveniently delivered to your accommodations!
ALLOW FOR ALONE TIME
The key to a stress-free family vacation is spending a little time apart. When you're traveling with extended family and multiple generations, not everyone will want to participate in every activity. Plan for this, and allow for some alone time during your trip. Coordinate the timing of activities for smaller groups so that everyone has a chance to do what they enjoy.
While one group hits the golf course or tennis court, another group might want to indulge in a little retail therapy. Art lovers should check out Hilton Head Island and Bluffton's many galleries, while adventurous spirits will enjoy water activities like jet skiing and parasailing.
To involve younger children in the vacation planning process and build excitement for your Hilton Head Island trip, let each child select one special activity. Allow each child the same amount of time for his or her activity. Check out ideas for kid-friendly activities here.
In addition to planning a few family dinners, schedule a romantic dinner date during your trip. Enlist teens or grandparents to babysit for the evening, or offer to swap evenings with the kids with another couple in your extended family. Read our blog post, "Nine Must-Try Lowcountry Restaurants" for some foodie inspiration.
When you vacation on the #1 island in the continental U.S., you're destined to have a good time! There's a reason families return to Hilton Head Island year after year for their vacations. Are you ready to experience #LowcountryLife for yourself? Click here to request your Hilton Head Island vacation planner.
More Trending Stories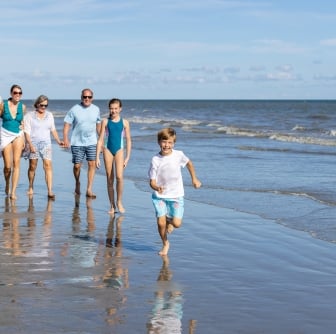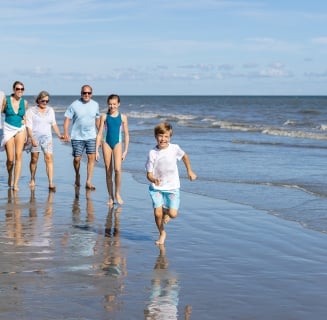 What to Pack on Your Hilton Head Island Vacation
You did it! You planned your vacation to America's Favorite Island®. You've picked your resort, researched the best restaurants, and booked your excur...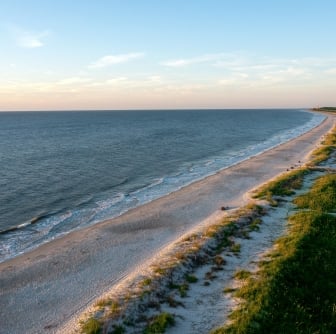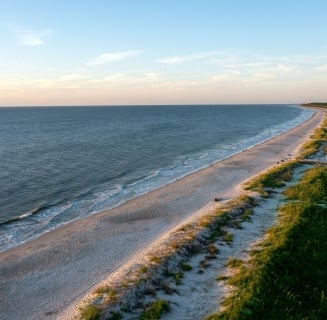 Our Wide Open Space: Hilton Head Island's Beach Is Vast, Hard-Packed, and Lively
Bring flip flops when you go to the beach on Hilton Head Island. The shores are sugar sand firm. Your bare feet may soon grumble, for this seashore is...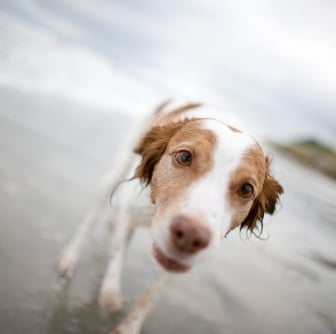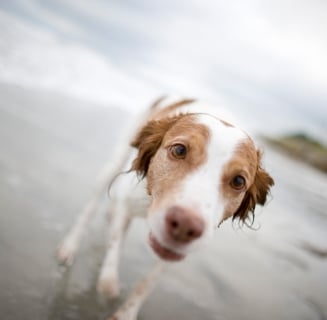 Hilton Head Island Just Named a Top Pet-Friendly Destination by FlipKey
FlipKey, the vacation rental site of TripAdvisor, shared some great news with us – they have just released this year's list of the Top Pet Friendly...