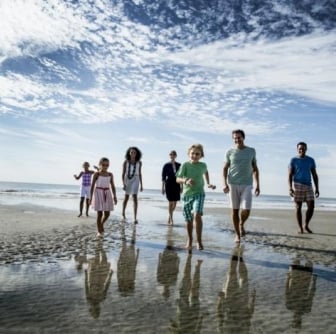 Five Tips for a Stress-Free Family Road Trip
By Hilton Head Insider
Whether a quick day trip, weekend jaunt, or long vacation, there's something quintessentially all-American about a road trip. And there's no better road trip destination than Hilton Head Island. The pristine beaches, incredible restaurants, and miles of bike trails are just a few of the wonders that await you.
For many families, a road trip isn't just an inexpensive way to get from Point A to Point B. It's an opportunity to bond and create memories that last a lifetime. But how can you avoid some bumps along the road? Follow these five tips for a smooth and stress-free road trip.
PACK YOUR SNACKS.
What's the fastest way to ruin a road trip? Hanger. (Hunger + Anger = Hanger.) Avoid it by packing an assortment of snacks in advance.
Look for healthy and filling food that won't get too messy in the car. Pack an assortment of fruit like apples, grapes, bananas, and oranges, as well as some granola bars, nuts, and sandwiches.
That said, there's no better time than during vacation to treat yourself! Bring along one guilty pleasure snack, like homemade chocolate chip cookies or your favorite candy.
Stay hydrated during your trip and bring along reusable water bottles and juice packs. Don't forget lots of napkins, wet wipes, and a small bag for collecting garbage.
PREPARE A FEW CAR GAMES.
Pass the time and have a little family fun by planning out a few games to play during your car ride. A classic, of course, is "I Spy With My Little Eye". Here are a few more suggestions:
I'm Going On A Picnic: In this game, one player begins by saying, "I'm going on a picnic and I'm bringing" and an item that begins with the letter "A" – i.e. apples. The second player then says, "I'm going on a picnic and I'm bringing apples and" an item that begins with the letter "B", such as blueberries. The turn rotates as you make your way through the alphabet, and when a player forgets an item they are eliminated.
20 Questions: One person will think of a person, place, or thing. The rest of the group takes turns asking questions that can be answered with "yes" or "no". The first player to correctly guess the person, place, or thing wins.
Road Trip Bingo: Download some free printable bingo cards before taking off on your road trip! Players keep their eyes peeled for the items on their cards, marking the ones they spot with an "X" or a penny. The first player to get five in a row (horizontally, vertically, or diagonally) wins! Click here to download four special Lowcountry-themed road trip bingo cards!
PLAN YOUR PIT STOPS.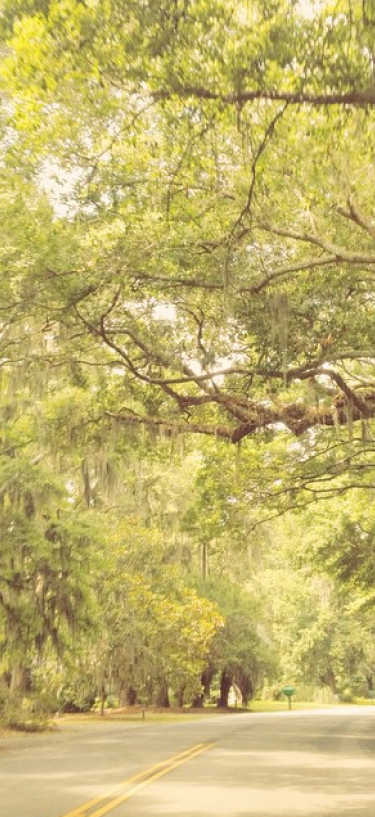 Prevent little ones from bickering and getting too antsy by planning plenty of pit stops. Plan for practicalities like gas station fill-ups, restroom breaks, and meals as well as "just for fun" stops.
Rather than relying on greasy fast food options, research the best place to stop for a meal ahead of time and select a restaurant based on local reviews. A nourishing meal will be more satisfying and is less likely to cause indigestion.
As you're determining your road trip route, scout out opportunities to stretch your legs along the way. Will you pass any cool landmarks on your drive? If so, make a brief stop to pose for a family photo! Scope out a park or green space for a breath of fresh air and play tag, hide and seek, or kick around a soccer ball – anything that will allow your kids to run around and burn off some energy.
PICK THE ENTERTAINMENT.
To pass the time on long road trips, select special activities to entertain your kids. Hit the local library before your vacation and have your little ones select books they've never read before. Pack a tote bag filled with coloring books and crayons, activity books, and a travel-sized magnetic board game.
For families with older kids, podcasts can be great sources of entertainment. Podcasts like Stuff You Should Know, Brains On! and Why? The Science Show For Kids By Dr. Dave Brodbeck are family-friendly and educational. If you're traveling with tweens or teens, scope out the best episodes of podcasts like This American Life, Old Time Radio Mystery Hour, Girls In Hoodies, or Radiolab for interesting episodes.
For lengthier trips, consider an audiobook. Harry Potter and the Sorcerer's Stone is over eight hours long!
Don't forget about tech support! Electronics have certainly broadened the entertainment choices for road trips. Before you hit the road, decide when your kids will have screen time and pack the necessary DVDs and electronic devices. Avoid a tearful meltdown by making sure all electronics are fully charged (and pack the chargers) before you depart.
PLAY SOME GREAT TUNES.
Gone are the days of arguing over the radio station. Make curating the perfect road trip playlist a family affair. Take turns selecting songs for your playlist so that everyone in the family gets to hear their jams. Turn on shuffle and enjoy. Or, check out our kid-friendly road trip playlist on Spotify!
BONUS TIPS!
Before you start planning your Hilton Head Island vacation, keep these bonus tips in mind:
Safety first! Make sure your car is road trip ready. Don't cause a family breakdown when your car does.
Comfort is key. Blankets, pillows, and plush toys can make the car a little cozier for kids.
If you have kids that nap, plan for quiet time during regularly scheduled naps. Make sure your older children have headphones for their electronic devices.
Hope for the best and prepare for the worst. Pack a first aid kit and include anti-nausea medication in case of carsickness.
With these helpful tips, you're all set for a stress-free road trip to the #1 island in the Continental U.S. Check out these great family activities to enjoy while you're here. See y'all soon!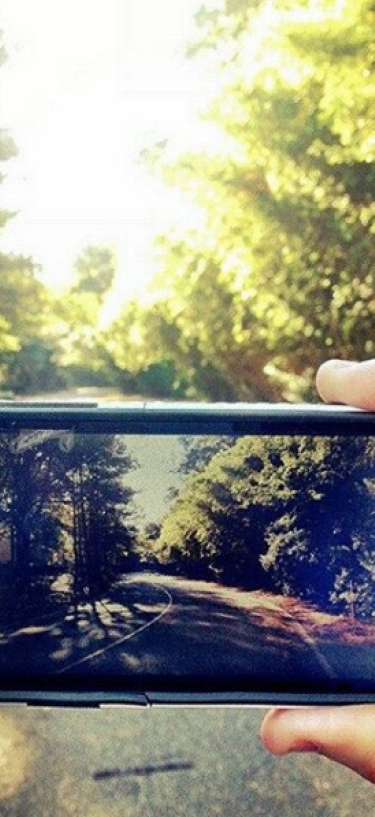 More Trending Stories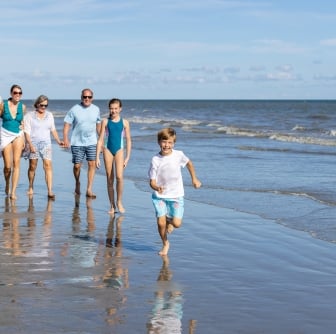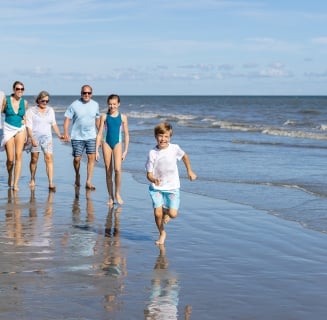 What to Pack on Your Hilton Head Island Vacation
You did it! You planned your vacation to America's Favorite Island®. You've picked your resort, researched the best restaurants, and booked your excur...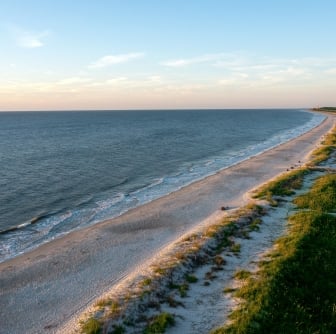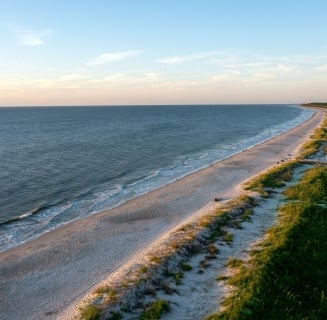 Our Wide Open Space: Hilton Head Island's Beach Is Vast, Hard-Packed, and Lively
Bring flip flops when you go to the beach on Hilton Head Island. The shores are sugar sand firm. Your bare feet may soon grumble, for this seashore is...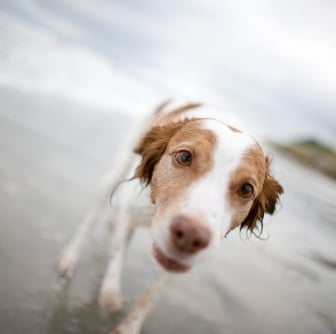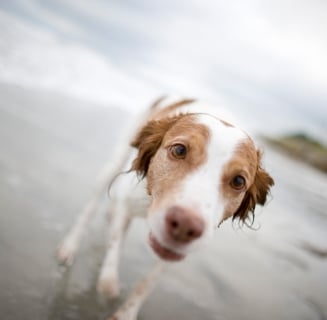 Hilton Head Island Just Named a Top Pet-Friendly Destination by FlipKey
FlipKey, the vacation rental site of TripAdvisor, shared some great news with us – they have just released this year's list of the Top Pet Friendly...