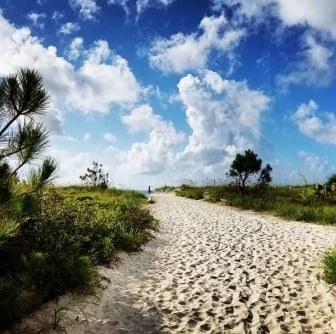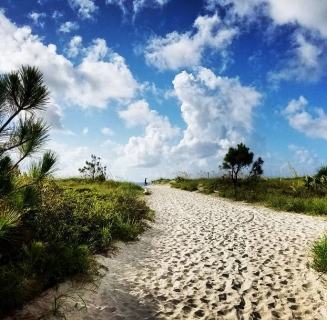 Six Ways To Actually Relax on Vacation
By Hilton Head Insider
Have you ever felt like you needed a vacation to recover from your vacation? We all want to relax on vacation, but sometimes it's easier said than done. Time away from the office is precious and should never feel stressful or exhausting. Follow these six tips for a vacation that will leave you feeling refreshed and recharged.
1) CHOOSE A RELAXING DESTINATION.
The first step to actually relaxing on vacation is choosing a travel destination that will let you do just that. Close your eyes, take a deep breath, and picture the most relaxing place you can imagine. Maybe you can hear the faint rustling of palmetto trees, smell the salty ocean air, or feel the warm sun on your face.
Now, open your eyes. You can make that fantasy come true! Hilton Head Island is your dream destination. Just ask readers of Travel + Leisure magazine! They recently voted Hilton Head Island as the #1 island in the continental U.S. for the second year in a row.
There's plenty to do here in the Lowcountry, including doing nothing at all. When you vacation on Hilton Head Island, you can curate the perfect itinerary that balances fun activities and relaxing leisure time. Life in the Lowcountry is all about a laid-back pace and a friendly atmosphere. When you're on island time, you won't have a care in the world.
2) A LITTLE PREPARATION GOES A LONG WAY.
The easiest way to derail a vacation is by thinking about all the chores or tasks you have to do back home.
Before you depart the office for a blissful beach getaway, make sure you've informed the appropriate colleagues of any important projects or deadlines. Avoid the temptation to say you'll "check in" while you're away. You've earned the chance to unplug and recharge! Set your Out Of Office auto-responder and consider removing your work email app from your phone. Ask a colleague to call or text you if something urgent should arise. Otherwise, take this opportunity to physically and mentally disconnect from everyday life.
At home, keeping the family organized will help kick your vacation off on the right start. Don't leave packing until the last minute—use this handy checklist to make sure you don't forget any of the essentials. Complete some basic chores before you embark on your vacation: vacuum, empty the dishwasher, and put fresh sheets on your bed. This way, you won't spend your time at the beach thinking about all the household chores that need to be completed upon your return.
3) FIND BALANCE AND BE FLEXIBLE.
Hilton Head Island is one of the most relaxing vacation destinations in the world, but don't mistake that for boring. There's so much to do here! The key to truly relaxing on vacation is to strike a balance between active recreation and laid-back down time.
Plan some activities that are both fun and relaxing, like a long bike ride, a dolphin-watching cruise or a casual kayak trip. If you're up for it, mix in a few more high-energy activities like waterskiing, zip-lining, tennis, and golf.
Don't overschedule your time and don't be afraid to stray from your plan. If everyone's having a fantastic time at the beach, don't end the fun just to move on to another activity. Have you heard the saying, "time spent at the beach is never wasted"? You can never have too much beach. Make the most of it by packing plenty of fun beach toys for the kiddos and a couple of great beach reads for the adults.
Speaking of balance and flexibility, try unwinding with a yoga session during your trip. You're bound to find your inner zen when you "nama-stay" by the ocean.
4) EMBRACE INDULGENCE.
Relaxing during vacation isn't just about taking it easy. Make the most of your holiday by treating yourself well and splurging on special indulgences.
Hilton Head Island is home to some of the best spas in South Carolina. We can't think of anything more rejuvenating than spending a little time at one! Resorts like the Sonesta Resort Hilton Head Island, the Westin Hilton Head Island Resort & Spa, the Hilton Head Marriott Resort & Spa, the Omni Hilton Head Oceanfront Resort, and Montage Palmetto Bluff in Bluffton are home to onsite spas and often offer amenity packages that include spa experiences. Take some time during your vacation to unwind with a massage, pamper your toes with a pedicure, or nourish your skin with a facial or body wrap. Your body and mind will thank you.
Another way to indulge during vacation is by enjoying an incredible meal. And you'll have plenty of options here in the Lowcountry! There are over 250 restaurants here on Hilton Head Island. Lowcountry cuisine is renowned for fresh seafood like shrimp, oysters, and crab. If you're not a seafood fan, don't worry. You'll find Southern barbecue, authentic Mexican cuisine, and fried chicken with biscuits and gravy here as well.
5) STAY IN THE MOMENT.
One of the easiest ways to guarantee a relaxing vacation is to savor every moment. Practice mindfulness and take time to truly soak in your surroundings, whether that's during a sunrise stroll on the beach or a sunset sail.
How can you make sure you're staying in the moment during vacation? Start by setting some boundaries when it comes to using your phone. (After all, you're not using it to constantly check in with the office, right?)
There are plenty of great reasons to use your phone during vacation. Download the Island Compass App prior to your trip to Hilton Head Island. It will help you find your way around Hilton Head Island, scope out great deals, and book activities or dinner reservations. You'll save time and energy, making for a more relaxing vacation.
You might also use your phone to snap photos of your family on vacation. After all, you're making memories to last a lifetime and you want to capture them. Maybe you'll upload a few to social media (don't forget to use the #LowcountryLife hashtag!) to show friends and family at home what a wonderful time you're having.
To help unplug during vacation you should set some ground rules. Consider turning off notifications, having everyone place their phones in the middle of the table during dinner, and avoid scrolling through social media whenever you have a little down time. Reduced screen time will leave you feeling more relaxed and better connected to your travel companions and surroundings.
6) EASE YOUR WAY BACK INTO REALITY.
When your blissful vacation concludes, the return to reality can be harsh. Ease your way back to everyday life by planning a buffer day before returning to work. If you vacation from Saturday to Saturday, leave Sunday to handle any household chores. Do some laundry, back up your vacation photos, and stock up on groceries for the coming week.
Of course, the best way to ease the transition back to real life is to start daydreaming about your next vacation! Many families return to Hilton Head Island to vacation year after year, for generations. It's a fun family tradition and gives you something to look forward to when your vacation ends.
Are you ready to start planning your most relaxing vacation yet? Start by browsing these Hilton Head Island travel deals. We can't wait to introduce you to the laid-back Lowcountry life!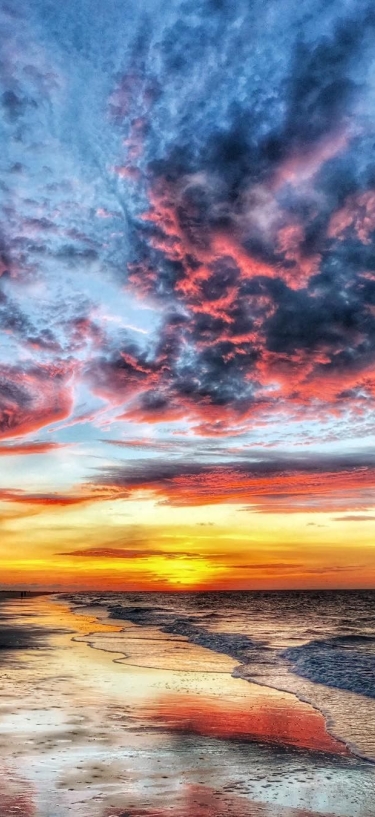 More Trending Stories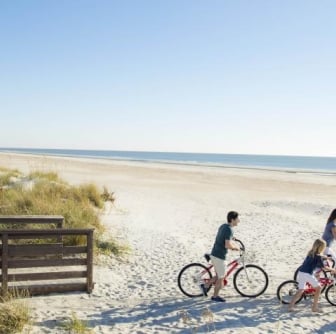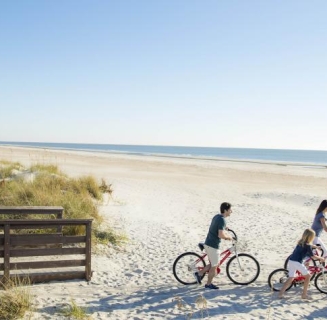 Best Bike Trails on Hilton Head Island
With over 60 miles of leisure pathways winding through lush forests, serene beaches, and historic sites, there is plenty to see and do on America's...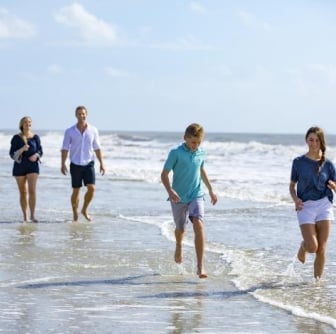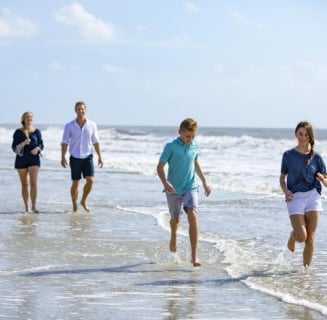 Jogging on the Beach
One of the joys of living near, or visiting, the ocean is being able to easily, and daily, enjoy its assets…the beach, the water, the seafood, and the...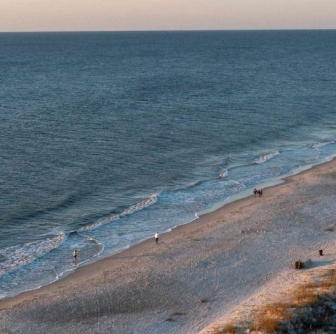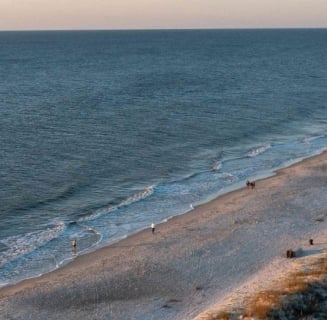 Five Ways to Unplug on Hilton Head Island
Avoid the unplugging anxiety on Hilton Head Island by filling your day with the beautiful scenery characteristic of America's Favorite Island®...