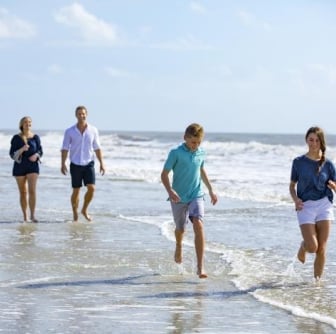 Inspired by Instagram: Nine Picture-Perfect Family Vacation Photos
By Hilton Head Insider
Beautiful beaches for building the best sandcastles? Check. Miles of nature trails ready to be explored? Check. Museums, art and theatre workshops, and miniature golf courses? Check, check, and check. It's no secret that Hilton Head Island was made for family vacations, and this summer was one for the books.
Though we're sad to see summer go, it's never too late to start planning next year's trip. One of our favorite pastimes is refreshing our Instagram feed to see how our guests experience #LowcountryLife.  We have rounded up some of this past summer's family photos to help you get in the vacation planning mood. We hope these family memories will inspire you to create some of your own with your loved ones.
The Harbour Town Lighthouse on the Sea Pines Resort is a Hilton Head Island icon. No trip here is complete without snapping a photo of its candy cane stripes. Some love the lighthouse so much, it's been known to start impromptu dance parties, as user @happygophoto shows us with this snap.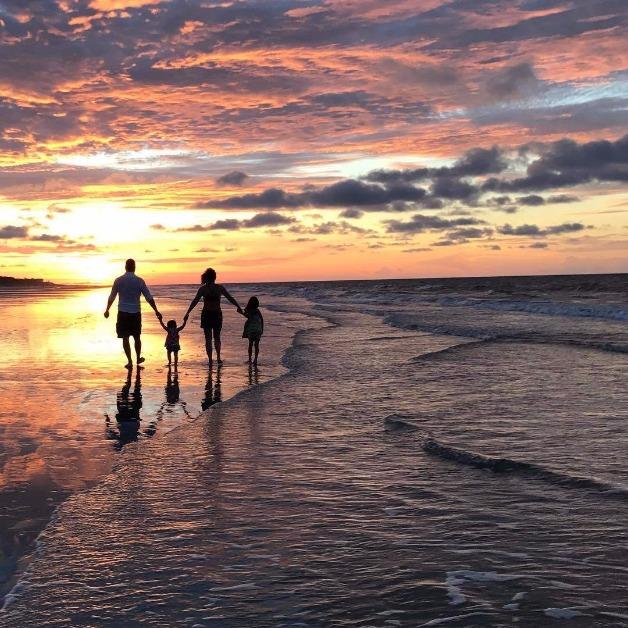 It pays to be an early bird on Hilton Head Island. While it might be tempting to hit "snooze" or ask the kiddos to wait 15 more minutes before getting up, user @iheartml shows us an early morning allows for the perfect sunrise family photo.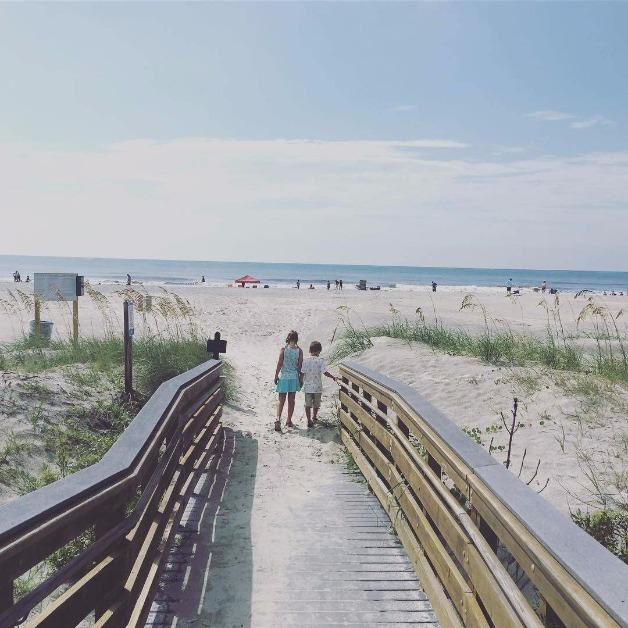 A beach day is a Hilton Head Island vacation staple, and @hannahcilli shows us how beautiful family time at the beach can be. Take a peek at our family beach day packing guide before you hit the sand and surf.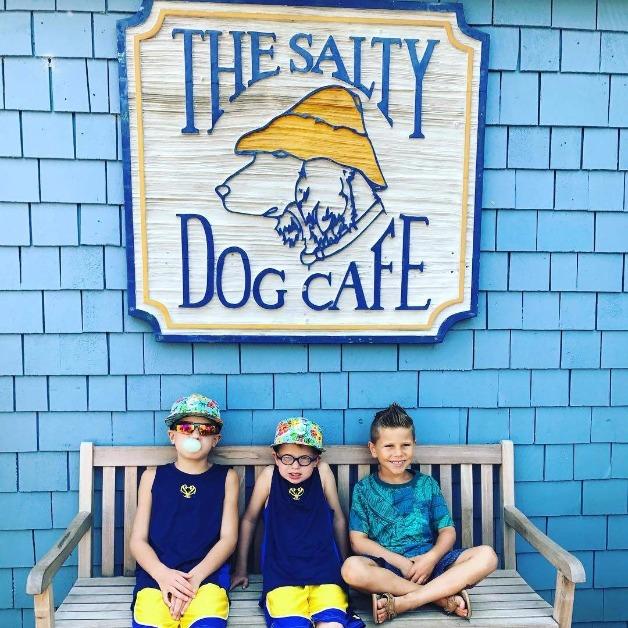 Hungry for hushpuppies, ice cream and tasty treats? Make sure you stop at the Salty Dog Café in South Beach. The restaurant's blue siding and iconic logo make for a great backdrop for family photos. Bonus points if you match your outfits to the building like @m.fallara!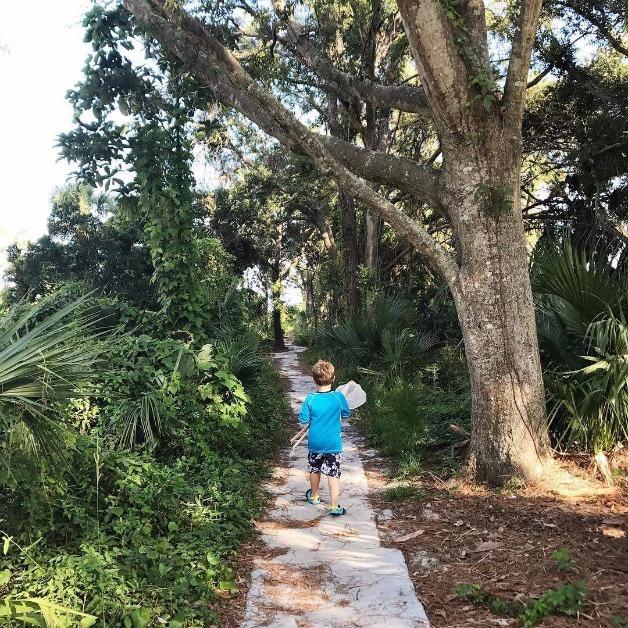 There's the great outdoors, then there's the greatest outdoors on Hilton Head Island. Our nature trails give the kids plenty of room to run free and explore, like @amory_andy and her little guy. These five fun facts about our wildlife might come in handy in case you meet any cool critters, too.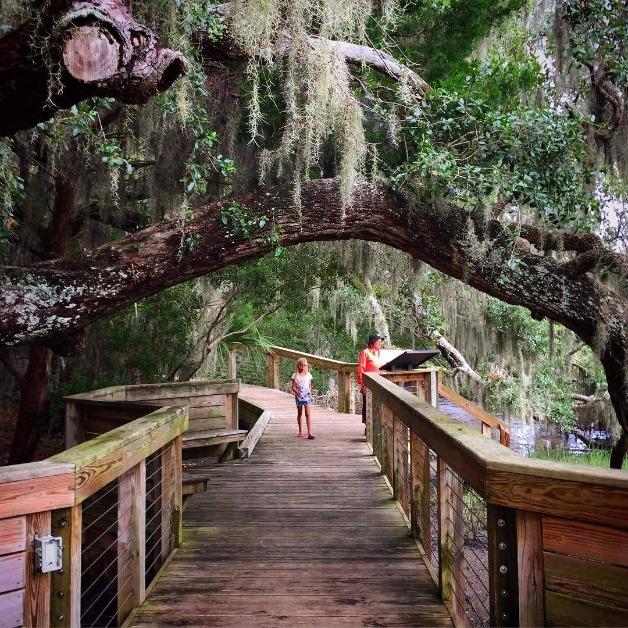 Take notes from @rosyrobertson—there's still plenty to learn when school is out. The Coastal Discovery Museum's displays, tours, and kids' programs will keep everyone entertained while they get educated about the flora and fauna unique to the Lowcountry region.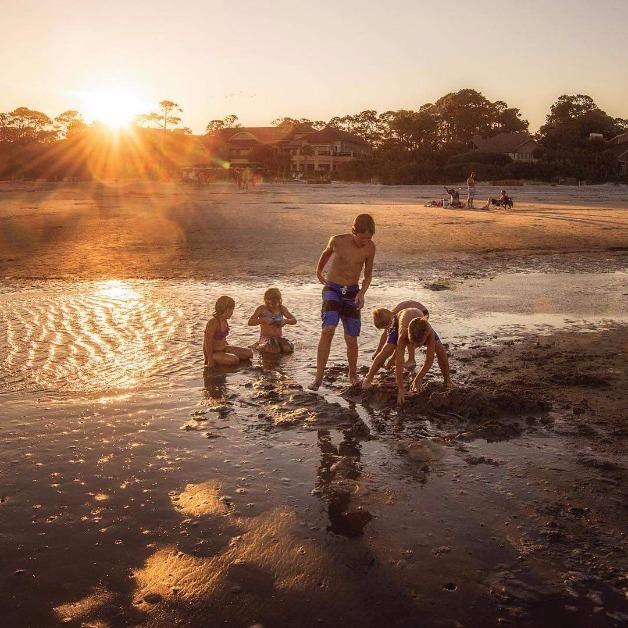 Time at the beach is never wasted—especially when that time is spent with your family! Sandcastle building, shown here by @kristenjlryan, is a treasured family pastime. Wondering how to get started? Our 5 must-have beach toys are a great place to start.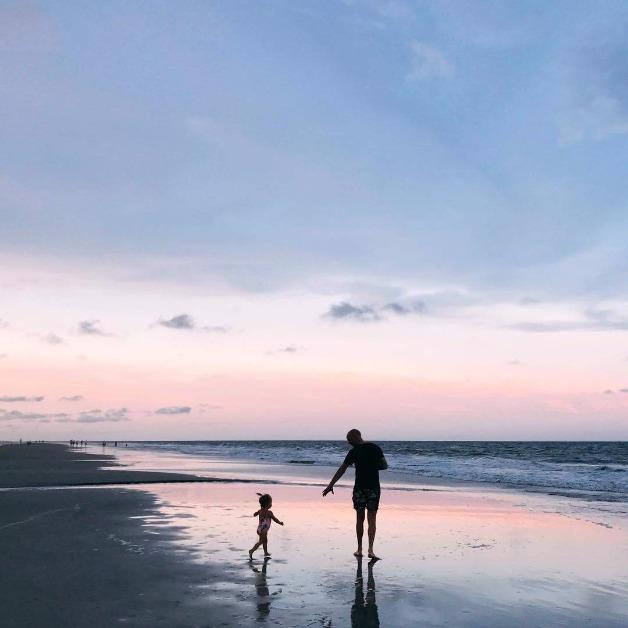 Our favorite quote from the summer? "We've only been here for a few hours and are already making amazing memories." – @isaac.alexander85. No matter where you choose to stay, no matter what you choose to do, a family vacation on Hilton Head Island promises to fill up the family photo album quickly.
We love when our guests share their photos with us. Want to be featured on our Instagram feed or in our #LowcountryLife gallery? Share your family vacation photos with the hashtag "#LowcountryLife." Still need more family vacation inspiration? Start your planning here. We hope to see you soon!
More Trending Stories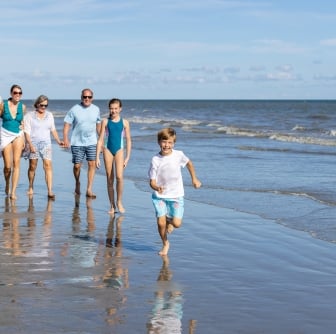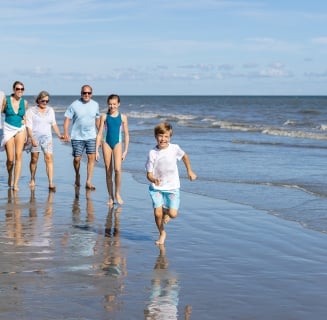 What to Pack on Your Hilton Head Island Vacation
You did it! You planned your vacation to America's Favorite Island®. You've picked your resort, researched the best restaurants, and booked your excur...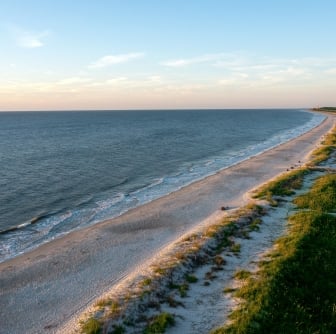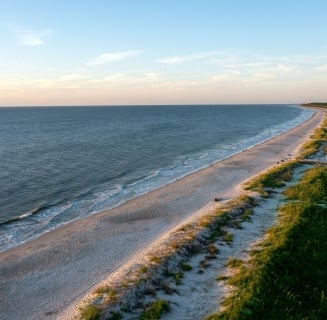 Our Wide Open Space: Hilton Head Island's Beach Is Vast, Hard-Packed, and Lively
Bring flip flops when you go to the beach on Hilton Head Island. The shores are sugar sand firm. Your bare feet may soon grumble, for this seashore is...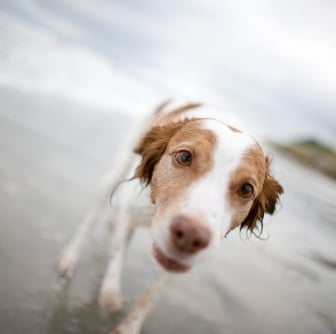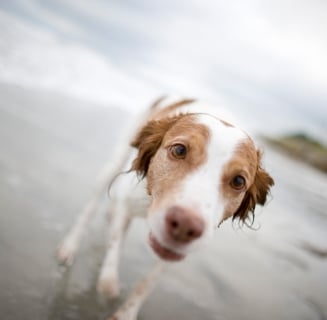 Hilton Head Island Just Named a Top Pet-Friendly Destination by FlipKey
FlipKey, the vacation rental site of TripAdvisor, shared some great news with us – they have just released this year's list of the Top Pet Friendly...