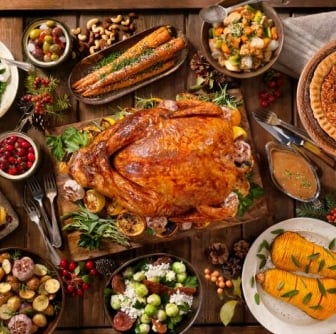 How to Spend Thanksgiving on Hilton Head Island
By Hilton Head Insider
There's nothing quite like the excitement of Thanksgiving. It's the official start of the holiday season and a time to get together, indulge in a much-needed break, engage with traditions, and eat delicious food with the people who matter most. For many, it's a favorite holiday. So why not celebrate it on America's Favorite Island®?
If you want to add a laidback Lowcountry vibe to your celebration this year, join us on Hilton Head Island! Treat your family to a one-of-a-kind holiday destination that can provide you with a Thanksgiving to remember. Here are some of the ways we'll be spending Thanksgiving.
A Pre-Feast Fun Run 

What are your go-to Thanksgiving Day traditions? Turkey, cranberry sauce, and pumpkin pie? Football, parades, and… turtles? Well, here on Hilton Head Island, baby sea turtles are an important feature of our beaches. Every year, from May to October, we welcome loggerhead turtles as they build hundreds of nests and lay their precious eggs. By November, the cherished hatchlings have completed their annual rite of passage (with the help of some very important local organizations) and are safely living happily at sea. On Thanksgiving Day, it's your turn to make like our famous sea turtles and scurry across the sand of Palmetto Dunes beach, for a fun and family-friendly 5k race called the Thanksgiving Turtle Trot.  
This annual celebratory event is a wonderful way to get out and active before an indulgent weekend of festive food and beverages. For over 30 years, runners of all ages have joined the fun annual tradition. The combination of a welcoming atmosphere and beautiful scenery makes for a truly memorable experience for all participants. 

Make It a Memorable Meal

Succulent seafood, gourmet gumbo, and decadent desserts — Hilton Head Island is famous for its delicious Lowcountry cuisine and welcoming hospitality. From restaurants to bakeries to breweries, there's something for foodies of all stripes. It's the perfect place to enjoy a different spin on your traditional Turkey Day meal.
Have you ever enjoyed your holiday favorites with a view of a sunny beach? Beachside Thanksgiving In The Grand Ocean Terrace provides an opportunity to do just that, with a buffet of delightful classics, along with selections of coastal seafood, prime meat carving, fresh seasonal soups and salads, and more. Or gather together at Alexander's, a classic Hilton Head Island restaurant that has been creating memories since 1977. Alexander's is located in the scenic Palmetto Dunes Oceanfront Resort, a picture-perfect location for a Lowcountry Thanksgiving. Their special prix fixe Thanksgiving Day menu will feature Butternut Squash Bisque, Herb Roasted Turkey, Prime Rib, and dessert choices like Pumpkin Pie and Gingerbread Pudding. Both of these special dining events are sure to be popular, so be sure to make reservations in advance! 
Explore all of our delightful dining options to discover a new favorite place to spend memorable thanksgiving meals with your family and friends.

A Visit from the Big Man Himself

With Thanksgiving kicking off the official start of the holiday season, the countdown to Christmas goes into full swing. Did you know Hilton Head Island is on the list of places Santa Claus takes time to visit before the big day arrives on December 25th? That's right! Even though the North Pole is about 4,000 miles away from Hilton Head Island, Santa always takes some time to stop in at the Shelter Cove Harbour & Marina the day after Thanksgiving to take photos and ask kids what they want for Christmas. 
For this visit, Santa will be leaving Rudolph and the gang back home and arriving on a fire truck, which is sure to thrill your little ones. He'll also bring along gingerbread cookies (courtesy of Hilton Head Social Bakery) for the first 250 kids to arrive. The best part? This event is completely free, but please help spread some holiday cheer for those who need it most by bringing an unwrapped toy or canned food item to support the Deep Well Project.

Celebrate on Lowcountry Links

Thanksgiving is all about spending time with the people you love. What better way to enjoy time with family and friends than by hitting the golf course for a few hours of fun in the autumn sun? Hilton Head Island is a golfer's paradise, home to 23 world-class golf courses, including some that host legendary PGA events. 
While the golf season is limited to the summer in many areas of the country, fall is the perfect time of year to experience Lowcountry golf. Hilton Head Island golfers are spoiled with year-round golfing weather, which makes it easy to get out and enjoy the fabulous courses available in the area. Another thing that makes it easy? Packages, discounts, and offers to help you plan and enjoy that perfect family bonding experience on one of our many gloriously green courses. Tee up something special with your loved ones and start a new family tradition this year.

Hit the Beaches

One of the big reasons we're consistently voted America's Favorite Island® is our beautiful beaches. You can explore 12 miles of beaches on Hilton Head Island, including favorites like South Beach, Folly Field Beach, Forest Beach, and Driessen Beach. Why not take the family to the beach for a fun and refreshing way to spend Thanksgiving? Fresh air, calming waves, and plenty of room to stretch out, play games, and nourish those important bonds we so cherish during the holiday season. Many of our beaches are accessible by wheelchair and other mobility assistance devices so every member of the family can join in on the fun. Start packing that beach bag with all the essentials and find your spot in the sun for an ideal Thanksgiving beach experience. 

Start Planning Your Lowcountry Thanksgiving

Ready to make turkey trots, beach days, memorable meals, and Lowcountry links parts of your cherished annual holiday traditions? Start planning your Thanksgiving trip to America's Favorite Island® today.
More Trending Stories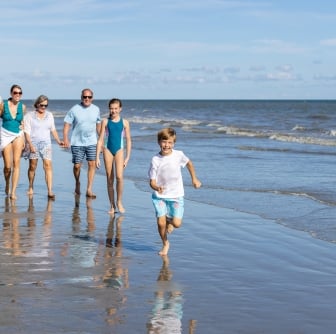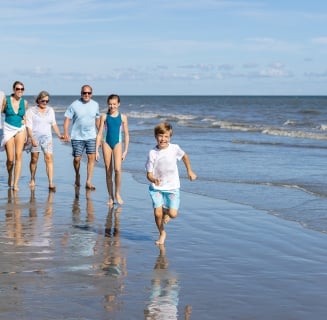 What to Pack on Your Hilton Head Island Vacation
You did it! You planned your vacation to America's Favorite Island®. You've picked your resort, researched the best restaurants, and booked your excur...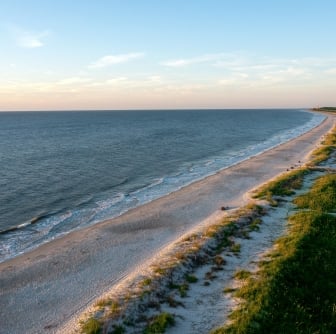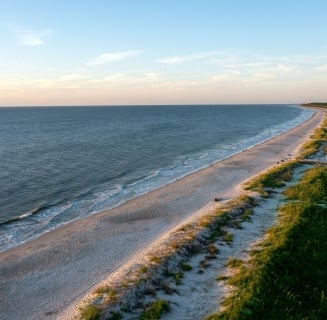 Our Wide Open Space: Hilton Head Island's Beach Is Vast, Hard-Packed, and Lively
Bring flip flops when you go to the beach on Hilton Head Island. The shores are sugar sand firm. Your bare feet may soon grumble, for this seashore is...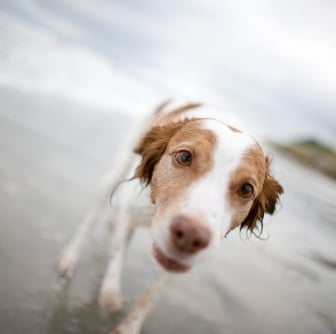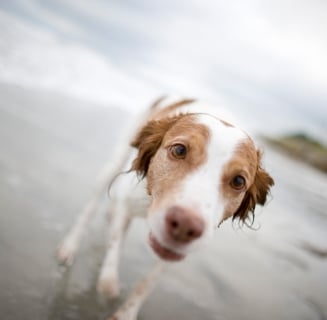 Hilton Head Island Just Named a Top Pet-Friendly Destination by FlipKey
FlipKey, the vacation rental site of TripAdvisor, shared some great news with us – they have just released this year's list of the Top Pet Friendly...