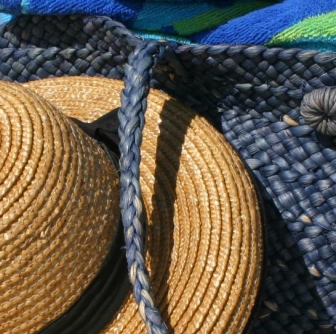 Beach Bag Must-Haves
By Hilton Head Insider
A trip to Hilton Head Island wouldn't be complete without a day at the beach! With over 12 miles of pristine waters and soft white sand covering the shoreline, the beach is calling your name—and all you have to do to answer is pack a bag and head out to enjoy it. 

A day at the beach calls for some planning, from how you're getting there and how long you're going to stay, to what you should bring to create the perfect beach day. No matter if you're driving, biking, or walking to one of Hilton Head Island's beaches, here are some tips for how to pack the perfect beach bag.
Hilton Head Island is perfect for those who want to spread out, settle in, and bask in the sunshine. Who wouldn't want to spend the entire day on the beach? That being said, if you're staying at the beach for a while, it's important to practice sun safety. Be sure to pack the sun safety trifecta—sunscreen, sun clothing, and sunglasses. Sunscreen is an important part of staying healthy in the sun, so be sure to apply before heading to the beach, then reapply every two hours and after swimming. As for sun clothing, we always suggest packing a long sleeve shirt and hat in case the sun becomes too much for your skin and scalp. Better safe than sorry (and a sunburn is not an accessory you'll want to sport for the rest of your trip!)
GOOD TUNES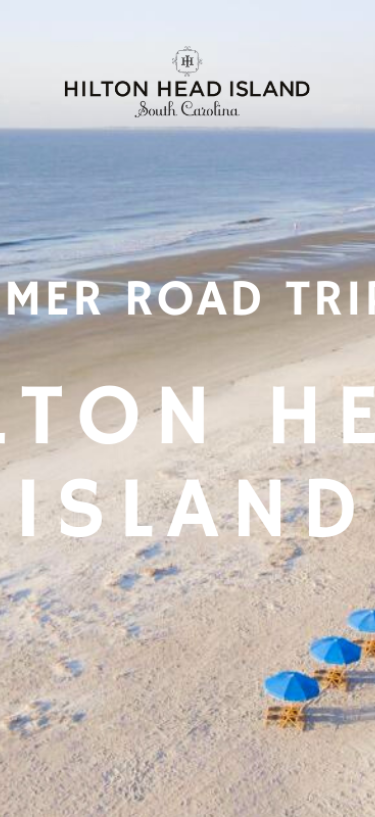 A summer-inspired soundtrack is a beach day necessity. Take it easy with The Eagles or listen to "Chicken Fried" with The Zac Brown Band with our recent summer essentials playlist. Just remember to be courteous of your beach neighbors with your volume—if they're dancing along too, turn it up! If they're experiencing a more relaxed vibe, just be mindful of how loud your tunes are playing. Check out our Spotify account for more playlists to inspire your summer vacation.
SNACKS
Swimming in the ocean is a surefire way to build up an appetite, so be sure to pack some treats for your day at the beach! We recommend energy-boosting snacks like protein bars, portable, simple items like crackers, and of course, something a little sweet. You can also taste the flavors of the Lowcountry by getting take-out from one of the delicious restaurants our Island has to offer. Fresh seafood, farmers' market treats, scrumptious baked goods, and more—there's something to satisfy every palate on Hilton Head Island.
WATER
...And we don't mean the beautiful waters of the Atlantic Ocean—those are for swimming! Hydration is important when spending the day at the beach on America's Favorite Island™, so keep your water chilled in a cooler mug (Shop Outside has plenty to choose from if you need a new one).
A GOOD BOOK
There's nothing better than getting lost in a good book on the sandy beaches of Hilton Head Island. The feeling of the sun shining down on you, kids playing in the sand, not leaving until the sun sets, and a great read in your hands—that's the Lowcountry life. Not sure what to read?
BIRD WATCHING BINOCULARS
While relaxing on miles of beautiful Hilton Head Island beaches, it's likely you'll catch a glimpse of the many birds that call the Lowcountry their home. Keep your eyes peeled for a mix of species—from sandpipers to osprey and bald eagles—and grab your binoculars to take a closer look. Want to learn a little more about what birds you can spot on Hilton Head Island? Our Birdwatcher's Guide will be sure to help out!
BEACH EQUIPMENT
The best way to elevate your beach day is to get your hands on some quality beach equipment—anything that makes it more comfortable and fun to spend the day at the beach. We have many partners that rent beach equipment, from chairs and umbrellas, to surfboards and more. While these items may not necessarily fit in your beach bag, we think they're the perfect addition to spending the day with your toes in the sand. It's time to relax and unwind.
Let's make memories! Whether you're on a friends' trip or spending quality time with your family, the beaches of Hilton Head Island are the perfect place to sit back and rejuvenate. Browse where to stay and get packing. Don't forget to share your photos or tag us on Instagram or Facebook when you visit with the hashtag #LowcountryLife.
More Trending Stories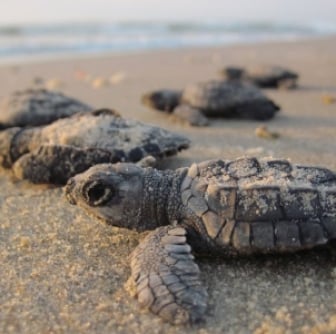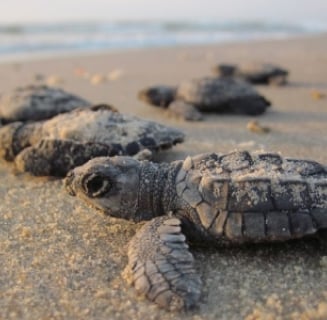 5 Fascinating Facts About Sea Turtles on Hilton Head Island
With its sun-kissed beaches, vibrant coastal landscapes, and a commitment to conservation, Hilton Head Island is a paradise teeming with extraordinary...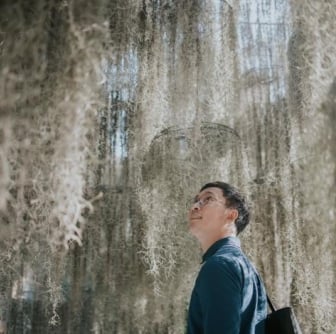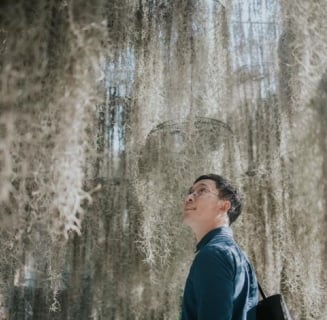 Staying Mindful of Our Impact: Sustainable Practices on Hilton Head Island
Did you know Hilton Head Island was America's first eco-planned community? That our commitment to developing tree cover has been continuously...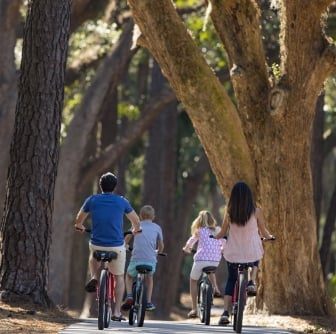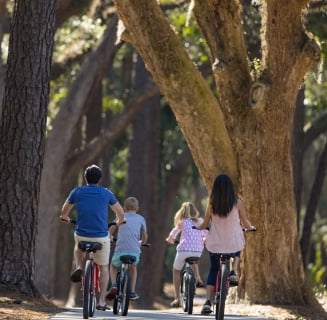 Hilton Head Island Recognized as One of the 'Best Bicycling Communities' in the United States!
Hilton Head Island has been recognized as one of the top 25 bicycle-friendly communities in the United States and one of 39 to achieve "Gold-Level"...