The top 8 alfresco dining spots in hilton head
By Becca Edwards
Some the most memorable meals I have savored were al fresco. There is something scrumptious about eating in communion with nature. The beverages are more effervescent and thirst quenching. Little nibbles like fresh strawberries are more luxuriating. And main dishes are greeted like old friends.
The Lowcountry, with its signature dishes and seemingly endless buffet of good weather, hosts not only perfect picnic spots but also an array of  outdoor eateries. It was a tough job, but I comprised a list of the top 8 al fresco options in Hilton Head.
The Sea Pines Forest Preserve. Every year we kick off the holiday season with an oyster roast at Fish Island in the Preserve. Whether it's cool enough or not, we always have a fire. And whether it is a child or someone new to the area, we always relish turning an "oyster newbie" into an "oyster enthusiast."
Chow Daddys. Chow Daddy's owner Price Beall has lived on the Island for decades and really wanted to create a casual space with upscale food (minus upscale prices). Beall, who also owns the highly successful Truffles Cafe, has once again provisioned the area with a delicious hot spot. In addition to having some of my favorite menu options (like the arugula salad with grilled fennel, mango, avocado, citrus vinaigrette and blackened fish), he also adds a dash of entertainment with live music.
Hudson's Seafood House on the Docks. There's a reason Hudson's is one of the oldest businesses on the Island—this restaurant knows what seafood lovers want. Overlooking Skull Creek and the Port Royal Sound, Hudson's employs the largest and one of only two remaining fishing fleets on the Island which brings fresh local seafood straight from their docks to your table and its owner Andrew Carmines even harvests his own mouth watering bivalves.
Sante Fe Cafe. I feel almost transported to a romantic getaway when I eat at Santa Fe Cafe. I love a crisp white wine paired with the Yucatan ceviche (a combination of shrimp and scallops marinated in lime juice with chiles, tomatoes, onions and cilantro) and the painted desert soup (a beautiful bowl of corn and red pepper soup with Mexican cream and mole).
Poseidon. A SERG Group establishment, Poseidon does not mess around. The extensive menu includes every seafood dish you could possibly imagine and the view overlooks the newly finished Shelter Cove water park.
Sea Pines Beach Club. If you want to have your sandy beach, but not eat it too the Sea Pines Beach Club is your place. My recommendation is to go to the Ocean Lounge and get an adult beverage and the cheese and charcuterie board and watch the sun set.
Red Fish. When the weather cools off, Red Fish's patio becomes a cozy place to sit by the fire and enjoy a fabulous glass of red wine and divine dishes like my husband's favorite, the bacon avocado toast. This starter is a party in your mouth, serving up Sprouting Momma's red quinoa bread, house cured bacon, pimento cheese, avocado and yuzu harissa aioli
Any quiet boat anchorage. Hilton Head's waterways are teeming with great anchorages. One our favorites is Bull Creek. For fun in the sun Sunday brunch, pack your favorite brunch mainstays and pick a spot. Work up your appetite with a quick dip and then dry off al fresco while dining al fresco, too.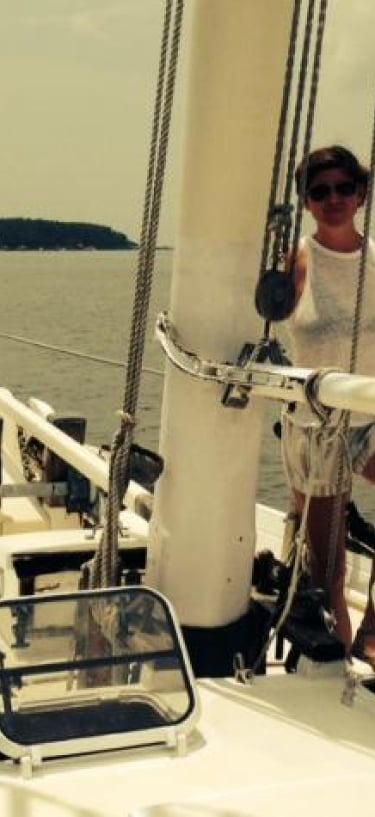 More Trending Stories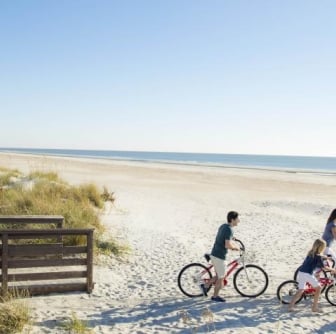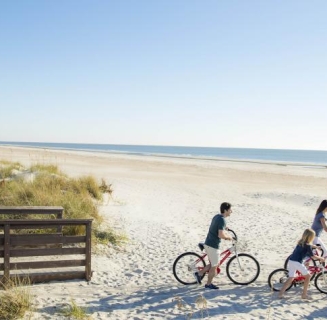 Best Bike Trails on Hilton Head Island
With over 60 miles of leisure pathways winding through lush forests, serene beaches, and historic sites, there is plenty to see and do on America's...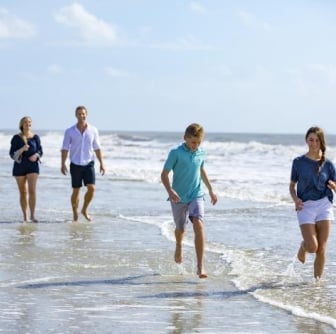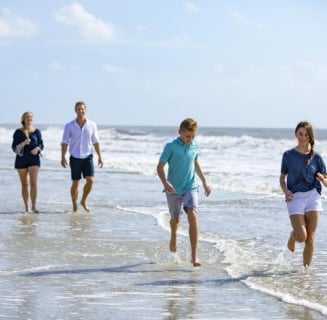 Jogging on the Beach
One of the joys of living near, or visiting, the ocean is being able to easily, and daily, enjoy its assets…the beach, the water, the seafood, and the...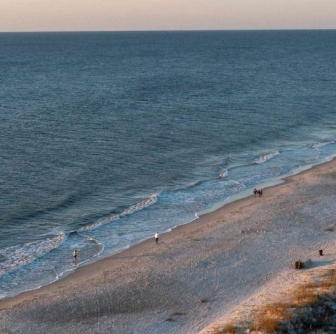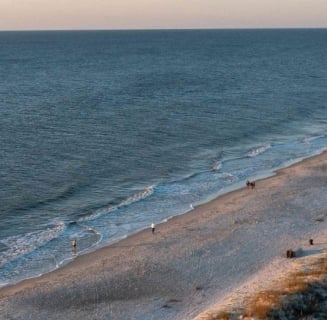 Five Ways to Unplug on Hilton Head Island
Avoid the unplugging anxiety on Hilton Head Island by filling your day with the beautiful scenery characteristic of America's Favorite Island®...