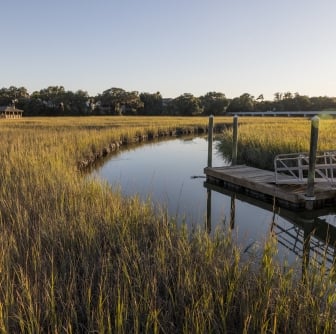 Staying Mindful of our Impact: Sustainable Practices on Hilton Head Island
By Hilton Head Insider
Did you know Hilton Head Island was America's first eco-planned community? That our commitment to developing tree cover has been continuously recognized by Tree City, USA for over 20 years? Plus, America's Favorite Island® is proudly the first public Audubon International Sustainable Community in South Carolina. As stewards of the Lowcountry's rich biodiversity, we're proud of our ongoing eco-conscious efforts, but we know there is still much more to do. April 22, 2023, marks the 53rd anniversary of Earth Day, and we're reflecting on our preservation commitments while looking toward the future. Every year we strive for new ways to grow our sustainable practices, build environmental awareness, and advocate for our wildlife. Right now, protecting our world is more important than ever, and we continue to encourage mindful travel and living practices that help reduce carbon footprints and keep our earth flourishing.
Protectors of Precious Flora & Fauna 
We share the Lowcountry with a world of wildlife who also call it home, and you'll find a range of programs that further conservation efforts for our little neighbors. From May to October, sea turtle nesting season takes place on our 12-mile stretch of pristine beaches. The non-profit organization Sea Turtle Patrol Hilton Head Island helps protect loggerhead sea turtles, monitoring their nesting activity and facilitating their survival with its vital lights-out program. This initiative helps make it safer for baby turtles to find the ocean and for mothers to visit their nests without feeling the effects of bright artificial light deterrents.
The 50-acre Audubon Newhall Preserve protects untouched forests and wetlands, where nearly 200 species of birds flock to the surrounding waters and shoreline of Hilton Head Island. Pinckney Island National Wildlife Refuge, another expansive sanctuary nestled between the mainland and the shores of Hilton Head Island, safeguards 4,053 acres of native wildlife and their habitats dotted throughout salt marshes and tidal waters. 
Reduce Your Footprint While Keeping Active 
Get around on two wheels instead of four, and log some exercise while you explore. Hilton Head Island is a proud Bicycle Friendly Community, receiving the Gold-Level Award from The League of American Bicyclists. Throughout our Island, riders can take advantage of 60+ miles of leisure pathways for biking and exploring on foot. Bring your bike or easily rent from one of our partners and travel through our network of pathways that connect you with surrounding attractions. Plus, take advantage of plenty of bicycle parking as part of the bicycle-friendly designation. Looking to get up close to nature while keeping a friendly distance? Sea Pines Forest Preserve is a 605-acre protected wildlife habitat with plenty of opportunities to discover the outdoors on Hilton Head Island. 
Fostering Eco-Friendly Footprints 
On Hilton Head Island, we've worked hard to balance protecting the world around us and encouraging our visitors to freely explore. Aligned with the original vision of Charles Fraser, The Sea Pines Resort maintains several award-winning green initiatives, including a robust recycling program and building oyster reefs with discarded shells. Plus, each golf course at The Sea Pines Resort is a Certified Audubon Cooperative Sanctuary golf course. 
Opportunities for outdoor recreation are seemingly limitless in the Lowcountry: glide through coastal waters, sail peaceful waves, or simply gaze upon the wonders around you. Our collection of earth-friendly guided tours puts you at the heart of our ecosystem as a gentle observer.
Striving For Green-Conscious Expansion 
With our community of 40,000 permanent residents, expansion on Hilton Head Island continues to strive for sustainability. As of 2019, every new town building must be LEED-certified to ensure fewer carbon emissions, an increase in water conservation, and a host of other green-minded positives. When it comes to growing food, community gardens continue to pop up all over the Island, thanks to over 34 acres of land for agricultural use. The Heritage Farm Association at The Sea Pines Resort has been active for over 30 years, renting plots to residents, donating food to charities, and supplying restaurants all over the Lowcountry.  
Celebrate Earth Day on America's Favorite Island®
This Earth Day, we're calling on everyone to join our commitment to a healthy environment with The Outside Foundation and an island-wide litter sweep. This family-friendly event challenges you and your group to help tidy up Hilton Head Island's 12 miles of beaches. With The Outside Foundation providing all the cleaning supplies, all you need to do is show up and help us get to work. 
Or, for some quick-paced fun, Palmetto Running Company is hosting an inaugural 5K run at Coligny Beach Park as part of the Hilton Head Island Earth Day Festival. This non-profit family-friendly event aims to foster awareness of our Island's sensitive ecosystem. All sponsorship proceeds will benefit the efforts of The Outside Foundation.

This is just a snapshot of how we advocate for our delicate environment year after year. We're all responsible for the preservation of our surroundings and how we teach the next generation to care for our natural world. This summer, head to America's Favorite Island® for an unforgettable eco-conscious getaway. Start planning your trip to the Lowcountry — request a free vacation planner and take advantage of unbeatable offers by booking today.
More Trending Stories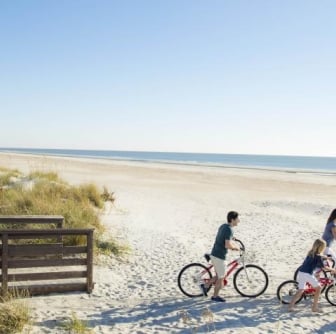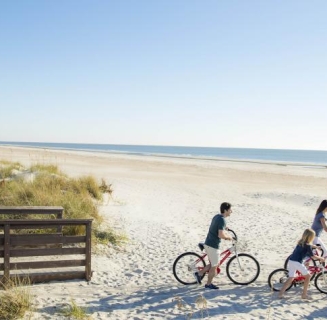 Best Bike Trails on Hilton Head Island
With over 60 miles of leisure pathways winding through lush forests, serene beaches, and historic sites, there is plenty to see and do on America's...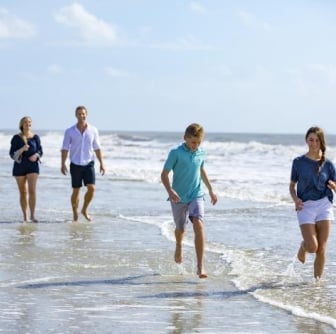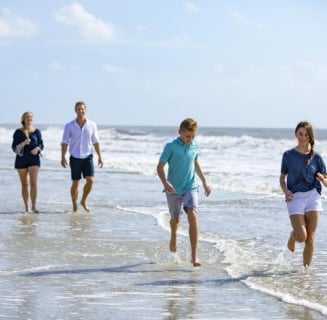 Jogging on the Beach
One of the joys of living near, or visiting, the ocean is being able to easily, and daily, enjoy its assets…the beach, the water, the seafood, and the...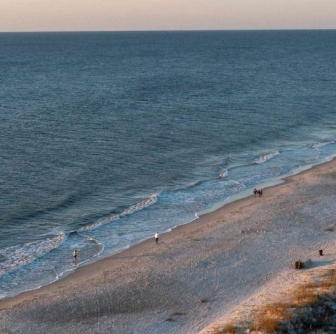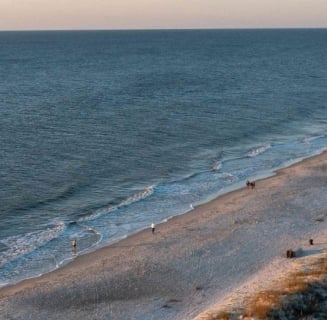 Five Ways to Unplug on Hilton Head Island
Avoid the unplugging anxiety on Hilton Head Island by filling your day with the beautiful scenery characteristic of America's Favorite Island®...