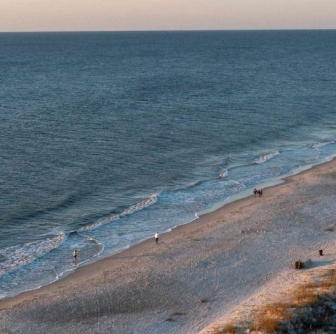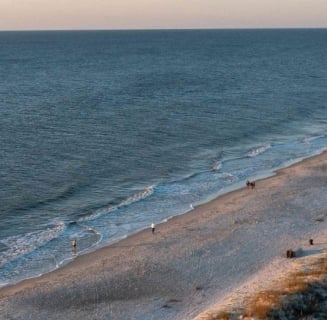 Five Ways to Unplug on Hilton Head Island
By Hilton Head Insider
Avoid the unplugging anxiety on Hilton Head Island by filling your day with the beautiful scenery characteristic of America's Favorite Island®, quality time spent with your loved ones, and even a little bit of self-care.
Start Your Day with a Bike Ride    
Let's start your day of unplugging with an activity that's perfect for clearing your mind as well as exercising your body. Rise and shine and get ready for a bicycle ride. After all, Hilton Head Island is home to over 60 miles of public pathways perfect for biking, jogging, and leisurely strolls. The trails are easy to navigate and guide you to places of interest, including our pristine beaches. There's also plenty of signage, so you don't have to worry about bringing your phone with you to look up directions. Simply bring your helmet, plenty of sunscreen, and water, and embark on a good old-fashioned bicycle ride! If you don't happen to have a bicycle with you, not to worry, there are plenty of bike rentals available on Hilton Head Island. Our local shops will be more than happy to hook you up with a bicycle that fits your needs. Hilton Head Island has been rated as a Gold Level Bicycle Friendly Community by the American League of Bicyclists, making it the perfect place for you to lose yourself while clocking those miles. 
Become One With the Beach 
Continue your day of being totally unplugged by biking directly to one of the many public beach access points of America's Favorite Island®. By this time, you're probably not even thinking about emails, responsibilities, or social media. After all, the Atlantic Ocean is right in front of you, and there are endless beach day activities to occupy yourself with. You can opt to be a beach bum and spend all day frolicking by the ocean and getting serenaded by the waves lapping the beach. Or you could choose to embark on an adventurous ocean activity like a kayak tour, becoming a speed racer with an exhilarating jet-ski trip, or taking it to the skies while parasailing over the Intercoastal waterways or Broad Creek! No matter the beach day activity you choose, make sure to leave all of your electronics behind — salt water will not be kind to them, and you won't need them while taking full advantage of your beach day.  
A Day on the Greens  
Prioritize spending some much-needed, uninterrupted quality time with your family or golf buddies on one of Hilton Head Island's 23 golf courses. Make an agreement with your group that you'll unplug from all devices for the day and head over to the award-winning Robert Trent Jones Oceanfront Course to tee off. Or, perhaps, work on your swing at Atlantic Dunes at The Sea Pines Resort, which is a complete renovation of the resort's historic Ocean Course, the first golf course on Hilton Head Island. No matter your level of experience, you're sure to have a great time on the greens overlooking the ocean instead of looking at your phone! 
You and the Open Ocean 
A sunset boat ride around the coast of the Atlantic Ocean might be just the thing that gets you to stop thinking about the endless scroll of newsfeeds. And if you ask us, everything about life is just a tad bit sweeter when you're on a boat. Thankfully, you can enjoy Hilton Head Island from Catamaran tour, a sunrise and sunset sail boat tour and even Dolphin Seafaris if you're looking to mingle with some of the local fauna. You can also opt to charter a boat and enjoy some of the peace and solitude of Broad Creek or Calibogue Sound.   
Ride the Wave to a Spa Day 
Some people like to disconnect with a game of golf, some people like to soak up the sun on the beach all day, and some people want to spend an entire day at the spa getting pampered. If you're the latter of these types of people, you're in luck! Getting pampered and spoiled on Hilton Head Island is as easy as setting up your out-of-office reminder. After you've exhausted your mind, body, and soul with activities, it's time to recahrge your mind, body and soul by indulging with a session at Pure Salt Studios. Turn inward on your path to rest and unplug, and indulge with an oceanfront hot-stone massage with The Indigo Spa to calm your body and mind. You can also have an entire day dedicated to your health and wellness. Start with a fitness class, get revitalized with a spa treatment of your choice, and spend the rest of your day relaxing at one of Heavenly Spa by Westin wet areas to unwind and recharge. There's no better place to treat yourself than at a Hilton Head Island Spa.   
It's Time to Disconnect and Reconnect on Hilton Head Island  
Above all, throughout your day of unplugging, it's good to keep in mind that choosing to unplug should not be seen as a test to endure for a day. Instead, it's an opportunity to be present and see the moments happening around you. Spending quality time away from your technology gadgets will give way to a more rewarding and enjoyable real-life experience, and whatever you miss on your phone today can always be caught up on tomorrow.  
So, whether you're unplugging on a golf trip or you're spending quality time with your family or loved one, Hilton Head Island is the perfect place to disconnect and savor the moment. Request your 2022 Hilton Head Island Vacation Planner and learn about our current deals and offers. We can't wait to see you! 
More Trending Stories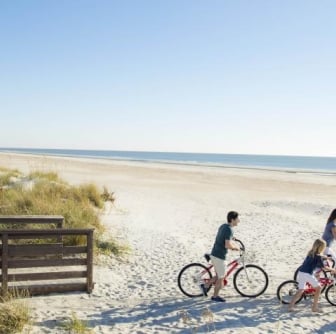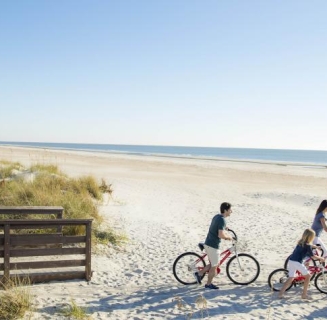 Best Bike Trails on Hilton Head Island
With over 60 miles of leisure pathways winding through lush forests, serene beaches, and historic sites, there is plenty to see and do on America's...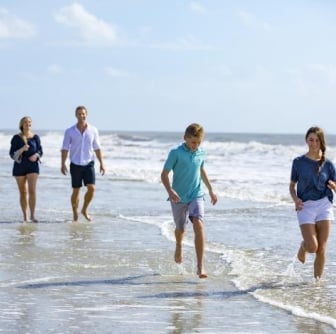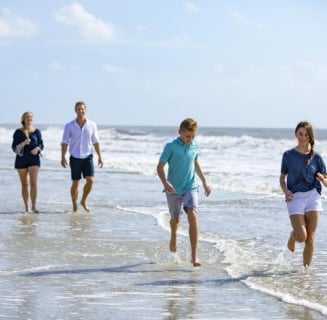 Jogging on the Beach
One of the joys of living near, or visiting, the ocean is being able to easily, and daily, enjoy its assets…the beach, the water, the seafood, and the...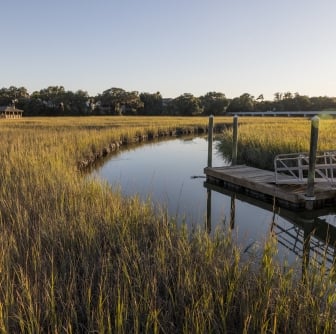 Staying Mindful of our Impact: Sustainable Practices on Hilton Head Island
Did you know Hilton Head Island was America's first eco-planned community? That our commitment to developing tree cover has been continuously...