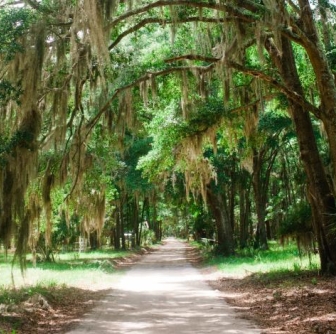 Daufuskie Island: Paradise Beyond
By Hilton Head Insider
A short ferry ride away from Hilton Head Island, nestled along the South Carolina coast, is what can only be described as Paradise Beyond.
Daufuskie Island, South Carolina is steeped in a simpler time. Once considered the Martha's Vineyard of the South, ancient oaks and Spanish moss decorate the Island's dirt roads (there are very few paved roads on the island) and white sand beaches dot the coast. The Island's rich history is well-preserved and celebrated as a rich outpost of the Gullah people. There's a reason Daufuskie was recently named one of The Most Underrated Islands in the U.S. by Condé Nast Traveler, and you should discover it for yourself. Read on to inspire your trip back in time.
DAUFUSKIE ISLAND: WHAT'S IN A NAME?
The name "Daufuskie" comes from the Muscogee language, meaning "sharp feather"—indicative of the Island's distinctive shape.
Long before European colonists arrived to the New World, native peoples called Daufuskie Island home. Artifacts uncovered on the island reveal a history that dates back 9,000 years and counting. Ancient piles of oyster shells testify that people found abundance and contentment on the island well before time was counted and tracked.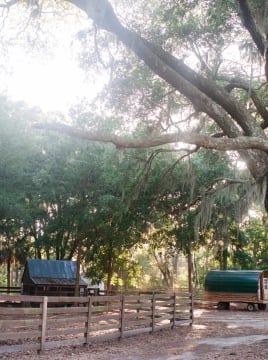 Daufuskie Island was claimed by Spain in the 1500's, beginning the uneasy and troubled history of native entanglement in European history. During the civil war, plantation owners and slaves fled Daufuskie Island as Union Troops occupied the Island. Once the war ended, the Gullah people (freed slaves) returned to the Island to work in oyster canneries and the logging industry.  
When you step foot on the Island, you feel all of these stories. The Island's long, rich history coupled with its unspoiled nature take you back in time. If you're interested in learning more about Daufuskie Island's rich history, or experiencing it for yourself, walk the Robert Kennedy Historic Trail, or visit the Bloody Point Lighthouse and Museum. 
THERE'S NATURAL WONDER AT EVERY TURN
If you love reconnecting with nature, discovering historic sites and districts, and walking through neighborhoods with wide open spaces, Daufuskie Island is the spot for you. Spend an afternoon on the Island's white sand beaches, or stroll through trails lined with ancient oaks and swaying Spanish moss.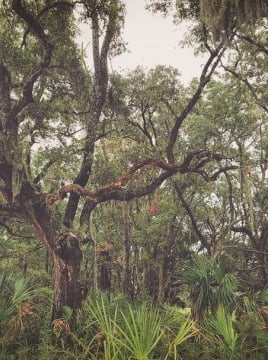 Scholars and architects have made a point to leave Daufuskie Island as unspoiled as possible, meaning that when you visit, you're reconnecting with a simpler time. And, spending time in the outdoors is a huge part of this. Take a bicycle tour, set sail at sundown to spot dolphins, or take a guided nature tour to get the full Daufuskie Island experience. There's something for every interest and activity level.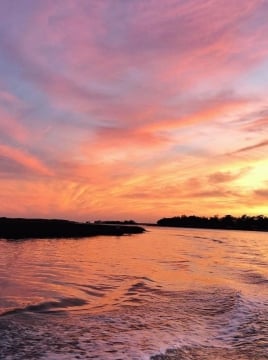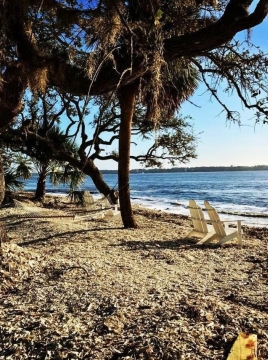 YOU CAN SAMPLE FRESH & LOCAL DELIGHTS FOR EVERY MEAL
Daufuskie Island's dishes are rooted in a simple idea: Using the freshest local ingredients possible to create wholesome cuisine. Fresh seafood, peas, yams, okra, butter beans, and blackberries are expertly prepared and served here.
Seafood is fresh at the Old Daufuskie Crab Company(located directly off the dock at Freeport Marina) try the shrimp, fish, and local favorite, Daufuskie Deviled Crab™. We recommend taking advantage of the stellar sunset views over the water by dining outdoors. Live music on the weekends is a special treat for those who boat over for the day. You can even shuck oysters yourself over the roasting pit when they're in season!
Walking around the island, you'll notice wooden "Rum" signs nailed to trees along unpaved roads. Follow the arrows and you'll find yourself at the Daufuskie Island Rum Company. Nestled in a particularly stunning scene of Spanish moss-draped oaks, the Rum Company offers a tour of the distillery and are open Wednesday through Saturday from 11am to 5pm.
South Carolina's first winery started on Daufuskie Island, and after 60 years, the Silver Dew Winery recently reopened its doors to rebottling for you to sip and savor. Uncork and sample a piece of South Carolina history the next time you visit!
CELEBRATE AND DISCOVER RICH GULLAH CULTURE
Brought to America from Western Africa, the Gullah culture remains one of the most distinct African American populations in the United States. After the Civil War, the Gullah returned to Hilton Head Island and Daufuskie Island to rebuild communities, establishing rich culture with authentic West African components.  
The Lowcountry—the region of South Carolina's coast, home to Hilton Head Island, Bluffton, and Daufuskie Island—post-Civil War was very remote, and Daufuskie Island even more so. This made for a perfect climate to preserve and maintain the language and manners of the Gullah people.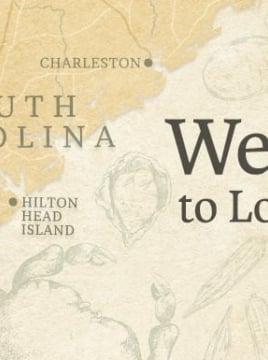 As you explore Daufuskie Island, you'll notice the Gullah people's art, history, and traditions throughout. For example, many homes on the island have their door and window frames painted a pleasant shade of light blue. This color is known as "heaven blue" and is meant to keep the haints (evil spirits) from entering your home.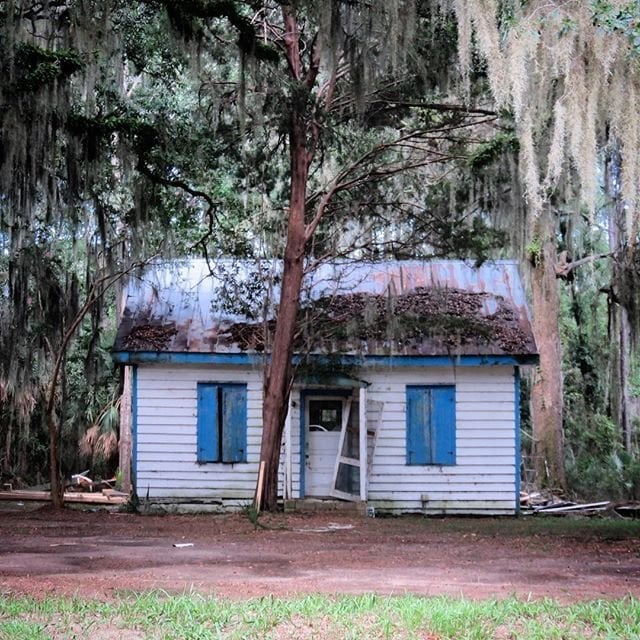 Another tradition of the Gullah is the oyster roast. Watch native Daufuskie Islander and cookbook author, Sallie Ann Robinson, show Lazarus Lynch from Comfort Nation on Food Network how it's done:
To learn more stories and tradition from the Gullah people, take a tour when you visit the Island.
PERUSE VIBRANT AND ECLECTIC ART
The arts scene on Daufuskie Island is colorful, intriguing, and unique. Inspired by the natural beauty and its surroundings, local artists dabble in woodworking, pottery, basket weaving, painting, and cast-iron—bringing the island's lifestyle and rich Gullah history to life.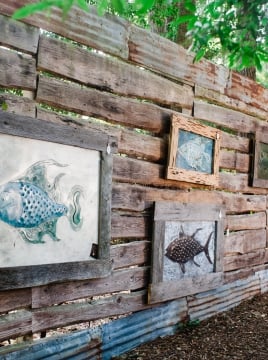 Iron Fish Gallery & Studio and Silver Dew Pottery are two examples of galleries on the Island. As you explore, you'll find you not only get to observe and experience local artwork, but you can meet and chat with the artists themselves.
The best way to preserve the Island's art? Take a piece home with you. Antiques, galleries, and souvenirs are readily available in the Island's shops.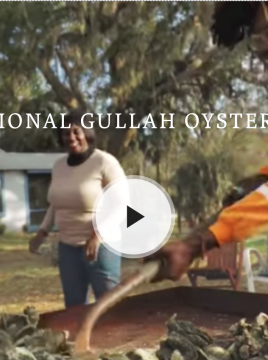 GETTING TO DAUFUSKIE ISLAND
Daufuskie Island is accessible only by boat or passenger ferry from Hilton Head Island or Bluffton. Getting here is part of the adventure (and fun!).
From Hilton Head Island, you can take the Daufuskie Difference, Daufuskie Island Ferry, or a number of water taxis and tours. From Bluffton, May River Excursions offers ferry service from Old Town Bluffton. Click here for more details on getting to Daufuskie Island.
On Daufuskie Island, an electric golf cart is the preferred mode of transportation and you'll notice very few cars. You can rent a golf cart for your visit—if you're renting a vacation home on the Island, check with the rental company as this could be included in your stay. 
VISIT THE PARADISE BEYOND
From the moment you step off the ferry, you can tell Daufuskie Island is a special place. Experience the wonder for yourself. Start planning your trip, and we'll see you soon!   
More Trending Stories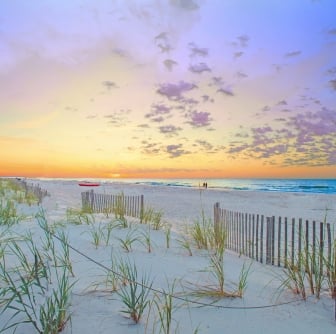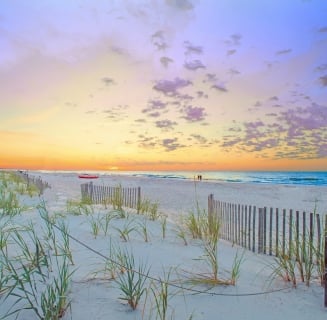 7 Reasons Why Hilton Head Island Should Be on Your Bucket List
From our stunning natural beauty, green culture, and wildlife protection initiatives to our Lowcountry lifestyle and warm Southern hospitality: There...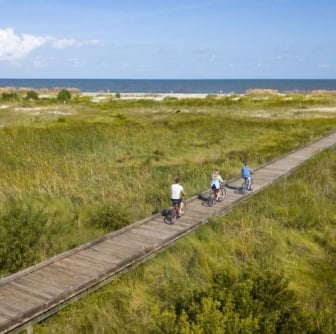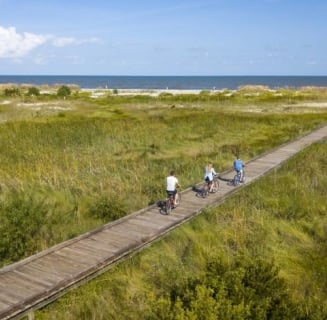 How to Spend 48 Hours on Hilton Head Island
Hilton Head Island offers a unique and relaxing vacation experience unlike anywhere else—and everyone, at some point, should make their way to America...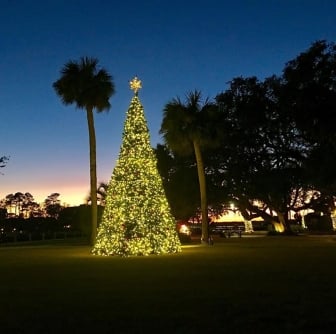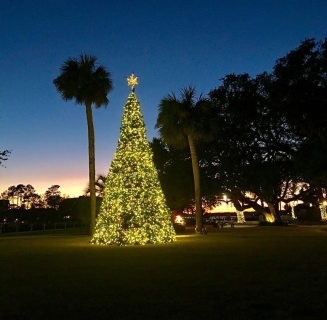 Walking in a Lowcountry Wonderland: Celebrate the Holidays on Hilton Head Island
What if you could leave all the planning behind this holiday season? Say goodbye to checklists, preparations, and online shopping, and instead, gather...