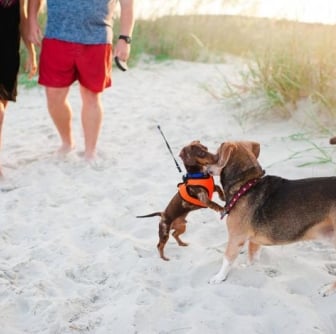 How to Have a Dog-Friendly Vacation on Hilton Head Island
By Hilton Head Insider
Hilton Head Island is beautiful year-round, but fall and winter are a particularly good time to visit with pets. From October 1 to February 28, dogs are allowed on Hilton Head Island beaches at any time. (From March 1 to September 30, dogs are allowed on the beach before 10:00 a.m. and after 5:00 p.m.)
Take advantage of these extended low-season beach times and plan a fun Lowcountry vacation for the whole family – including your pooch! Here's how to plan a perfect dog-friendly vacation.
CHOOSE YOUR VACATION DESTINATION.
Choosing a vacation destination that pleases everyone (including your pup) can be tough. But there's a reason families return to Hilton Head Island year after year! Here, you can do everything or nothing at all. That's the beauty of living on island time.
Hilton Head Island is also a reasonable drive or short flight away from many major U.S. cities, making it a perfect option for those traveling with dogs. There's no greater luxury than treating yourself to a sweet escape from winter without all the hassle and paperwork involved with international travel!
RESEARCH PET-FRIENDLY ACCOMMODATIONS OPTIONS.
Hilton Head Island offers a wide range of pet-friendly accommodations, including hotels, vacation homes, and villas. Consider your family's budget and needs before making your choice.
Take into account how much space you'll need, how close you'd like to be to the beach and other amenities. If you'd like to be able to cook some of your own meals, a vacation home or villa may be the right fit.
You can see a list of pet-friendly accommodations on Hilton Head Island here.
PACK YOUR DOG'S SUITCASE.
When you and your family are packing for vacation, it could be easy to forget about your dog's needs. Make a list so you don't miss anything, and pack a special bag just for your pup. Don't forget to include:
Temporary ID Tag (Include your phone number and the address of your accommodations)
Copies of any necessary certificates, licenses, or health records
A picture of your dog (just in case he or she runs off)
Dog carrier/crate
Leash and harness
Waste pickup bags
Dog bed
Food (don't forget treats!)
Prescription medications
Food and water dishes (consider collapsible travel versions if space is an issue)
Favorite toys
Life jacket (if you plan on including your dog in any water activities)
Vet-approved first aid kit
Grooming supplies
If your dog is a nervous traveler, an anxiety wrap like the ThunderShirt anxiety vest could help calm nerves. If you think your dog might get overheated during a long flight or drive, consider purchasing a small, handheld fan.
After all, you want your vacation to be relaxing for the whole family!
DETERMINE YOUR ROUTE.
If you're driving to Hilton Head Island, plan your road trip route in advance with your dog's needs in mind. (And, read our blog Five Tips For A Stress-Free Family Road Trip before you leave.)
Look for rest stops where your dog can get out of the car for some exercise. Experts recommend a 15-30 minute break every four hours. It's a great chance for you to get some fresh air as well!
PLAN AHEAD.
Before you leave, contact your vet to make sure your dog is up to date with vaccinations. In the case of emergency, Hilton Head Island has several veterinary clinics. Enter the contact information for the clinic closest to your accommodations into your phone before your vacation.
If you and your pup are flying, contact your air carrier to confirm policies and requirements.
Research activities you'd like to try while on vacation, and decide which ones your pet will be included in. There's so much to do and see on Hilton Head Island, including kayaking, biking, sailing, golf, and tennis. Hilton Head Island also has an off-leash dog area at Chaplin Community Park.
If you think you might need to be away from your pet for an extended period of time, consider sending your pup to doggy daycare or for a "spa day" at the groomer. You can find a list of Hilton Head Island dog services here.
With these handy tips, you're all set to have the best vacation ever on Hilton Head Island, along with your furry best friend. Need proof? Just check out our Pinterest board of dogs living their best lives on Hilton Head Island!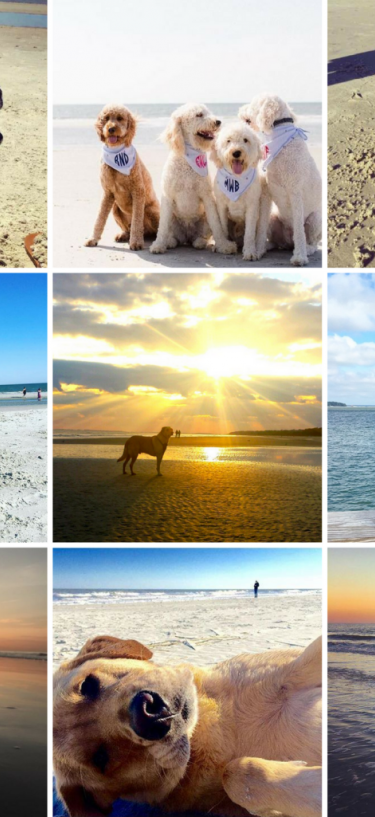 More Trending Stories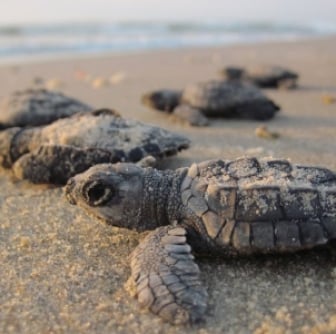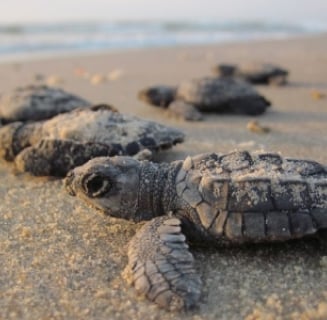 5 Fascinating Facts About Sea Turtles on Hilton Head Island
With its sun-kissed beaches, vibrant coastal landscapes, and a commitment to conservation, Hilton Head Island is a paradise teeming with extraordinary...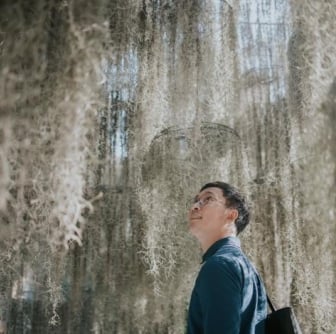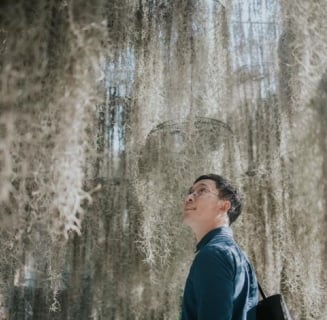 Staying Mindful of Our Impact: Sustainable Practices on Hilton Head Island
Did you know Hilton Head Island was America's first eco-planned community? That our commitment to developing tree cover has been continuously...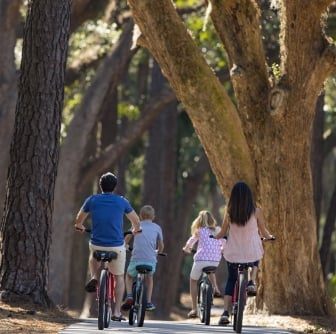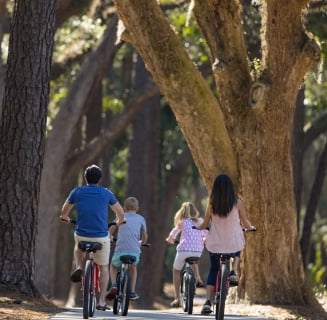 Hilton Head Island Recognized as One of the 'Best Bicycling Communities' in the United States!
Hilton Head Island has been recognized as one of the top 25 bicycle-friendly communities in the United States and one of 39 to achieve "Gold-Level"...