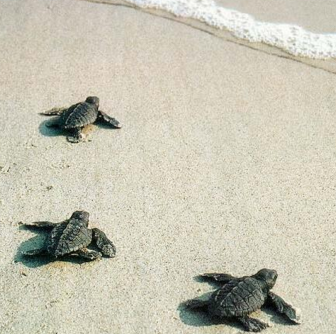 Five Fun Facts about Hilton Head Island Wildlife
By Hilton Head Insider
There's the great outdoors. And then there's the greatest outdoors, Hilton Head Island. A world of natural wonders awaits you in Lowcountry! Hilton Head Island's devotion to environmental preservation has become a model for other developments around the country. Locals and visitors alike love the stunning scenery and wonderful wildlife of Hilton Head Island. Whether you're out on the water, zip-lining over the marsh, or biking along the beach, you're bound to spot some incredible local wildlife while here.
Check out these fun facts about Hilton Head Island wildlife, and use them to impress your friends and family with your knowledge during your next Lowcountry vacation.
1. LIGHTS OUT FOR TURTLES!
Endangered loggerhead turtles nest extensively along our island's 12 miles of beautiful sandy beaches. Though you should never interact with a turtle, spotting one from afar will take your breath away.
Adult turtles can weigh up to 400 lbs and live to over 100 years old. It's our responsibility to do everything possible to ensure loggerhead turtles can safely lay their eggs year after year. The Hilton Head Island Sea Turtle Protection Project staff patrol the beach early each morning during nesting season and document the process.
During nesting and hatching season (the beginning of May until the end of October), houses and buildings visible from the beach turn off outdoor lights and close blinds or drapes at 10:00 p.m. The darkness helps turtles navigate, as they use the moonlight reflecting off the ocean's surface to move towards the water. Inward brighter lights can disorient turtles.
If you're interested in learning more, visit the Coastal Discovery Museum. The Museum offers seasonal Evening Turtle Talks and Beach Discovery Tours. Interested in helping the sea turtles from afar? Learn more about the Hilton Head Island Sea Turtle Protection Project's "Adopt-A-Nest" program here.
2. BIRDS: GOTTA WATCH 'EM ALL
Birdwatchers love Hilton Head Island! Why? Our protected wetlands are home to beautiful birds like osprey, bald eagles, sandpipers, pelicans, egrets, wood storks, and more. In fact, the Audubon Society says there have been more than 350 species of native birds sighted on Hilton Head Island in the last decade, and nearly 200 species flock here each year.
One of the most iconic birds of the Lowcountry is the Great Blue Heron. Rent a kayak from Hilton Head Outfitters and try to spot some while you kayak the 11-mile lagoon system throughout the Palmetto Dunes Oceanfront Resort! The wading birds are often found in shallow waters, so your chances of spotting a heron are good.
Join the Coastal Discovery Museum on their Birding at Pinckney Island tour, or visit the Hilton Head Island Audubon Society's website to learn more about the Hilton Head Island Birding Trail.
3. TELL YOUR OWN DOLPHIN TALE
Bottlenose dolphins swim along the shores of Hilton Head Island, especially during the summer. They're friendly, intelligent animals that often come right up to boats to say hi. Should you be lucky enough to get close to these beautiful creatures, remember that feeding dolphins is illegal and carries a hefty fine. Snap away with those cameras, but remember to let these lovely creatures continue to hunt naturally for their meals so they can continue to amaze us all!
Bottlenose dolphins are very social and usually live in pods of up to 12 members. They use noises like clicks, squeaks, whistles, and body language to communicate with one another. Every dolphin has a signature whistle that distinguishes them from others.
The Coastal Discovery Museum and several marina and tour operators offer dolphin-watching cruises. Don't forget to pack your camera!
4. SADDLE UP!
There are plenty of fun ways to take in the great outdoors and spot animals in their natural habitats. Lawton Stables offers guided horseback trail rides through the Sea Pines Forest Preserve. Or, consider a hayride or walking tour.
Since 1970, the Sea Pines Forest Preserve has been a protected area for wildlife habitat and outdoor exploration. Don't miss the 4,000-year-old Indian Shell Ring, the Warner W. Plahs Wildflower Field, and the boardwalk through Vanishing Swamp.
5. OH DEER
Did you know that Hilton Head Island is home to its very own subspecies of white-tailed deer? Odocoileus virginianus hiltonensis — better known as Hilton Head white-tailed deer —  are indigenous to our island, and we love to share a fact or two about them whenever the opportunity presents itself. For example, these white-tailed deer typically breed in October and November, and their babies are usually born in May. They're also a crepuscular creature, meaning they usually emerge at dawn and dusk. Waiting until these times may suggest that these deer are shy, but that's not entirely true. While we always recommend keeping your distance from all wildlife here on Hilton Head Island (they are wild, after all), it's not uncommon to see these deer out and about. The best spot to catch a glimpse of the deer population is at Lawton Stables on Sea Pines Forest Preserve.
What other animals can be found on Hilton Head Island? Bobcats (though elusive), otters, and even a few wild boars reside on the island. Be sure to keep your eyes peeled for all our wildlife when you visit Hilton Head Island! Start planning your getaway today. 
More Trending Stories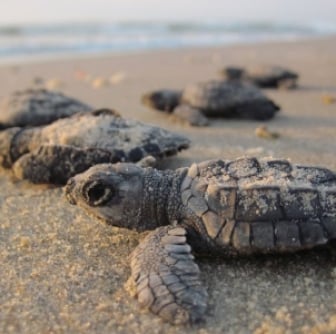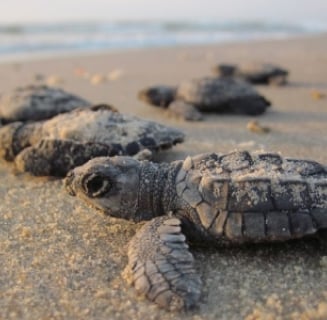 5 Fascinating Facts About Sea Turtles on Hilton Head Island
With its sun-kissed beaches, vibrant coastal landscapes, and a commitment to conservation, Hilton Head Island is a paradise teeming with extraordinary...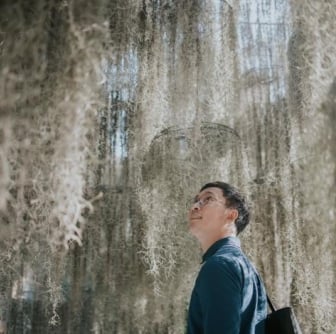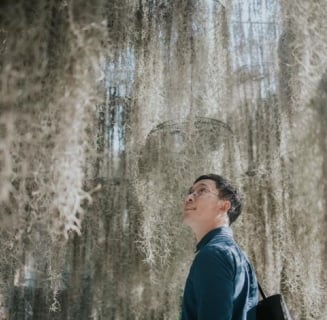 Staying Mindful of Our Impact: Sustainable Practices on Hilton Head Island
Did you know Hilton Head Island was America's first eco-planned community? That our commitment to developing tree cover has been continuously...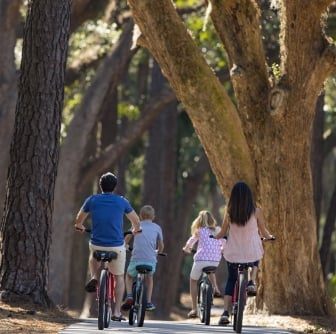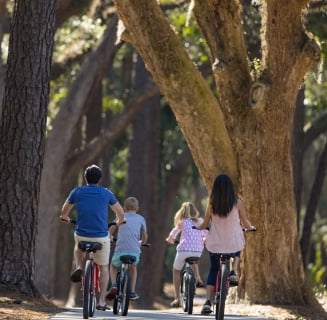 Hilton Head Island Recognized as One of the 'Best Bicycling Communities' in the United States!
Hilton Head Island has been recognized as one of the top 25 bicycle-friendly communities in the United States and one of 39 to achieve "Gold-Level"...