The Birdwatcher's Guide to Hilton Head Island
By Hilton Head Insider
Sandy coastlines, lush green forests, and protected wetlands make Hilton Head Island a welcoming environment for birds of all types and sizes. From delicate sandpipers to majestic osprey and bald eagles, plenty of feathered friends make their home here in the Lowcountry. If you'd like to catch a glimpse, you're in luck! Grab your binoculars and get ready to discover the birds of Hilton Head Island.
BIRDS OF A FEATHER
According to the Audubon Society, there are nearly 200 species of birds making their homes in Hilton Head Island's lakes, waterways, and coastline. Over the past decade, more than 350 species of birds have been spotted on the Island. Keep your eyes open, and you're likely to spot birds such as the snowy egret, large blue heron, osprey, and white ibis. 
HILTON HEAD ISLAND'S BEST BIRDING SPOTS
If you head out for a stroll along the beaches or waterways of Hilton Head Island, you're likely to spot at least a few bird species–or hear their songs–along the way. But if you're more serious about birding, 
AUDUBON NEWHALL PRESERVE
Located off Palmetto Bay Road, Audubon Newhall Preserve is free of charge to visit, although donations are welcome. This 50-acre protected preserve was created by the founders of Sea Pines Resort in 1976 in honor of conservationalist Caroline "Beany" Newhall. Today, visitors can sign up for guided walks during the spring and fall months, or simply explore the trails on your own. You're likely to see brown-headed nuthatch, red-shouldered hawk, red-bellied woodpecker, and warblers. 
HONEY HORN AND THE COASTAL DISCOVERY MUSEUM
The historic Honey Horn Plantation consists of 68 acres of saltmarshes, grassy areas, and forests, complete with stately mossy oaks. As you stroll along the boardwalks, spotting scopes will indicate common nesting areas for birds such as ibis, stork, osprey, kingfisher, bluebird, and hawk. Children's programs, a butterfly house, and a camelia garden round out the facilities at Honey Horn. Guided walking tours are available, and the paths are wheelchair-accessible. 
FISH HAUL CREEK PARK AND MITCHELVILLE FREEDOM PARK
No matter what time of year you're planning to visit Hilton Head Island, a walk through Fish Haul Creek Park and Mitchelville Freedom Park will almost guarantee bird sightings, in particular shorebirds. For optimal shorebird viewing, visit two hours before high tide, or two hours after high tide. Be sure not to disturb the shorebirds–you might want to bring a scope so you can view them from a safe distance. Plovers and sandpipers love to congregate on the sandy dunes. Don't forget to check out the informational kiosks along the trails to learn more about the local sights. 
PINCKNEY ISLAND NATIONAL WILDLIFE REFUGE
A birdwatching trip to the Lowcountry isn't complete without exploring Pinckney Island National Wildlife Refuge. There are more than 14 miles of trails for hiking, biking, and soaking up the sights and sounds of nature. You're likely to spot different species of duck, heron, egret, hawk, woodpecker, warbler, hummingbirds, sandpipers, and many other birds, not to mention other animals such as white-tailed deer. Dogs are not allowed in this protected area. Kiosks and trail maps help visitors navigate through the refuge. 
WHAT SHOULD I PACK FOR A BIRDWATCHING TRIP?
Binoculars are a must for checking out birds from a safe distance. You might want to invest in a guidebook that identifies common bird species you're likely to see, although many trails have helpful kiosks to help you tell your hawks from your herons. Bring insect repellent and sunscreen to protect your skin, wear comfortable shoes, and pack a bottle of water and a snack to keep you fueled up as you explore. Some birdwatchers like to bring along a notebook to jot down any interesting species they spot. 
OTHER OUTDOOR ACTIVITIES ON HILTON HEAD ISLAND
There are plenty of ways to experience the great outdoors on Hilton Head Island. A leisurely bike ride, a challenging hike, a kayaking adventure...on land or on water, there's no shortage of fresh-air fun to be had! 
More Trending Stories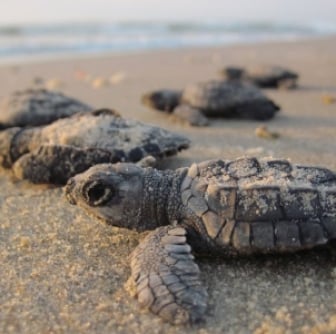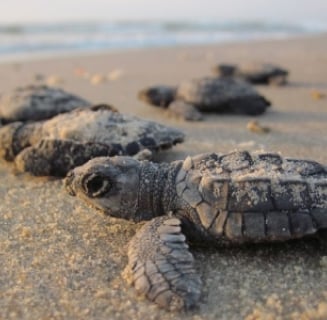 5 Fascinating Facts About Sea Turtles on Hilton Head Island
With its sun-kissed beaches, vibrant coastal landscapes, and a commitment to conservation, Hilton Head Island is a paradise teeming with extraordinary...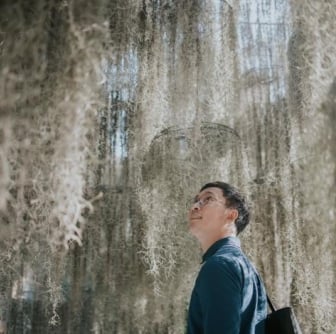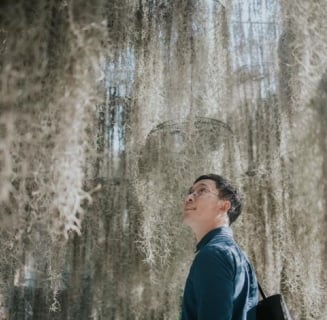 Staying Mindful of Our Impact: Sustainable Practices on Hilton Head Island
Did you know Hilton Head Island was America's first eco-planned community? That our commitment to developing tree cover has been continuously...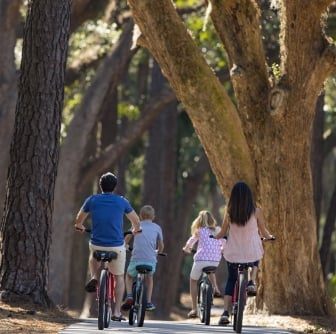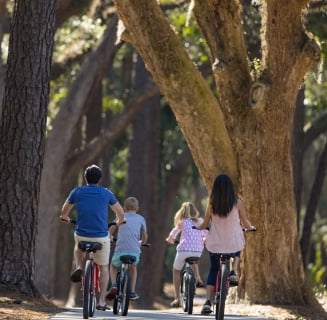 Hilton Head Island Recognized as One of the 'Best Bicycling Communities' in the United States!
Hilton Head Island has been recognized as one of the top 25 bicycle-friendly communities in the United States and one of 39 to achieve "Gold-Level"...