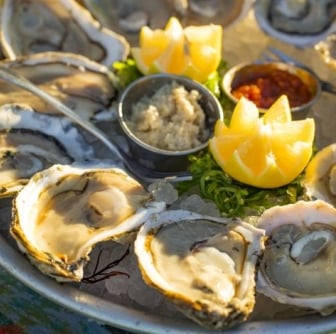 Top 7 Must-Try Foods on Hilton Head Island
By Hilton Head Insider
Oysters on the half shell to start. A bucket of fresh peel-and-eat shrimp straight from the Atlantic to follow. Peach cobbler right out of the oven for dessert. It goes without saying, we love food here in the Lowcountry. In fact, the only thing we love more is sharing our favorite meals with you. That's why, today, we're serving up a taste of the Island. Here are seven of our must-try favorites, including some deliciously easy recipes to try at home.
Fried, grilled, baked, or raw on the half shell. Any way you want to prepare them, oysters will always be one of our favorite local delicacies and a Hilton Head Island staple. (This should probably come as no surprise, since we've been farming, distributing, and serving up oysters on the Island for more than 100 years.)
 
If you need a few tips on what to look for in a great oyster, wine-pairing options, and more mollusk minutiae, check out our infographic How to Enjoy a Shell-icious Raw Oyster. 
 
2. ATLANTIC BLUE CRAB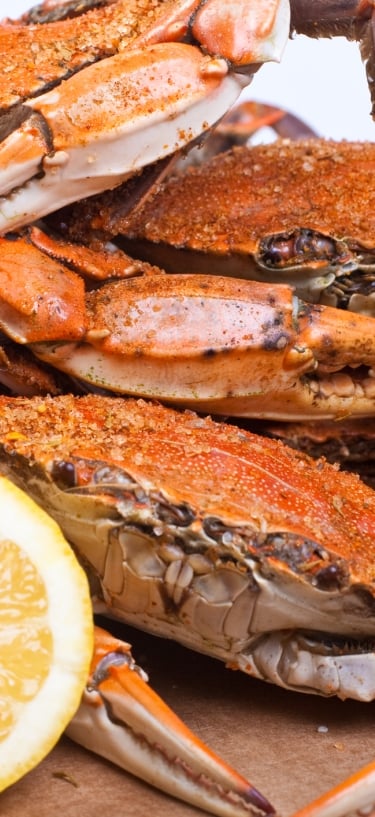 Another must-try is Atlantic blue crab. Found along Hilton Head Island's salt marshes and tidal creeks, these delicacies are renowned for their tender meat and sweet, delicate flavor. With their bright blue claws and olive-green shell, it's easy to recognize blue crabs—and even easier to cook them.
Simply get a big pot and steam the crabs in a couple inches of boiling water for about 20 minutes. You can also use a mix of water and beer or vinegar, plus some Old Bay for seasoning. Just make sure you keep the lid on the pot during the steaming process. When thoroughly cooked, the crabs' shells will be bright orange in color.

Looking to elevate your crab recipe game? Try this recipe for She Crab Soup courtesy of The Crazy Crab Harbour Town. Want to learn more about Blue Crab? The Coastal Discovery Museum offers a Blue Crab Discovery experience.

3. SHRIMP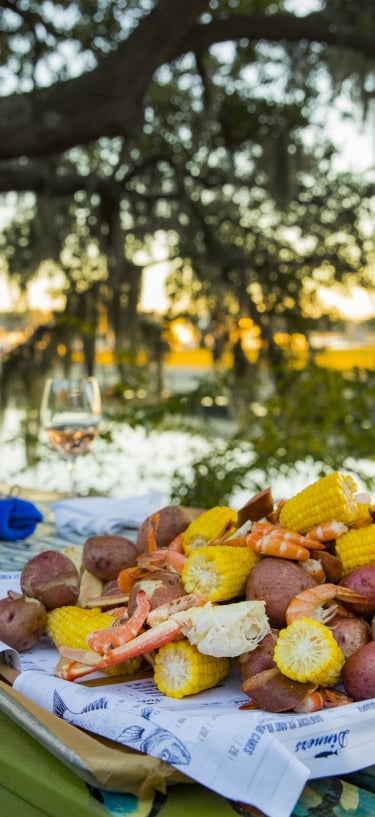 A mainstay of South Carolina food culture, shrimp can be found on almost every Hilton Head Island menu. Even though locals can haul up to 2,000,000 pounds of these scrumptious shellfish each year, sustainable initiatives and practices keep our pristine coastal environment protected from overfishing.
Of course, no trip to the Island is complete without a plate of shrimp and grits or a Lowcountry Boil, where the crustacean is king (and corn and sausage are merely supporting players).

4. GUMBO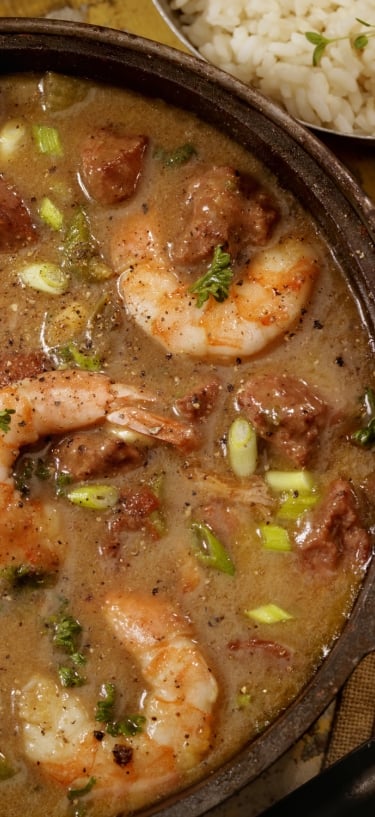 Gumbo is one of the oldest and most beloved dishes in the South, although its exact origins may be a bit difficult to track down. Most agree it combines the ingredients and culinary practices of several cultures — including African, French, Spanish, and German — and that the name "gumbo" derives from the West African word for okra (which makes sense since okra is predominantly used in the recipe as a thickening agent).

Additionally, gumbos consist primarily of a strong stock, meat or seafood, and the "Holy Trinity" of vegetables: onions, celery, and bell peppers. And while shrimp are generally used in these heavily seasoned stews, we thought we'd offer you a different take on a classic Lowcountry dish: chicken and andouille sausage gumbo.

5. CORNBREAD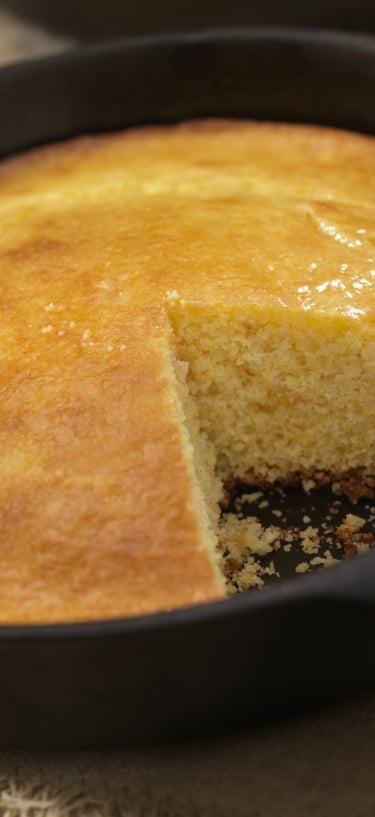 One of the state's most iconic foods, cornbread has been a South Carolina staple since the 1700s. In fact, it was such a part of everyday life that 34 cornbread recipes appeared in The Carolina Housewife — a regional cookbook first published in 1847.
Today, the cornbread controversy continues (at least as far as trying to come to an ingredient consensus). Sugar or no sugar? Egg? Buttermilk? To flour or not to flour? These are just some of the questions up for debate. But any way you slice it, one thing remains the same: Cornbread is darn delicious.

Learn more about the history of cornbread — plus, get a super simple recipe for Southern Skillet Cornbread — here.

6. PEACHES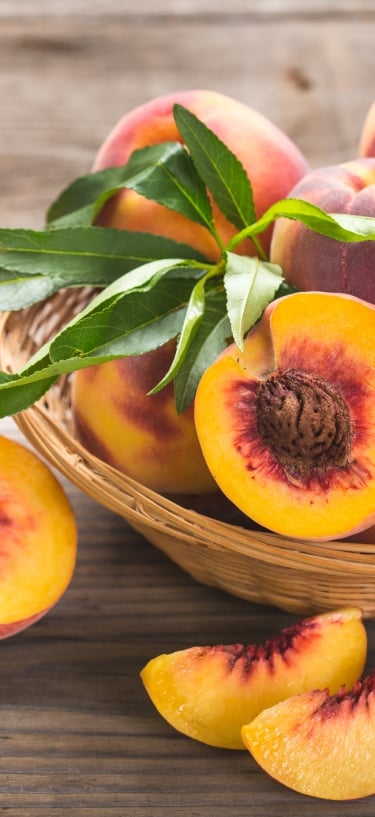 Given that South Carolina is the second largest peach producer in the United States, it should come as no surprise that peaches are pretty popular here. From crumbles and crisps to salads and salsas, peaches bring a bright burst of flavor to dozens of dishes.

Of course, what "the Tastier Peach State" is really known for is peach cobbler. This classic dessert of peaches topped with baked pastry or dough is extremely easy to make — especially with this recipe that turns out a great cobbler every time.
 
7. PECANS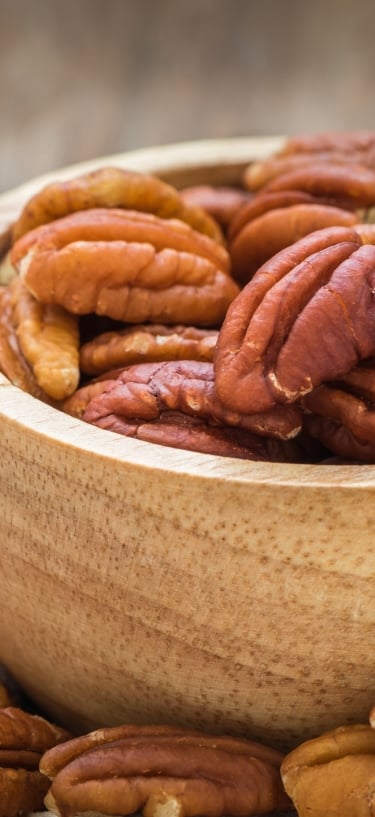 The debate may continue on whether to pronounce it "pee-kans" or "puh-kahns", but at the very least we can confirm: Pecans are a delicious source of nutrients and inspired recipes. Packed with protein and antioxidants, they're beneficial for your heart health and immune system, and can even help reduce your risk of disease and cognitive decline.

From a light, healthy snack to a downright devilish dessert, there are dozens of ways to serve up pecans. (Our favorites include pecan-crusted fish and pecan pie.) But if you're looking for a few more nutty ideas, here are 70 Sweet & Savory Pecan Recipes to consider.
On the hunt for more Lowcountry favorites to try at home? Take a look at our Hilton Head Island recipes for additional ideas and inspiration. And use our free Vacation Planner to help you create the perfect Island getaway, for when the time is right. 
More Trending Stories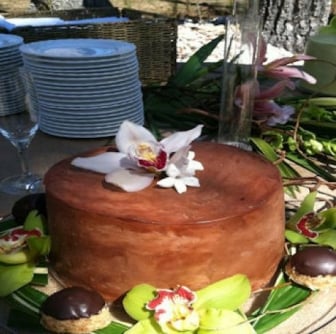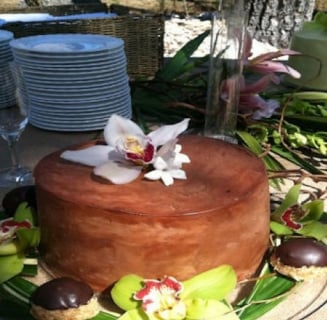 The Cottage – Café, Bakery & Tea Room's Chocolate Lavender Love Cake
Recipe courtesy of The Cottage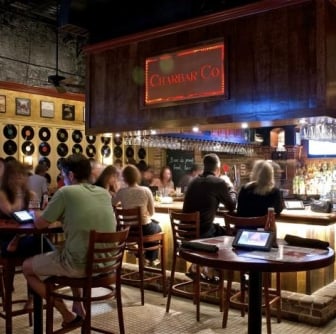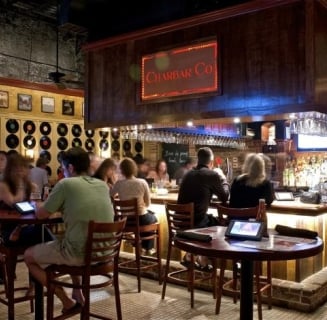 Food Finds and Good Times in Hilton Head Island
If you are in any way familiar with Hilton Head Island, you already realize that restaurants here are so good; they provide reason alone to visit our...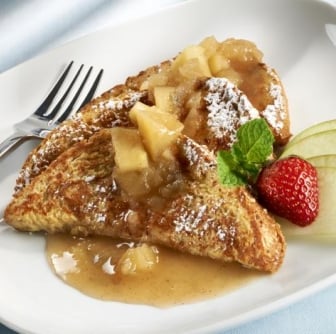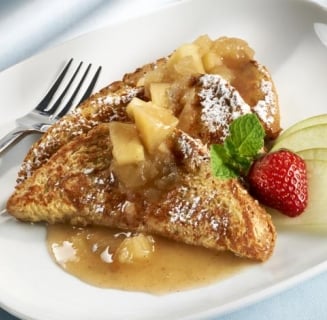 Corner Perk Spiked Caramel Apple French Toast
Recipe courtesy of The Corner Perk Cafe
Basic French Toast
You will need:
sliced Challah bread
1 pint heavy cream
4 eggs
1 tsp cinnamon
...