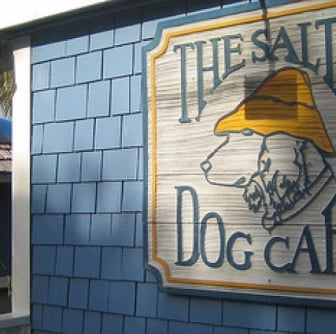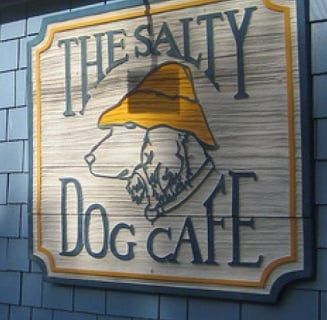 Dining Out, Family Style
By Hilton Head Insider
For new parents, taking your child out to eat for the first time is a milestone. A family dinner at a restaurant can be daunting even for experienced parents. Will your kids like anything on the menu? Will they have a meltdown and disturb other patrons? Will they spill lemonade all over the floor? There's no doubt about it, toddlers don't always make the best dinner companions.
But restaurant eating doesn't have to be off the table for young families.

There are plenty of kid-friendly restaurants on Hilton Head Island and in Bluffton that offer special kids' menus. Even restaurants without traditional kids' food options (think hotdogs or chicken fingers) might have menu items that will appeal to your children. These days, most restaurants include their menus on their websites making it easy to scope out options in advance.

Check out this list of some of the most liked kid-friendly restaurants Hilton Head Island has to offer!
The Salty Dog Café

This is one of the most iconic restaurants on Hilton Head Island and its casual atmosphere is perfect for youngsters. They serve tasty local favorites like shrimp and grits, crab legs, and pimento cheese dip. Even their kids' menu features locally-inspired fare like fish bites and fried shrimp. You'll find The Salty Dog Café at the South Beach Marina in Sea Pines Resort.

The Cottage

In Bluffton, The Cottage is both an award-winning restaurant and a family-friendly establishment. That includes pets, too! Dr. Seuss fans will want to go for Sunday brunch when green eggs and ham are on the menu. If you have a child who loves playing "tea party", taking him or her for afternoon tea at The Cottage is a must. They offer a special Children's Tea menu, as well as Cream Tea, Light Afternoon Tea, and Full Cottage Tea options for adults.
 
Hudson's Seafood House on the Docks

Hudson's Seafood House on the Docks is a great spot for families to enjoy dinner and views of Port Royal Sound. Hudson's offers a kids' menu, and they make delectable desserts too—hot fudge sundaes, peanut butter pie, mud pie, and key lime pie are all on the list. (Don't worry about indulging in a decadent post-dinner treat. There are plenty of ways to stay active on Hilton Head Island!)
 
Hilton Head Diner

Hilton Head Diner wants to make everyone feel like they're at home when they sit down for a meal. They pride themselves on accommodating every style of diner, families included. The kids can enjoy some fried popcorn shrimp while parents can indulge in a dish of their delicious shrimp linguini. Everyone is sure to leave happy after eating at Hilton Head Diner.
 
Carolina Crab Company

At the Carolina Crab Company, all are welcome—even furry friends! Families can enjoy a nice meal on the pet-friendly patio or dine inside the family-friendly restaurant. Some menu favorites are the Melt-All-Over-Your-Face Mac 'n Cheese, or the Little Crabby Legs featured on the kid's menu. Feel like dining al fresco? No worries, they offer a take-out menu as well!
 
Frankie Bones Restaurant & Lounge

Dining at Frankie Bones is like taking the kids back in time, all the way back to the 1960s. It's the perfect place for a family lunch with their care-free style, fresh seafood, and premium pasta dishes. Kids can enjoy an extensive menu that includes Surf and Turf, Filet Mignon, and Four Cheese Ravioli. End the meal off with Grandma Jean's Carrot Cake for the parents and Butterfinger Crunch cake for the little ones.
 
Bluffton Oyster Company

Bluffton Oyster Company is famous for their fresh oysters, clams, mussels, shrimp, soft shell crabs and live blue crabs. The kid's menu sides offer a fun turn on the regular sides, serving up apple sauce and goldfish. Bluffton Oyster Company is the perfect place for parents to enjoy fresh, local, seafood while still accommodating the pallets of the children as well.
 
Marleys Shrimp & Burger "Shack"

This New England style burger shack offers a fun, fast casual environment for the whole family. Not only does it offer a kid's menu, but they also offer a family fun go-to menu! This is a great menu for family sizes from 4-10 people. You can choose from a Bag of Burgers to Fried Shrimp and have enough for the whole family. With a large outdoor patio and kids' games, dining al fresco is the way to go. Wash it all down with one of their frozen lemonades!
 
Hilton Head Ice Cream

To end this list off, the most kid-friendly place one could ask for, ice cream! Scooping ice cream since 1982, Hilton Head Ice Cream was the first micro-creamery in the low country. Choose from over 30 homemade flavors including Lemon Custard, Butterfinger, Cayenne Chocolate, and Cookie Monster. The kids will be sure to leave licking their lips after trying! Now that dessert is over, it's time to decide what to do next on Hilton Head Island!
 
Reilley's Grill & Bar

This Island institution is a definite stop on your kid-friendly culinary tour. Enjoy daily specials for everyone and kids eat free on Tuesday nights (with the purchase of an adult entrée). A family-owned restaurant for over 34 years, Reilley's is known for catering to families and making you feel like you're right at "home" when you walk through the door. Kids can choose from fried shrimp, their famous grilled cheese or go big with steak and fries.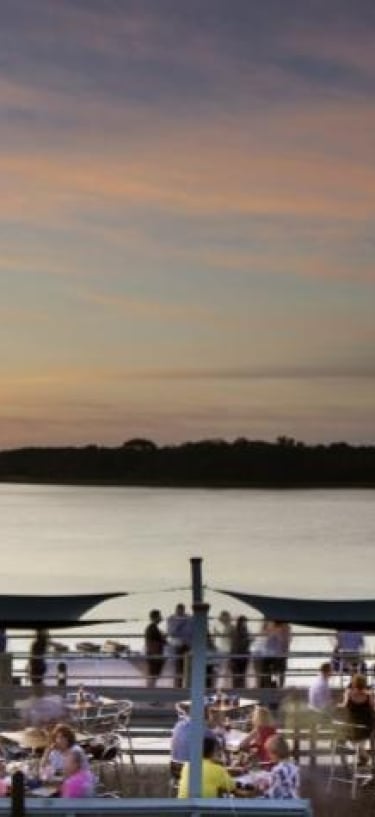 NOW YOU'RE READY FOR FAMILY-FRIENDLY DINING
If you're still unsure whether a restaurant is the right fit for your family, call ahead or check out online reviews. Find out if the restaurant provides high chairs, if they consider the atmosphere to be kid-friendly, and whether they keep any crayons or activity sheets on hand for tiny diners.
Another thing to keep in mind when eating out with little kids that might be the most important tip of all: relax. As parents, you might flinch with every squeal or dropped spoon, but other patrons are too busy enjoying their own delicious meals to notice.
So, go ahead and make those dinner reservations—and while you're at it, plan the rest of your Lowcountry vacation, too. Request your vacation guide today.
More Trending Stories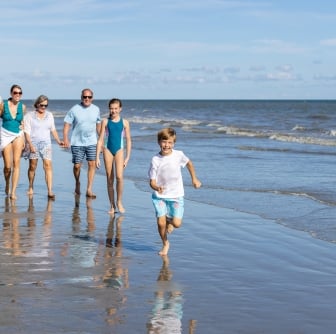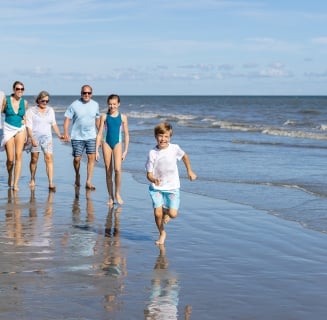 What to Pack on Your Hilton Head Island Vacation
You did it! You planned your vacation to America's Favorite Island®. You've picked your resort, researched the best restaurants, and booked your excur...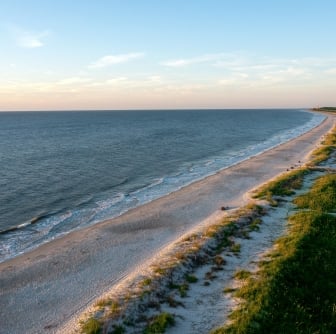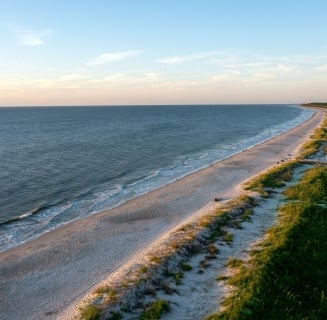 Our Wide Open Space: Hilton Head Island's Beach Is Vast, Hard-Packed, and Lively
Bring flip flops when you go to the beach on Hilton Head Island. The shores are sugar sand firm. Your bare feet may soon grumble, for this seashore is...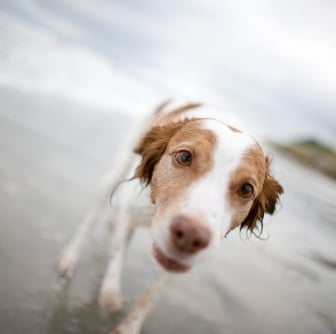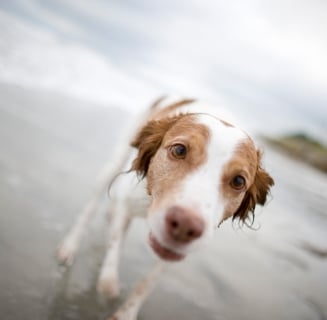 Hilton Head Island Just Named a Top Pet-Friendly Destination by FlipKey
FlipKey, the vacation rental site of TripAdvisor, shared some great news with us – they have just released this year's list of the Top Pet Friendly...