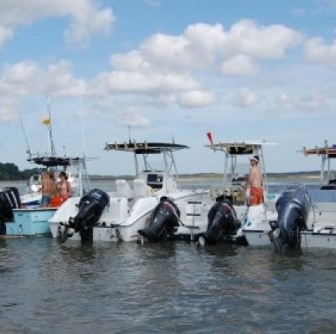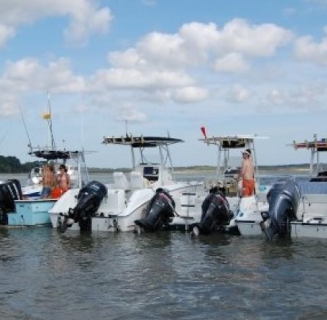 Bring on the Low Tide Fun at Bluffton's May River Sand Bar
By Hilton Head Insider
When in Bluffton do as the locals do. This means:
if you don't catch your seafood yourself you buy it as the Bluffton Oyster Company
if you don't grow your own produce you buy it from the local farmers and vendors at the Thursday afternoon farmers market in Old Town and…
if you have a boat or access to one, on summer weekends when the tide is right you hang out at the May River sand bar
These truisms are just part of living a full life in Bluffton. One of my very favorite quotes regarding the Bluffton's love affair with the May comes from ex-mayor and long-time Bluffton resident Emmett McCracken who said, "it may be as simple as a high spring tide on the river…as seen from a pew in the Church of the Cross on a Sunday morning…one needed little convincing that God has been good to us. One just needed to move the service along so one could get on the river!"
But of course just going boating and fishing on the river is not enough in Bluffton. For those in the know, the place to be is: The Sand Bar. With the receding tide, the May River sand bar appears like a sandy oasis, spreading out larger and larger as the tide falls. For a few hours, twice every day, the sand bar offers up its shores to anyone and everyone who wants to picnic, play volleyball, or let their pups – and kids – run and swim until they drop (or the tide comes in).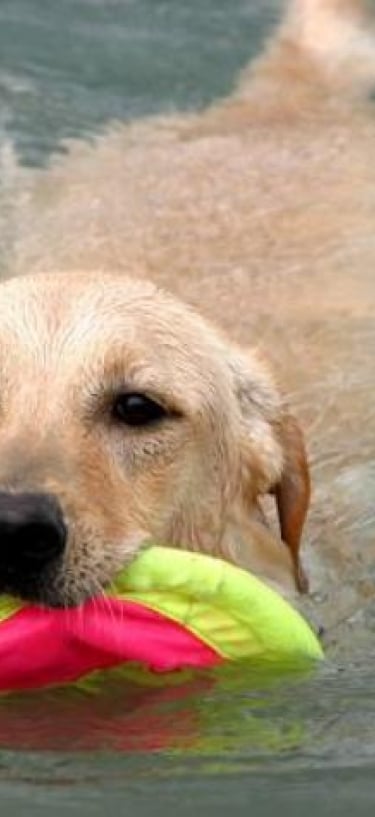 The atmosphere is fun, fun, fun and then some. In the very least the May River sand bar embraces the American spirit of true egalitarianism –everyone is welcome and treated the same. Modes of water transport may vary from yacht to jon boat to kayak but no one lets that get in the way at the sand bar. The only rule is that there are not any rules.
This being the case, I do offer some suggestions that will help make for a successful and safe trip to the May River sand bar:
Check the tide chart to plan your outing…when the tide is high there is no sand bar! Who wants to arrive on a rising tide only to realize what little time you have left to play? On the other hand, low tide lasts for several hours so be prepared for your boat to be 'beached' for some time – not all that bad, right?
Weekends from April through September can be quite busy at the sand bar. Many locals prefer a crisp winter day on the sand bar as much a hot summer afternoon so keep your options open. You could be the only one there on such a day.
Waters are patrolled by SC DNR as well as county and Bluffton police so be sure your water craft is up to snuff as far as safety requirements and designate a person to captain your vessel if adult beverage are being consumed.
There are no bathroom facilities on the sand bar – keep this in mind!
It's a festive atmosphere so it can get loud. You'll hear all genres of music … country, rap, soul, beach music, rock-in-roll. If you're lucky, occasionally local musicians may feel inclined to let loose with some tunes on the sand too.
Bring many of the same items you take to the beach like sunscreen, water, cold drinks, towels, chairs and snacks. Some folks set up grills on the sand bar – don't be surprised to smell the smoky aroma of barbeque pork or burgers grilling.
Playing games lend themselves to meeting even more people – tossing a football, throwing a Frisbee, playing bocce and corn hole are all natural icebreakers that blend in with the party atmosphere.
Bring your dog(s), your kids, your neighbors – everybody is welcome. People from all walks of life gather at the sand bar so come with an open mind and enjoy making new friends.
If the tide is right, stay for a sand bar sunset – quite possibly the prettiest, most spectacular in all the Lowcountry!
While the May River sand bar is not the only sand bar to be found in the coastal waters of South Carolina, it is the only one with its own musical revue! The original musical revue "Sandbar Serenade" was produced and performed by the May River Theatre back in 2011. It paid tribute to the May River sandbar and the Carolina beach music that evoked memories of good times to Blufftonians and beyond.
Looking for transportation options for your day at the sand bar? No worries, we've got you covered:
Island Time Charters, (816) 261-2410
Outside Hilton Head, (843) 686-6996
Dolphin Seafari HHI, (843) 785-2345
More Trending Stories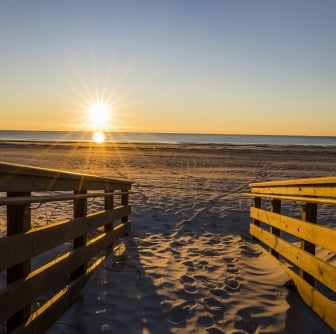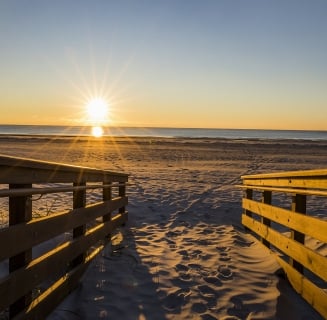 Bluffton's best: a weekend itinerary
Bluffton, South Carolina is known for many things: its southern charm, beautiful views of the May River, history, access to fresh seafood and fine...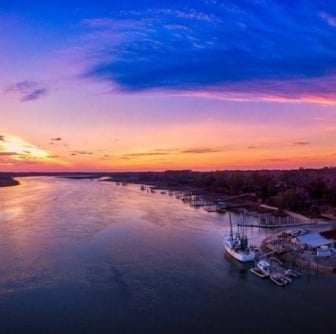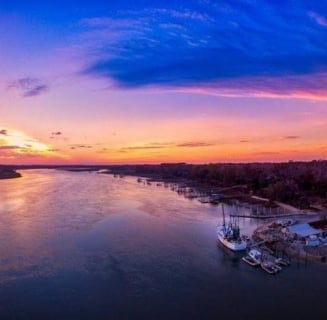 Bluffton is A State of Mind
10 minutes east of Hilton Head Island, nestled on the banks of the May River, you'll find the small Southern town of Bluffton, South Carolina...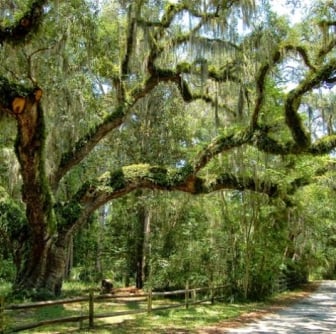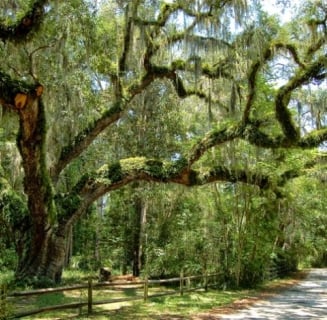 Ten Amazing Things To Do In Bluffton, SC
Little historic "downtown" Bluffton is easy to miss if you're moving too quickly. This charming village resting in its moss draped finery on the the...