Mermaid of Hilton Head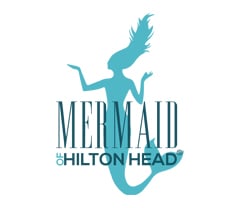 Mermaid of Hilton Head offers Hilton Head boat tours including the award winning Mermaid Encounter Boat Tour, Dolphin Experience Tour, Sunset Cruise, a Halloween tour and the Elf Expedition for the Holiday season.
You can also become a Mermaid with our Turn into a Mermaid Experience & Photoshoot. Everyone dreams of becoming a mermaid and we have turned this dream into a reality and are turning people of all ages into mermaids. 
We also have a retail store located at Tanger 2 Outlets in Bluffton. The business is focused around educating in a fun, exciting and magical way about the ocean. Join us for an adventure of a life time.  
Hours of Operation
Sunday: 11:00am - 7:00pm
Monday: 9:00am - 7:00pm
Tuesday: 9:00am - 7:00pm
Wednesday: 9:00am - 7:00pm
Thursday: 9:00am - 7:00pm
Friday: 9:00am - 7:00pm
Saturday: 11:00am - 7:00pm