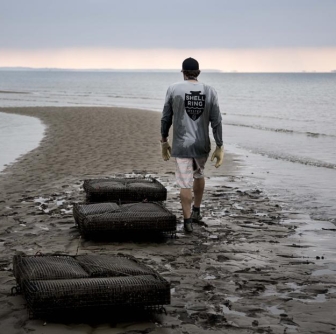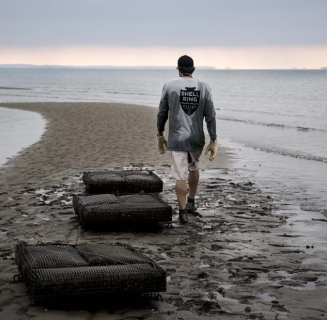 Tasting Tradition with Lowcountry Oyster Stew Recipe
By Becca Edwards
From 1335 A.D. when Green's Shell Enclosure (a four-foot-tall shell ridge that encloses two acres) was built along the banks of Skull Creek, to the1890s until the 1950s when the Hudsons and Toomers operated oyster factories on the Island, Hilton Head has shucked its share of oysters. Much of the Island's landmarks and legacies are built on these briny bivalves, making our Island's history not only interesting but tasty, too.
Hilton Head native Andrew Carmines honors this tradition at his local mainstay restaurant, Hudson's Seafood on the Docks, and has even raised both the cultural and the culinary bar by going the extra bushel, cultivating Hilton Head's first signature oyster, and launching Shell Ring Oyster Company. "In our first year, we harvested 70,000 oysters. Next year we intend to bring that number up to 150,000 to 200,000," said Carmines.
"Our mission is clear," continued Carmines. "While staying true to our Lowcountry roots and providing the finest local single select oysters in the area, Shell Ring Oyster Company is committed to positively impacting our environment and bolstering the commercial seafood industry that might otherwise all but disappear from Hilton Head."
A major ingredient to Carmines' mission statement is consulting his chef, Isaac Jimenez, to create dishes that are scrumptious salutes to the oyster. "Chef [Jimenez] has come up with a new recipe that really celebrates the flavor profile of our single select oysters with a holiday twist. I promise if you make this dish, you're going to love it."
OYSTER STEW RECIPE
Ingredients:
1 lb. fresh oysters
1/2 lb. butter
1 onion
1 fennel
1 shallot
5 stalks of celery
2 Qt. heavy cream
1/2 Tbs. mustard seeds
1/2 Tbs. fennel seeds
1 Tbs. celery salt
1 Tbs. red crushed pepper
1/2 Tbs. dill
1/2 Cup minced garlic
1/4 fresh parsley
salt and pepper to taste
Method:
Small dice onion, fennel, shallot, and celery. In a sauce pot, melt butter on medium heat. Add garlic and cook until golden brown. In the same pot, add all diced vegetables along with the rest of ingredients except heavy cream and oysters. Cook vegetables until onions are translucent and then add heavy cream and oysters. Turn it to high heat and bring to a boil. When it comes to a boil cut the heat off, add parsley and salt and pepper.
Becca Edwards is the eco-wellness blogger for the Hilton Head Chamber and owner of b.e.WELL+b.e.CREATIVE.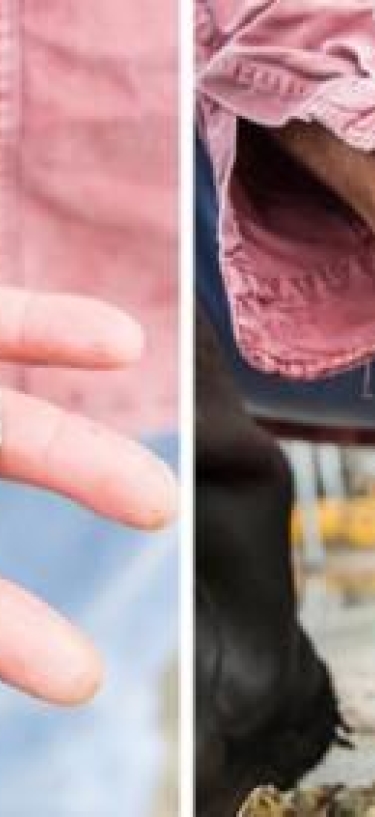 More Trending Stories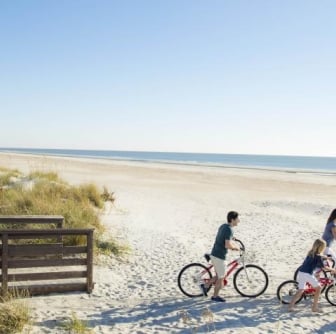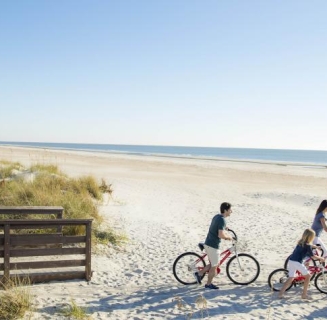 Best Bike Trails on Hilton Head Island
With over 60 miles of leisure pathways winding through lush forests, serene beaches, and historic sites, there is plenty to see and do on America's...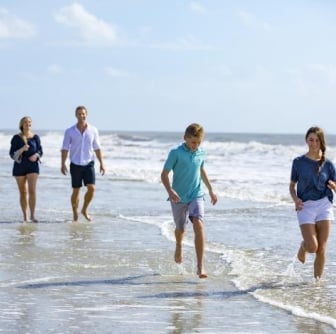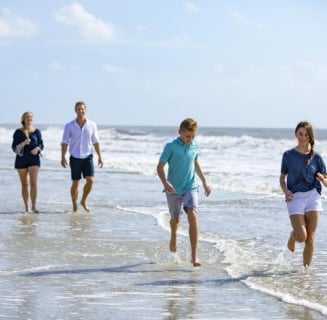 Jogging on the Beach
One of the joys of living near, or visiting, the ocean is being able to easily, and daily, enjoy its assets…the beach, the water, the seafood, and the...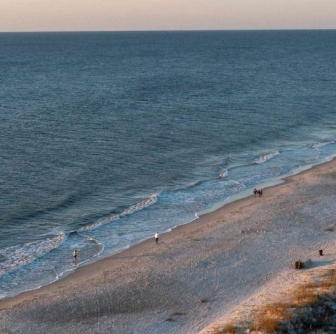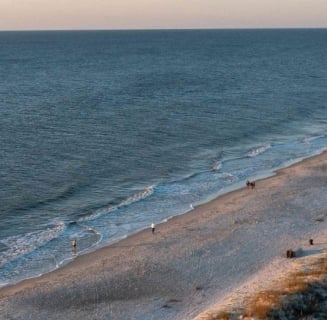 Five Ways to Unplug on Hilton Head Island
Avoid the unplugging anxiety on Hilton Head Island by filling your day with the beautiful scenery characteristic of America's Favorite Island®...