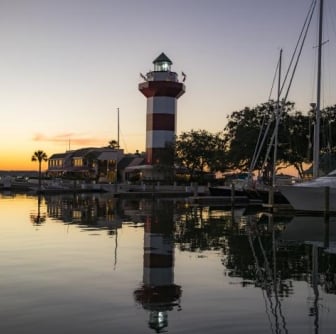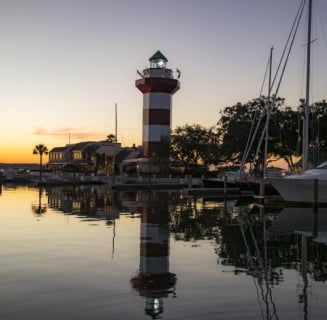 The Real Story About the Harbour Town Lighthouse
By Becca Edwards
To understand the real story behind Hilton Head Island's iconic Harbour Town Lighthouse, we need to travel back in time to 1949 when Charles Fraser's father was part of a timber syndicate that bought two-thirds of the Island. As the story goes, in the summer of 1950 before starting his freshman year at Yale Law School, Fraser worked in his father's island logging camp and fell in love with the area. In fact, so much so that he convinced his father to let him develop what is now Sea Pines.
"He was inspired to create a low key, unpretentious, special community that was respectful of nature," began Jim Chaffin of the highly respected development group Chaffin-Light and one of Sea Pines' first real estate agents. "At the time, only the beach property was considered valuable for developing but Charles wanted a community that was more than just a beach place. He wanted to add value to the entire area."
In addition to being a visionary, Fraser was a scholar and a joyous person—two attributes that built the foundation for the Lighthouse.
"Charles began to think how best to create a gathering spot that would include boating and began studying marina villages across the globe," said Chaffin. "He really wanted a joyful, celebratory destination. When he first put out the rocking chairs around Harbour Town people laughed and asked him what he was doing. He would answer, 'It's a place for people just to sit.' Even now you see people in the rocking chairs reading the paper and enjoying a sense of place."
Fraser also envisioned a landmark. A symbolic beacon attracting people not just to Sea Pines but to the Island. Something that united our Island's past, present and future.
"The first lighthouse on Hilton Head was not the familiar one at Harbour Town, but the one built in 1863 with the help of Union troops," explained Nelle Smith, who was one of the original retailers in Harbour Town and owned Nell's Harbour Shop. Fraser honored that lighthouse not only by creating a new one, but by also moving a pair of lighthouse keepers' houses to Harbour Town in 1969. "They were said to be haunted and from them comes my favorite story—the Blue Lady," said Smith.
Smith also recalls the construction of the Harbour Town Lighthouse. "I remember during the early planning stages of Harbour Town, the children in our neighborhood were all upset that something was going to be built on their favorite oyster gathering place. They used to ride their bikes to that area with crocus sacks, fill up their bags with oysters, and ride home for a family roast."
Chaffin, too has some great stories from that time. "Peter LaMotte was a true snowbird going up and down the waterway. A friend told him to look out for a lighthouse that wasn't quite finished yet. He found it and felt inspired to pull into Harbour Town marina. He wound up buying a property as a second home, went to a cocktail party and Charles went up to him and said, 'Hey, Peter you know what this Island really needs? It needs a hospital.' And that's how Hilton Head Hospital came to be."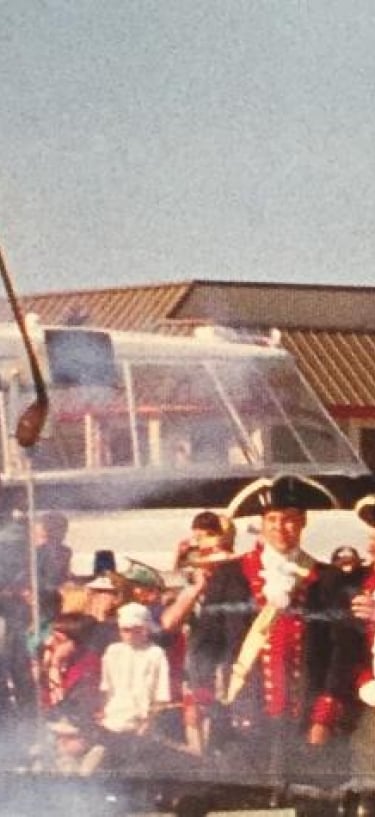 Chaffin also shared his hope that the Lighthouse continues its legacy as an iconic structure in not only Hilton Head but in South Carolina. "The Lighthouse has and should always be a symbol that community pride is a wonderful thing for everyone."
DID YOU KNOW:
Charles Fraser chose the candy stripe design on the exterior because he wanted it to be "fun and memorable."
During construction, when Joe Fraser (Charles' brother) saw the red interior steel girders, he decided that would be the color of the stripes.
The lighthouse has 114 steps and is 90 feet high.
The original logo for Sea Pines was the compass rose but as the Lighthouse gained popularity it became the logo.
As intended by Fraser, the Lighthouse is still a museum full of interesting facts about the area.
Becca Edwards a blogger for the Hilton Head Chamber and owner of b.e.WELL+b.e.CREATIVE.
More Trending Stories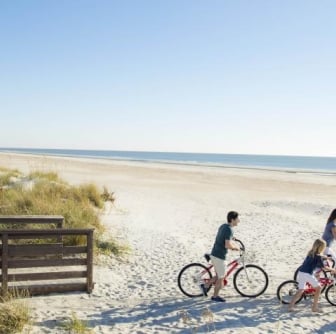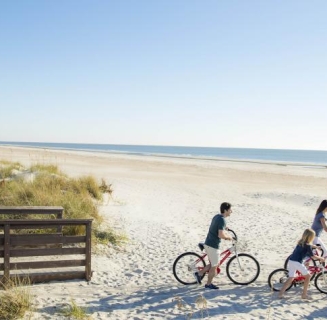 Best Bike Trails on Hilton Head Island
With over 60 miles of leisure pathways winding through lush forests, serene beaches, and historic sites, there is plenty to see and do on America's...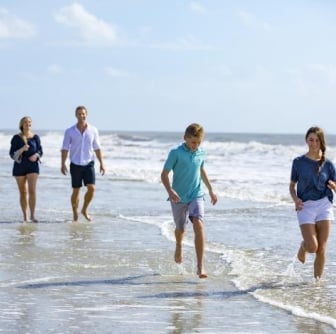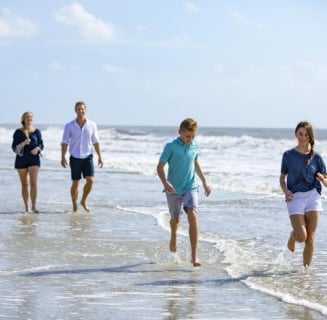 Jogging on the Beach
One of the joys of living near, or visiting, the ocean is being able to easily, and daily, enjoy its assets…the beach, the water, the seafood, and the...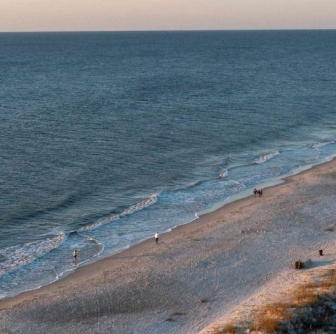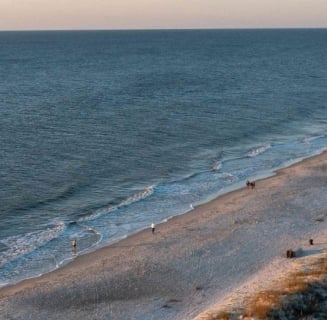 Five Ways to Unplug on Hilton Head Island
Avoid the unplugging anxiety on Hilton Head Island by filling your day with the beautiful scenery characteristic of America's Favorite Island®...