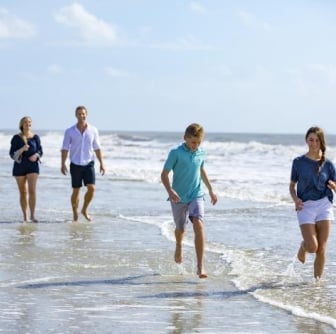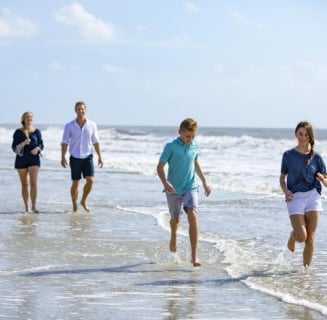 Jogging on the Beach
By Hilton Head Insider
One of the joys of living near, or visiting, the ocean is being able to easily, and daily, enjoy its assets…the beach, the water, the seafood, and the tranquility of the gently rolling surf.  One of the ways that I like to get out and enjoy our great seashore is by jogging in the evenings after work along the beach.
On Hilton Head Island, we have 12 miles of beaches that stretch north and south along the ocean, so you can spend an hour or more, jogging in any direction, and really get in a good workout. The surface quality of the sand is perfect for running – it is hard-packed, fine- to medium grain sand, which is firm enough that you can develop a good stride and not turn your ankles. The sand is also very forgiving on the body – more so than pavement.
My favorite part about running on Hilton Head Island's beaches is the scenery. I love all the colors provided by the natural setting and the pristine quality of our shores. Jogging along you can smell the fresh sea foam and gaze at the clean surf washes onto the light-brown colored sand. Along the dunes, I love watching the sea oats waves in the wind, set against a green tree canopy of live oaks, pines, and palmettos. Then, there are the playful seagulls and sandpipers darting along the waters' edge – I cherish these little guys – and almost like clockwork, I usually catch a glimpse of dolphin swimming close-by in the ocean. To top off this scenic experience is the beautiful Carolina blue sky, signature of South Carolina, which combined with the other natural beauty, can soothe any mind from its daily concerns and pressures.
To get in a good jog on the Island's beach, one has to plan a little and think about the tides – Hilton Head Island's tides rise and fall approximately seven to eight feet every six hours. At high tide, the surf can rush all the way into the dune line, thus leaving little to no dry, hard-packed sand for a run – unless of course you are willing to either plow through soft sand or drench your shoes and socks in the surf! Also, if you are going to run consistently during your stay, keep in mind that the tide advances one hour ahead each day. Thus, checking a tide chart, like the one provided on the Salty Dog's website, is a good way to be prepared.
Jogging on Hilton Head Island can be a year-round activity, but the temperature and time of day for a run is worth consideration. The average year round temperature on Hilton Head Island is 71 degrees, but that varies seasonally, ranging from lows in the 20s during mid-winter, to highs in the mid- to upper 90s in the peak of summer (July, August). Humidity also can cause the air temperatures to seem chillier, or hotter, than expected.
My personal advice for preparing for the weather is to wear the right clothing (breathable fabrics, visor, sunglasses, sunscreen, light jacket or tights when chilly), and during the summer months, to avoid running on the beach from noon to 2 P.M. At this time of day, the sun is at its peak, and a jog on the beach can be very, very hot, which may cause a potential heat stroke if you aren't careful. Make sure to have water handy, either in a jogging belt, or have a supply ready when finished, such as back at your hotel room, villa, or in your car. Alternatively, I would recommend early morning or later evening runs during the summer when you can catch a beautiful sunrise/sunset, adding to the enjoyment and helping you feel refreshed and revived. Happy jogging everyone!
More Trending Stories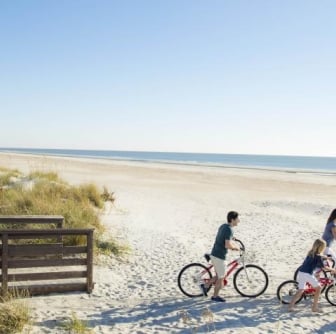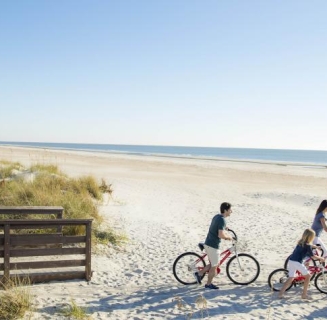 Best Bike Trails on Hilton Head Island
With over 60 miles of leisure pathways winding through lush forests, serene beaches, and historic sites, there is plenty to see and do on America's...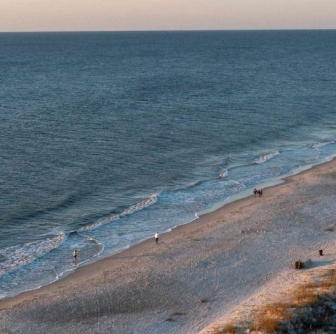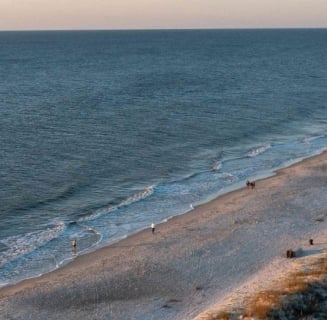 Five Ways to Unplug on Hilton Head Island
Avoid the unplugging anxiety on Hilton Head Island by filling your day with the beautiful scenery characteristic of America's Favorite Island®...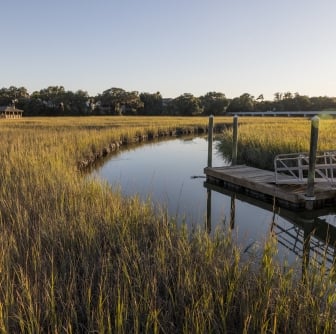 Staying Mindful of our Impact: Sustainable Practices on Hilton Head Island
Did you know Hilton Head Island was America's first eco-planned community? That our commitment to developing tree cover has been continuously...