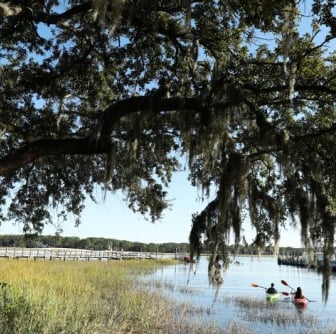 Hilton Head Island's Most Special and Secret Spots
By Becca Edwards
It's no secret, Hilton Head hosts some magical spots. Having grown up on the Island and having married an adventurous local, I believe collectively my husband Lee and I have traversed every square inch of this beautiful island.
It's also no secret that life can get in the way of enjoying simple pleasures and often the best (and most neglected) ones are in your relative back yard. When it came to writing this post, I was reminded of this and I realized that since moving back to the area in 2006 I have not truly introduced my three daughters—Ransom (8), Ruth Love (6) and Camellia (4)—to some of the Island's best spots.  Sure, we frequent scenic staples like the Sea Pines beach club and Daufuskie, but with school, practices and play dates, sightseeing often takes a backseat. To rectify the situation, I decided its was time to take advantage of the summer schedule (or lack there of). With an explorer's heart, we spent a weekend visiting Hilton Head's most special and secret spots.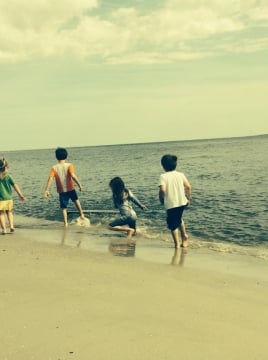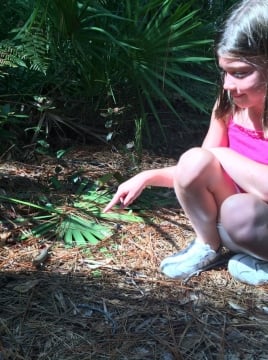 AUDUBON NEWHALL PRESERVE
About twice a year we come here to have a picnic by the lake, but we have never hiked its trails until late—which is something we have vowed to change since we had so much fun hiking the North Woods trail. Traveling south over the Cross Island, the Audubon Newhall Preserve is just after the first Palmetto Bay Road light on the right. You would think with the hustle and bustle only a short distance away, this little natural respite would not be as serene as it is, and in truth that is part of its allure. Other highlights include:
Several well marked plants for nature lovers
An excellent trail guide with interesting information
Well maintained, easy, short-distance trails that are perfect for children
A pocosin (Indian word for "bog")
Ample picnic spots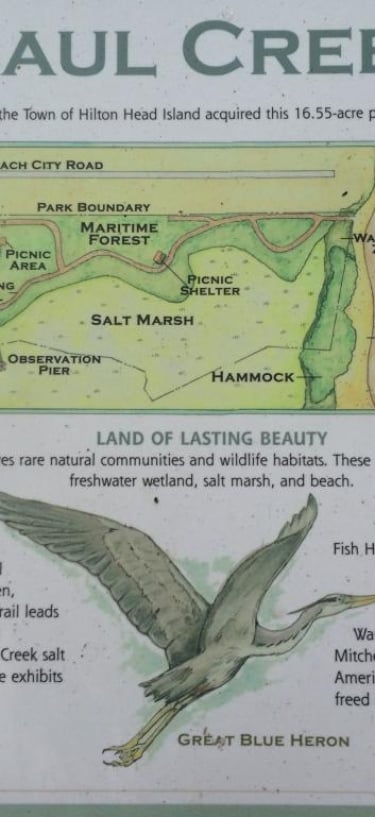 FISH HAUL CREEK PARK
Located near Beach City Road, Fish Haul Creek Park will be the future site of Mitchelville Freedom Park. This historic landmark location not only takes you back into time to the first self-governed freedmen's town in America, but it also transports you to a bird-watcher's/plant-lover's paradise. Walk along the trail toward the water and you will find a deserted beach with driftwood benches made by mother nature herself, unobstructed views of multiple islands and waterways and a playground for peace and quiet. Other highlights include:
An observation deck
Outdoor showers
Picnic pavilion
Restrooms
BURKES BEACH FOLLY
Burkes Beach is not necessarily a secret, but its folly is secretly one of my favorite places on the Island. It has that old southern beach feel that can inspire anyone to make a day out of doing nothing. The kids can play in the shallow water while you enjoy beach yoga, a good book or a light bite. Other highlights include:
Lifeguards
Ample parking
Great surfing
TREE BEACH ON DAUFUSKIE
Ok, probably this is going to be one of those rare times my husband gives a thumbs down to me writing a blog—mainly because I saved the best for last and I'm going to divulge the best kept secret in the area. Only accessible by boat, this  little niche of Zen-ness is hands down my favorite place to go. Here's why: Daufuskie is remote. This place is desolate. To truly enjoy Tree Beach:
Either paddle board, kayak or boat there
Plan to stay for several hours and pack a cooler with your favorite snacks and beverages
Take advantage of the fact that you have an entire beach to yourself and bring a bocci set or art supplies for a plein air art session
Make sure to take photos (mental or digital) of all the dolphins frolicking offshore
Other nearby off the beaten track spots include:
Pinckney Island
Hunting Island
The Old Sheldon Church
Paige Island
The Angel Oak
More Trending Stories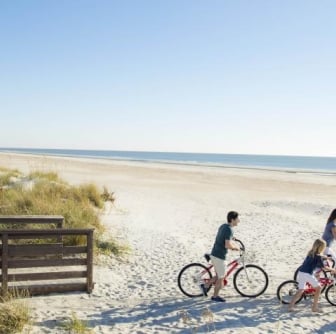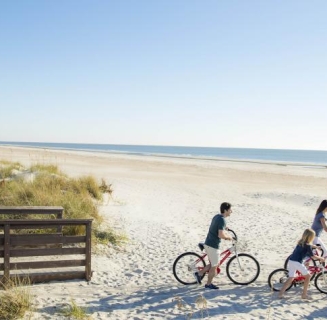 Best Bike Trails on Hilton Head Island
With over 60 miles of leisure pathways winding through lush forests, serene beaches, and historic sites, there is plenty to see and do on America's...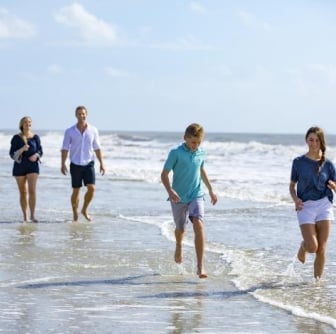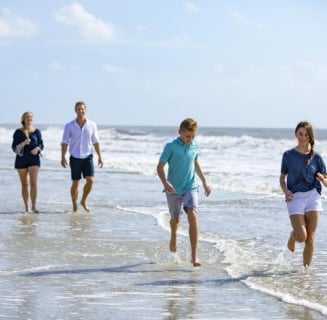 Jogging on the Beach
One of the joys of living near, or visiting, the ocean is being able to easily, and daily, enjoy its assets…the beach, the water, the seafood, and the...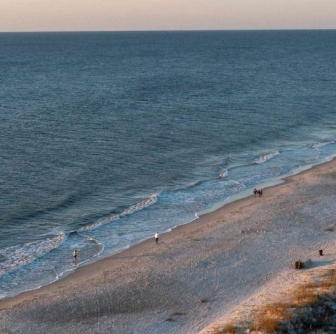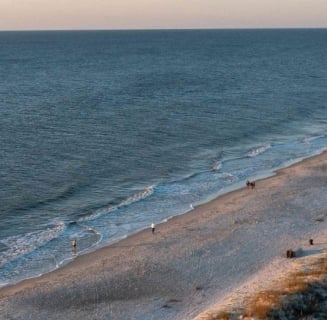 Five Ways to Unplug on Hilton Head Island
Avoid the unplugging anxiety on Hilton Head Island by filling your day with the beautiful scenery characteristic of America's Favorite Island®...