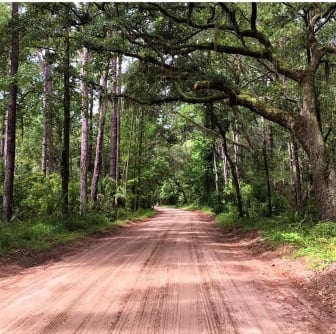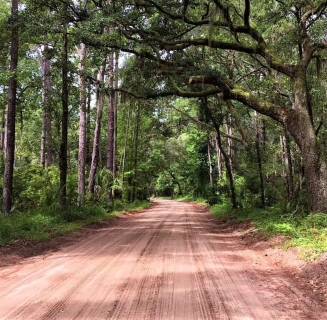 Getting in Touch with Nature on Daufuskie Island
By Becca Edwards
Want to get unplugged, relax, and reconnect with nature? Of course you do. We all do. So, let's close our eyes and try this:
Imagine the rhythmic sound of a boat's bumper gently rapping against an old wooden dock or the squawk of a seafaring bird.
Inhale South Carolina's coastal air and let the briny scent of a low tide and exposed oyster beds overtake your olfactory.
Feel the heat as your feet walk on mid-afternoon sand in the summer.
Boil some local shrimp to a pretty pink and then taste a spectrum of flavors from sweet to salty.
Envision the infusion of color as an electric sun melts down into the horizon.
Chances are, you feel pretty chill right now after engaging all five of your senses. And, chances are if you have ever been to Daufuskie Island—a charming, historic and well-celebrated island only accessible by ferry or boat in South Carolina—you probably just returned there in your mind. Because, just like an island is completely surrounded by water, Daufuskie is completely surrounded by down-to-earth folk and its natural inhabitants—from the ever-busy fiddler crab, to the endangered and prehistoric-looking wood stork, to the lithe white-tailed deer.
To educate people more about the Lowcountry, and perhaps to immerse people in the relaxation exercise you attempted earlier in this blog, "The Daufuskie Island Conservancy and the Haig Point Naturalist Programs have partnered together to provide educational programs on the Lowcountry environment," said Yvonne Clemons, coordinator for the Haig Point Naturalist Program.
According to Clemons, the programs are varied, educational and—as most things Daufuskie—sprinkled with some salty humor. "Our programs are really great. Recently, we learned how to live with alligators at 'Gators, Golf Balls, and Golf Carts.' We got to touch an armadillo, an opossum and a snake at 'Animals Only Their Moms Would Love.' We have also learned about 'The Night Sky,' native plants, rookeries, wading birds, butterflies, and dolphins. I have learned something new and interesting at every single program."
When asked why Clemons dedicates her time to the Haig Point Naturalist Programs she explained, "Most of us are transplants to the Lowcountry. I think we need to learn about this unique environment. I do believe in naturalist Baba Dioum's quote, 'In the end, we will protect only what we love. We will love only what we understand. We will understand only what we are taught.'"
When asked why she lives on and lives by the Daufuskie way of life she answered, "Its beautiful and peaceful. I love the sense of community. We have a great mix of people from all over the world and all different types of lifestyles."
To learn more about upcoming educational events on Daufuskie, click here.
More Trending Stories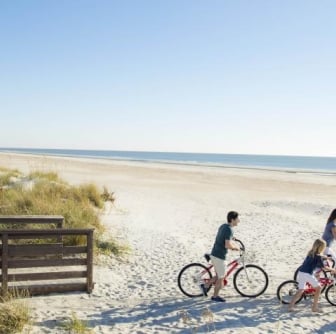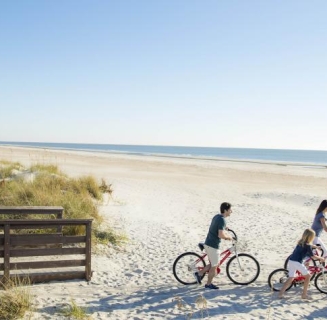 Best Bike Trails on Hilton Head Island
With over 60 miles of leisure pathways winding through lush forests, serene beaches, and historic sites, there is plenty to see and do on America's...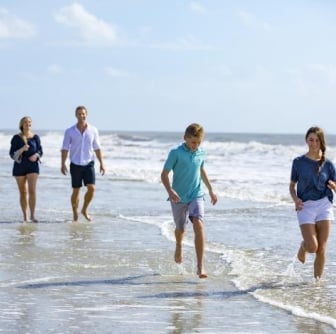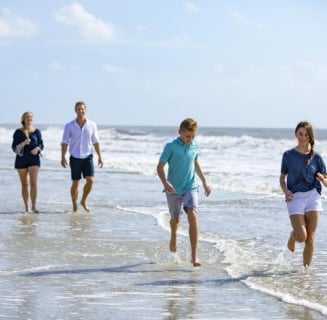 Jogging on the Beach
One of the joys of living near, or visiting, the ocean is being able to easily, and daily, enjoy its assets…the beach, the water, the seafood, and the...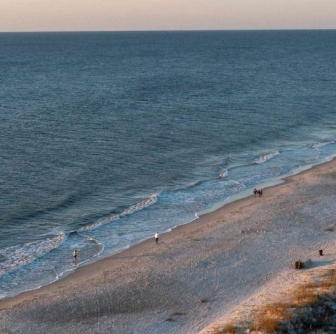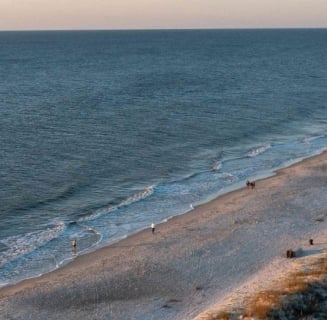 Five Ways to Unplug on Hilton Head Island
Avoid the unplugging anxiety on Hilton Head Island by filling your day with the beautiful scenery characteristic of America's Favorite Island®...