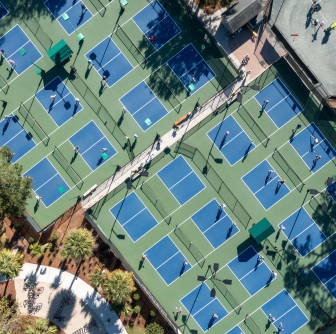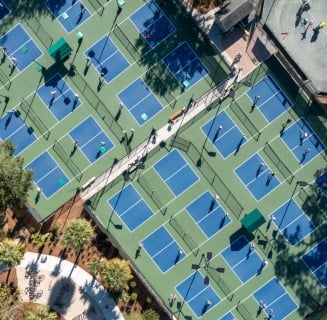 Game, Set, Match: A Hilton Head Island 3-Day Tennis Itinerary
By Hilton Head Insider
When you think of Hilton Head Island, what comes to mind? A lush natural playground along the Atlantic? Some of the country's most picturesque beaches? Indulging in fresh Lowcountry seafood? Championship-level golf courses dotting the coastline? 
These are indeed trademark features of America's Favorite Island®, but for many visitors and locals, Hilton Head Island is synonymous with tennis. In fact, Hilton Head Island boasts over 350 tennis courts in its 12 miles, potentially the most per square mile anywhere on the globe. Here, avid players and enthusiastic beginners will delight in eight of the world's top 100 tennis resorts and camps — all open year-round. 
Over the years, Hilton Head Island has welcomed true tennis heavyweights, including Billie Jean King, Chris Evert, Rod Laver, and many more. Lowcountry courts have also been graced with incredible competition, having hosted many championship tournaments, including World Mixed Doubles and World Championship Tennis. 
Of all the greats who have visited Hilton Head Island, Stan Smith has built a 50-year legacy in the Lowcountry. In 1971, he started as the touring pro for Sea Pines, hired by developer Charles Fraser who wanted to make tennis a part of the resort's amenities. Smith, a two-time major singles champion by 1972, brought immediate interest and notoriety to the area thanks to his raw talent and world-number-one ranking. Fast forward to 2002, Stan Smith, in partnership with another tennis great, BJ Stearns, opened the Smith Stearns Tennis Academy. This world-class tennis institution offers year-round, comprehensive programming for novice students and promising young athletes aimed at honing their talent and helping them reach their full potential. It's a legacy that continues to this day. 

Whether you're just starting to perfect your serve and volley, a seasoned pro looking to take your game to a new level, or searching for some friendly competition, Hilton Head Island has ample world-class facilities, camps, and programs. With many of our partners offering daily drop-in and book-ahead clinics, it's easy to find top-flight instruction. To help you make the most of your next vacation, we've put together a 3-day itinerary for lovers of the game, highlighting some top-rated facilities, so you can get to the heart of our thriving tennis culture.  
Day 1: Get Into the Game Among Legends
It's time to sharpen your serve, perfect your drop shot, and have fun at a range of world-class tennis resorts. On day one, start at the top-ranked Sea Pines Racquet Club, led by USPTA and PTR-certified professionals, who will help take your game to new heights. Featuring 18 clay courts and a wide variety of singles and doubles programs, Sea Pines is a true premier tennis destination. 
Whether you're a resort guest or visiting for the day, you can participate in tennis clinics and programs designed for all skill levels. If you're looking for a way to meet and socialize with other players, join the Sea Pines Resort Round Robin. Or, you can opt for a private or semi-private lesson from a highly qualified Sea Pines Racquet Club staff member. These flexible private and semi-private lessons are ideal for players seeking one-on-one advice on how to raise their game. 
Day 2: Elevate Your Technique at a Top-Tier Facility 
The multi-award-winning Palmetto Dunes Tennis Center is consistently placed among the top tennis resorts in the world and boasts one of the largest pro shops on Hilton Head Island. This impressive compound hosts daily clinics with expert instruction held year-round. Guests and visitors can play on 17 clay courts, with many lit for night sessions. Ranked among the best in the world for programming excellence, Palmetto Dunes provides a variety of daily offerings, including a create-your-own clinic, a fun-fast-fit cardio clinic for any level, Grand Slam and competitive doubles clinics for intermediate to advanced players, and private or semi-private lessons from expert instructors. 
Traveling with the whole family? Palmetto Dunes has plenty of programs for the little ones. Short Shots, for ages 4-5, mixes motor skill development with tons of fun. Players aged 6-8 can join Super Shots to learn more about each stroke while engaging in high-energy activities. And Big Shots is perfect for 9-10-year-olds who are ready to discover basic rallying practices and foundational techniques. No matter what program you choose, your kids will be excited to put their newfound skills into action. 
Day 3: Serve and Volley Among Lowcountry Landscape
With the island's awe-inspiring scenery as your backdrop, head to Port Royal Golf & Racquet Club on day three. This destination is one of the top 25 tennis resorts in the world and was awarded a gold medal from Tennis Resorts Online. Take advantage of a range of all-ages tennis programs led by certified instructors on Har-Tru clay courts. Beginner to intermediate players can enroll in one of many daily and weekly adult programs — including fast-action drills and round robins — or private and semi-private lessons from experienced instructors. Four players or more can even partake in a custom clinic, where the pros will tailor a session to suit your needs. Junior programs are also available, making this another option for the whole family to enjoy. 
Time For Some Rest and Recovery 
Those who love tennis also know recovery is an important part of the game. When it's time to recharge, Hilton Head Island has a wealth of options to help replenish your stamina. 
Hilton Head Island has several spas for those seeking to soothe tired muscles. Spa Soleil, at the heart of Palmetto Dunes, offers a comprehensive spa menu, including restorative massages and luxe beauty treatments so that you can feel refreshed and ready for another day on the court. Hyper wellness facility Restore caters to athletes with a range of cutting-edge services. Take advantage of cryotherapy, infrared sauna facilities, compression therapy, and more to help you recover after a marathon match. 
Looking for ways to stay active off the court? Discover endless outdoor recreation and keep the whole family entertained. Enjoy a laid-back beach day, hike over 60 miles of trails through gorgeous island foliage, or trade your racket for a kayak paddle and explore gentle waters. 

It's easy to see why Hilton Head Island is one of the country's leading tennis destinations. We welcome visitors and locals to fall in love with the game in world-class facilities surrounded by scenic natural beauty. Explore some of our latest offers and start planning your trip to Hilton Head Island today. See you on the court!
More Trending Stories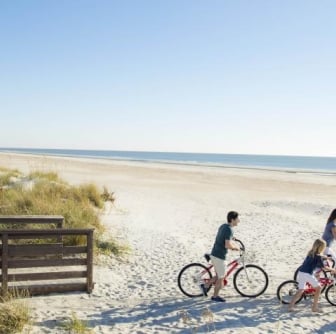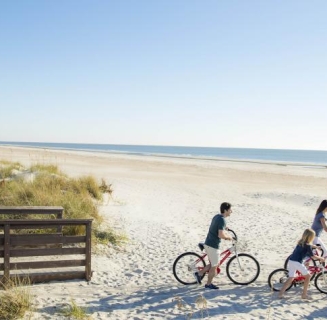 Best Bike Trails on Hilton Head Island
With over 60 miles of leisure pathways winding through lush forests, serene beaches, and historic sites, there is plenty to see and do on America's...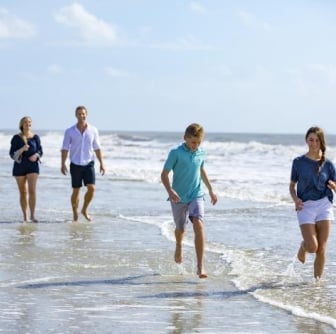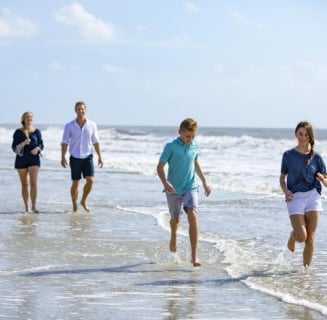 Jogging on the Beach
One of the joys of living near, or visiting, the ocean is being able to easily, and daily, enjoy its assets…the beach, the water, the seafood, and the...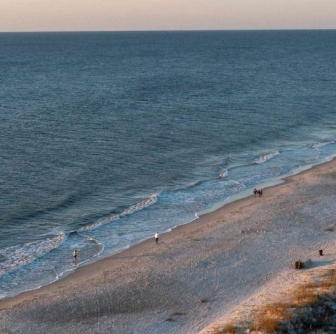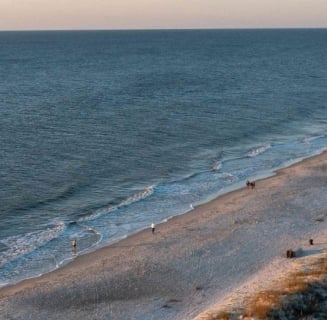 Five Ways to Unplug on Hilton Head Island
Avoid the unplugging anxiety on Hilton Head Island by filling your day with the beautiful scenery characteristic of America's Favorite Island®...