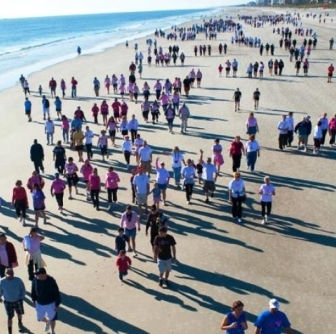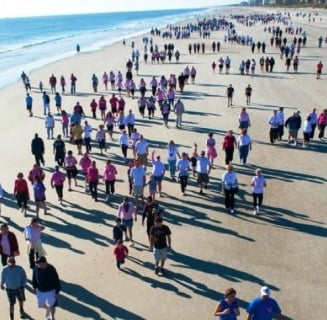 Doing the Loco Motion on Hilton Head Island
By Becca Edwards
"I want people to feel empowered by crossing that finish line," says Laura Morgan with a big smile. Morgan is the founder of Carolina Cups—a 501c3 non-profit public charity dedicated to funding breast cancer education, screening, treatment, and clinical research—and the running shoes behind LoCo Motion—a 3-day charitable walk/run that will cover 10 miles each day from Sept. 30-Oct 2 to join the fight against cancer. Walkers and runner alike will compete ("With themselves, not others," says Morgan) on a course that includes the hard-packed beaches of Hilton Head Island, as well as historic Old Town Bluffton on the banks of the May River. With LoCo Motion, Morgan hopes to achieve 3 specific goals:
Raise awareness and money for breast cancer prevention and treatment."The cure starts with you by eating healthy and following a training schedule."—Morgan
Promote economic development for the Lowcountry. "We expect 60% of the participants will be from out of town. We even have some folks from Canada coming."—Morgan
Get the Lowcountry in motion and experience the high of finishing a race. "The average Joe can do this. We even have a Joe who's wife is a cancer survivor who wants to lose over 100 lbs."—Morgan
Listening to Morgan speak passionately about LoCo Motion, you might think she is a cancer survivor or maybe related to one. But the over 80 hours a week she dedicates/donates to organizing the event, is propelled by her inner athlete. (By the way, Morgan has run in over 110 races.) "We have all been touched by cancer in some way but my drive comes from a desire to help people accomplish goals they might not think they can accomplish," says Morgan. Morgan parallels the daunting task of overcoming cancer to the intimidating quest to finish a race like LoCo Motion. She points out, "It is amazing to be running and have a bald woman hand you water and thank you for your strength. You're like, 'Are you kidding me? Thank you for your inspiration.' What's cool is we are both reaching big goals." Training for LoCo Motion is made easy and accessible to all fitness levels and it is not too late to train or register. (I was so moved by Morgan, I decided to follow her 6-week training program, and though I will be out of town come race time I have encouraged several friends to train with me and compete.)
Visit http://carolinacups.org/.
Click on the LoCo Motion tab and download Training-Schedule-6-week-1.
You can train independently or enjoy free group training sessions every Tuesday evening and Saturday morning by checking the times under the Training subheading.
Get a good pair of running shoes and gear at local retailers like Go Tri Sports, Palmetto Running Company, Sports Addiction, or SportsZone.
Be well, Becca.
More Trending Stories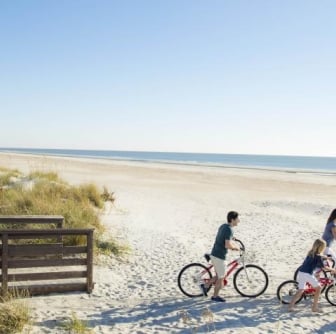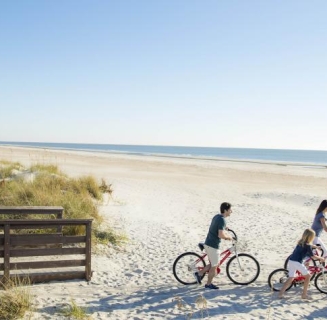 Best Bike Trails on Hilton Head Island
With over 60 miles of leisure pathways winding through lush forests, serene beaches, and historic sites, there is plenty to see and do on America's...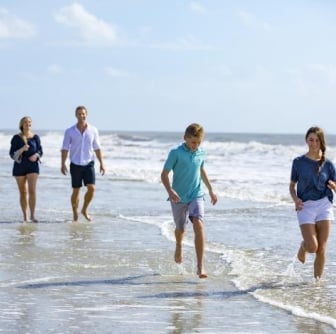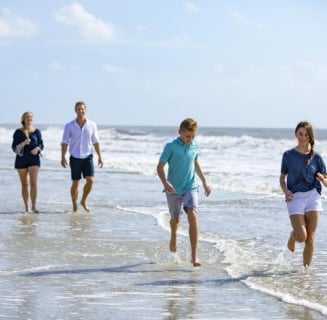 Jogging on the Beach
One of the joys of living near, or visiting, the ocean is being able to easily, and daily, enjoy its assets…the beach, the water, the seafood, and the...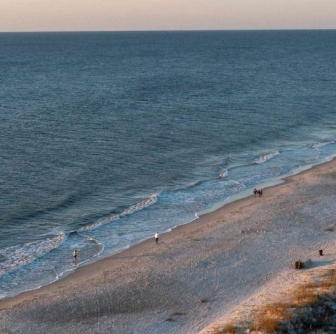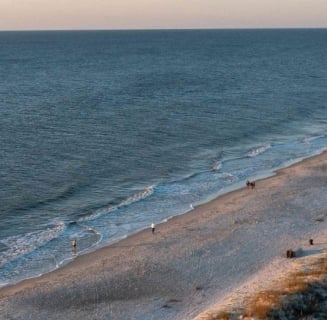 Five Ways to Unplug on Hilton Head Island
Avoid the unplugging anxiety on Hilton Head Island by filling your day with the beautiful scenery characteristic of America's Favorite Island®...