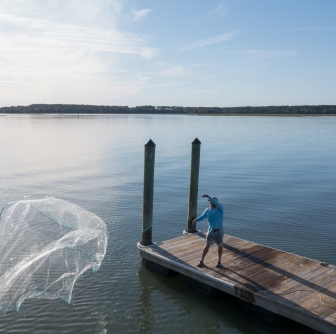 An Art as Old as Hilton Head Island: Cast Net Throwing
By Hilton Head Insider
Fishing is a popular pastime here on Hilton Head Island, and it's easy to see why! There are plenty of ways to reel in your catch of the day here, from joining a boat charter to simply standing on the water's edge with a rod and a whole lot of patience. However, did you know that one of the oldest methods of fishing here in the Lowcountry doesn't involve a reel, a line, or even bait?
Cast net fishing is one of the most basic techniques to catch shrimp or small bait fish as you prepare for a day of fishing on Hilton Head Island. Cast nets have been used for thousands of years, and certainly as long as people have lived on Hilton Head Island. This age-old technique has sustained communities for centuries — reaping the bounties of the sea to support families and livelihoods. There's no doubt about it, cast net fishing is an integral skill for any angler to master, and we're excited to share everything we know about it with you! 
How Does Cast Net Fishing Work? 
Cast nets are nets adorned with weights along their edges. These nets include a lead line that anchors their descent into the water. As the tide goes out, these nets are able to catch shrimp in tidal pools. This efficient and budget-friendly method provides a bountiful supply of live bait wherever aquatic life congregates.
Master Caster: Cast Net Fishing Techniques
The interesting thing about cast net fishing is that there's no one definitive way to do it. In fact, ask any two anglers, and they may tell you two very different ways to make use of a cast net. 
In some parts of the world, cast net fishing is all about intricate hand movements and strategic net tossing. Elsewhere, the focus is on meticulous preparation of the net — ensuring that every fold and loop aligns perfectly — before throwing it in the water. And, of course, some anglers take a classic approach that combines brute force, simplicity, and experience raw power.
We spoke with one local expert, who was more than happy to share his insights into the art of cast net fishing with us. "I use an old-school method in which you hold part of the lead line in your teeth as you get a pendulum going to cast the net. But there are many other methods, including the Cuban and Long Island approaches. I grew up in Saudi Arabia and learned to cast net in the Persian Gulf," he continued. "You would see men standing chest-deep in the waters, casting 40-foot-wide nets. That takes a lot of strength." 
Indeed, it will come as no surprise that beyond its practical purpose, cast net fishing doubles as a rewarding physical and spiritual workout. The rhythmic motions, the connection to the ocean, and the fulfillment of a successful throw all come together to create an experience that — as any angler will tell you — transcends simply fishing. So yes, cast net fishing is a great way to catch live bait, but it's so much more than that. 
Discover this Ancient Art on Hilton Head Island
Much like the ebb and flow of the tides along the shores, cast net fishing on Hilton Head Island persists. An ancient technique and a timeless testament to Hilton Head Island's connection to the sea, you'll no doubt catch anglers of all ages casting their nets when you visit the Lowcountry.
Start planning your visit to America's Favorite Island® today. We look forward to seeing you on the water soon! 
More Trending Stories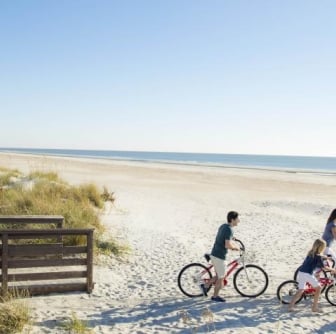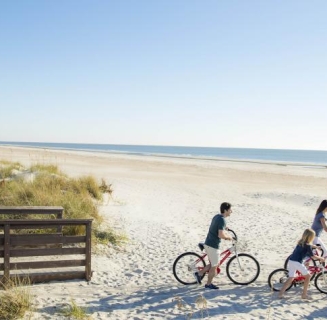 Best Bike Trails on Hilton Head Island
With over 60 miles of leisure pathways winding through lush forests, serene beaches, and historic sites, there is plenty to see and do on America's...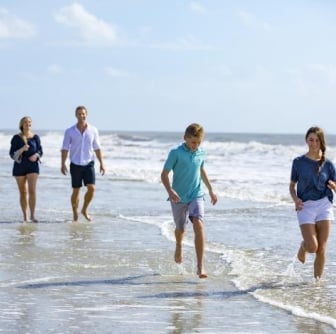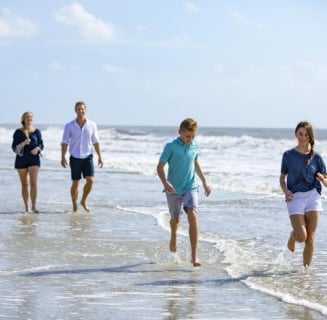 Jogging on the Beach
One of the joys of living near, or visiting, the ocean is being able to easily, and daily, enjoy its assets…the beach, the water, the seafood, and the...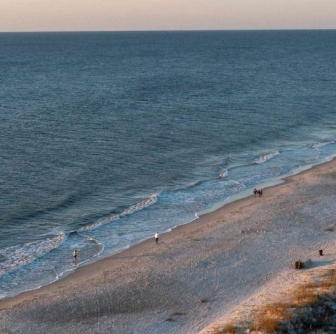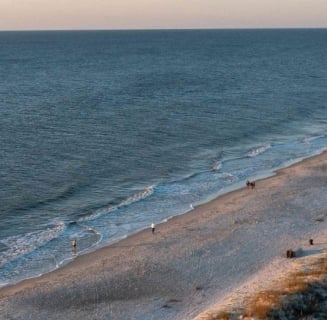 Five Ways to Unplug on Hilton Head Island
Avoid the unplugging anxiety on Hilton Head Island by filling your day with the beautiful scenery characteristic of America's Favorite Island®...