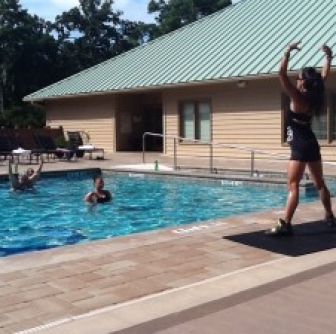 Aqua Zumba at Hilton Head Health
By Becca Edwards
Pool + Zumba = Aqua Zumba, a creative and safe workout led by fitness instructor/guru Alyssa Petro at Hilton Head Health (H3). "Water aerobic sports like Aqua Zumba offer de-conditioned or injured people a non-impact way to get back into shape," said Petro. Petro, who practiced tap and ballet as a youth and has been ballroom dancing since 2001, has always been into dance fitness. In addition to Aqua Zumba, she is also certified in Zumba, Zumba Gold, Zumba Atomic (for kids), Burn at the Barre and Surfset and she is an ACE personal trainer.
Listening to Petro talk about her classes and students you are struck with the fact that she truly enjoys helping people feel good physically and emotionally. "I think it's super important to move. I believe we all need to work on our balance, strength, flexibility and tone in order to be healthy and happy. The worst thing to do when you have an ailment or challenge is to just sit. I want to inspire people to work through things and work their bodies," said Petro, who admits she got certified to teach Aqua Zumba because she loves the movements and wants everyone to have the opportunity to dance and have fun. Mission accomplished. One of Petro's students, Chris Schultz explained, "I think [the pool] is the only place I could do Zumba. It takes the weight off my knees and feet. I feel supported in the water. I will miss this class when I go home on Sunday." Erica Sanner, a H3 employee sampling the class laughed, "Aqua Zumba is different than anything I've ever done. You almost don't even realize you're exercising." LuJuan Rutledge agrees. "Zumba in the water is a lot of fun. It's playful, refreshing and forgiving on my hips. It's only my fourth day [at H3] and already I feel my posture changing."
H3 strives to make wellness accessible to all of its guests. According to Adam Martin, Brand Manger, "We offer over 50 different types of fitness and exercise activities at H3. The dance program has grown tremendously over the last few years. We are now offering Ballet Barre classes, Hip Hop, Jazz, Ballroom, Zumba, Aqua Zumba, Latin, Contemporary and many more. We feel that if guests find something fun, they will be more likely to continue when they return home from H3." Martin encourages you to learn more about H3's fitness program by visiting http://www.hhhealth.com/fitness-classes and welcomes anyone to email him at [email protected] or call 843 785 3286, ext. 107 for more information.
Aqua Zumba Class Breakdown
You will need a bathing suit, towel, and sunscreen. Water bottle and aqua shoes optional. The class is divided into three segments: A warm up, a series of choreographed dances and a cool down. Benefits of Aqua Zumba include (according to the Aqua Zumba certification textbook):
Decreased psychological stress
Decreased insomnia
Increased basal metabolic rate due to increased muscular density
Increased lung capacity
Increased endorphin production
Increased productivity and intellectual capacity
Maintained bone density and elasticity
Ensured protection against stressing the body
Enhanced neuromuscular reactivity
Stabilized blood pressure
Be well, Becca
More Trending Stories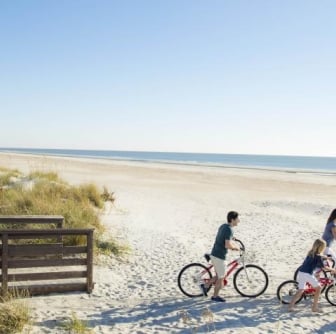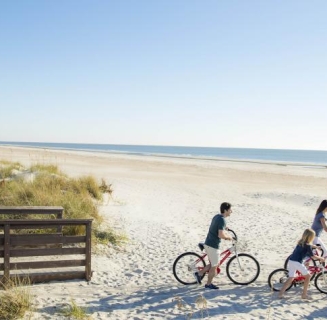 Best Bike Trails on Hilton Head Island
With over 60 miles of leisure pathways winding through lush forests, serene beaches, and historic sites, there is plenty to see and do on America's...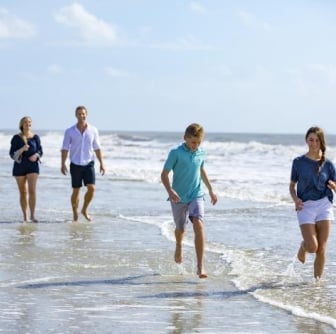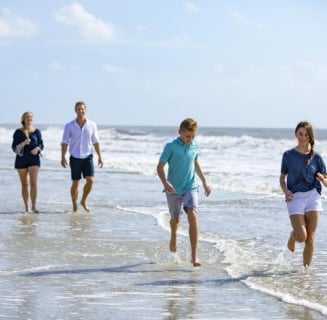 Jogging on the Beach
One of the joys of living near, or visiting, the ocean is being able to easily, and daily, enjoy its assets…the beach, the water, the seafood, and the...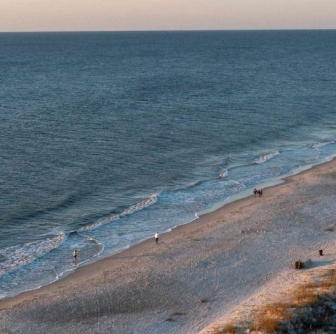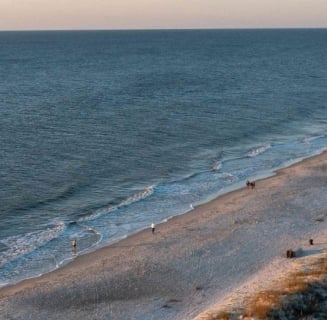 Five Ways to Unplug on Hilton Head Island
Avoid the unplugging anxiety on Hilton Head Island by filling your day with the beautiful scenery characteristic of America's Favorite Island®...