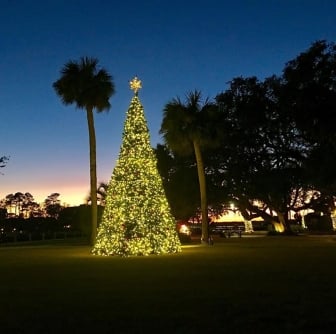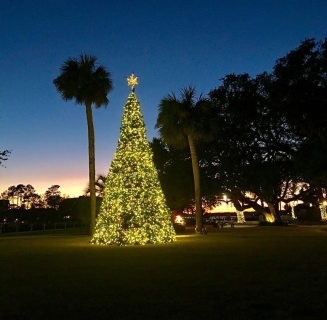 Walking in a Lowcountry Wonderland: Celebrate the Holidays on Hilton Head Island
By Hilton Head Insider
What if you could leave all the planning behind this holiday season? Say goodbye to checklists, preparations, and online shopping, and instead, gather your household — the people who are the closest to you — in an enchanting place with warm breezes and salty waves? 
It sounds like a dream — but it doesn't have to be. Celebrating the holidays on Hilton Head Island is the perfect way to round out the year with warmth, joy, and relaxation. 
Some of the best gifts come unwrapped, and the Lowcountry charm only grows during the holiday season. Vacation homes, twinkling lights, and seasonal feasts with your favorite flavors await.
Your Home for the Holidays
Steps from the ocean with all of the amenities you need for an oyster roast. Close to scenic leisure pathways for biking and surrounded by lush green golf courses. Pet-friendly, family-friendly, and just plain friendly. What's on your perfect home-away-from-home wish list? 
Hilton Head Island has vacation homes and villa rentals in all shapes, sizes, and locations, so it's easy to find a perfect match for you and your loved ones. Hilton Head Island has everything you need to plan your dream vacation, from luxurious resorts to laid-back accommodations.
Holiday Cheer
Worried the holidays just won't be the same in balmy breezes and the warmth of the sun? Don't worry! The festive spirit will still be here on Hilton Head Island, even if this year looks a bit different. And yes, even the man himself, Santa, makes an appearance (we hear this is his favorite island too!). Holidays on island time brings you experiences you didn't know you wished for. 
In 2020, you can meet Santa on November 27th from 12:00-2:30 at the Neptune Statue at Shelter Cove Harbour and Marina, and on December 5th, 12th, and 19th in a socially safe setting from 5-7 PM at ArtWare, 28 Shelter Cove Lane.
Enjoy the holidays the Hilton Head Island way. Head to Shelter Cover Harbour and Marina, where you can stroll the boardwalk and see the marina and boats lit up with festive cheer, or enjoy a nightly drive thru Christmas light sightseeing display at the Firehouse Station #3 at 534 William Hilton Parkway.
Oh, the Weather Outside Is Delightful
Here on America's Favorite Island®, there's no need to bundle up and hibernate indoors when the temperature is comfortable all year long. And with perfect temperatures comes a full slate of outdoor activities. Pedal pathways on a family bike ride. Meander along winding trails with fresh air on your skin. Bask in lazy beach days and leisurely sunset strolls. Trade the swish of your skis for the ripple of a kayak. There are so many beautiful things that make Hilton Head Island so special. Be sure to have your cameras ready for those Insta-worthy moments!   
More Trending Stories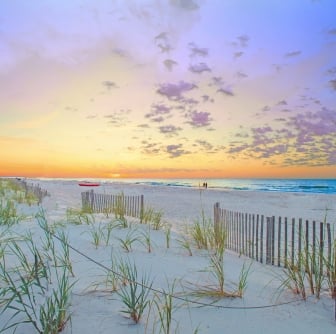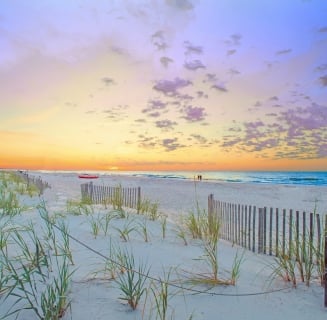 7 Reasons Why Hilton Head Island Should Be on Your Bucket List
From our stunning natural beauty, green culture, and wildlife protection initiatives to our Lowcountry lifestyle and warm Southern hospitality: There...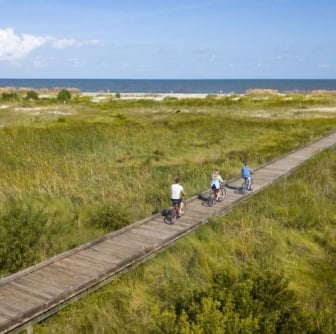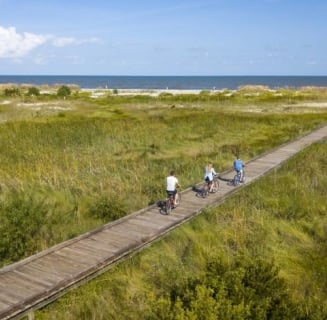 How to Spend 48 Hours on Hilton Head Island
Hilton Head Island offers a unique and relaxing vacation experience unlike anywhere else—and everyone, at some point, should make their way to America...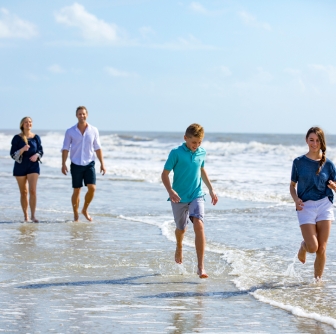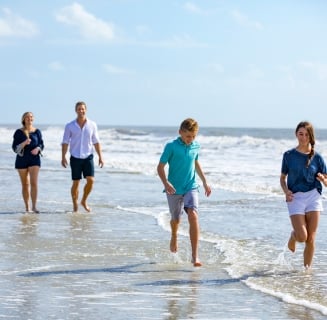 10 Reasons Why Our Visitors Get Excited About a Vacation to Hilton Head Island
"I live in Wisconsin and I can't wait to get here, especially when the weather is not so great back home. Once I arrive, I always say, "I've made it...