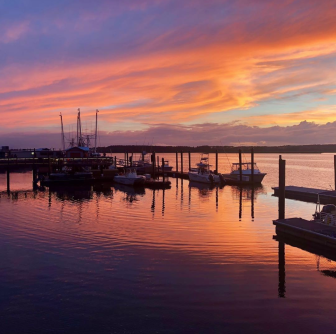 Under the stars: nightlife and entertainment on hilton head island
By Hilton Head Insider
As any visitor to Hilton Head Island can attest, our Lowcountry days are jam-packed with things to see and do. Golfing, biking, tennis, beach days, hiking, picnics...the list goes on and on. And, best of all, the fun doesn't stop when the sun goes down. On Hilton Head Island we enjoy long, mellow evenings wrapped in warm ocean breezes, delicious local seafood and craft cocktails, and tons of local, live musical talent. Here are some of our favorite ways to wind down an unforgettable day on Hilton Head Island. 
ROOFTOP BAR AT POSEIDON
With its waterfront location, happy hour specials, and impressive entertainment lineup, it's no wonder the Rooftop Bar at Poseidon is one of the hottest spots for nightlife on Hilton Head Island. Kick things off with a sunset happy hour celebration from 4-7 p.m., then stick around for live music, DJ dance nights, or themed parties (see their schedule for full details). If you want to add a little indulgence to your night out, VIP packages are also available.  
SKULL CREEK BOATHOUSE
Hilton Head Island's sunsets are legendary, and there's no better place to check out nature's light show than Skull Creek Boathouse. Get your fill of the Island's freshest seafood at the Dive Bar, a raw bar featuring fresh sushi, oysters, ceviche, and more, then grab a nightcap at the open-air Buoy Bar as the sun goes down. The cocktail list includes classics such as mojitos and daiquiris, Skull Creek Sangria, and unique creations like the Blazin' Berry Margarita, for those who like a little zip!  
AUNT CHILADA'S
If you're craving food and drink with Mexican flair, Aunt Chilada's is your evening destination on Hilton Head Island! Here, guests can sample traditional Mexican favorites like tacos, nachos, and street corn in addition to Southern staples such as fresh seafood and Lowcountry boil. Quench your thirst with Aunt Chilada's extensive selection of tequila and cerveza and relax in the casual, low-key setting at both the indoor and outdoor bars. 
LUCKY ROOSTER
A Hilton Head Island staple, Lucky Rooster is open daily for dinner–and their menu is not to be missed! Start your night out right by sampling a selection of small plates featuring classic Southern flavors and fresh, local ingredients with a one-of-a-kind twist. Wind down with a unique speakeasy cocktail, such as a refreshing grapefruit spritz or a Carolina Horseman. If you're bringing your friends along, please note that reservations are recommended for large groups. 
TIKI HUT
Hilton Head Island's only bar on the beach is Tiki Hut. There's live music 365 days a year, including reggae, funk, country, and Top 40 cover bands–no matter what kind of music you prefer, you'll find a performer at Tiki Hut that gets you moving! Monthly Full Moon parties and holiday events let guests celebrate with their toes in the sand and a drink in hand. Don't forget to bring home a Tiki Hut T-shirt–the perfect souvenir from a great night out. 
CAPTAIN WOODY'S BAR & GRILL BLUFFTON
If you're spending the evening in Bluffton, be sure to stop by Captain Woody's, the bustling outpost of the popular Hilton Head Island bar and grill. With fun evening themes (Taco & Tequila Tuesdays, trivia nights) a good time is guaranteed at Captain Woody's. Happy hour runs from 4-7 p.m. daily and features tasty snacks like fish tacos, shrimp tacos, nachos, and steamed shrimp, plus great drink prices. 
HUDSON'S SEAFOOD HOUSE ON THE DOCKS
One of Hilton Head Island's oldest and best-known restaurants, Hudson's Seafood House on the Docks serves delicious local seafood with a spectacular water view on the side. And with 365 seats, Hudson's is also one of the largest eateries on Hilton Head Island! From March through August, guests can enjoy nightly live entertainment on the dock while feasting on shrimp, oysters, and clams paired with unique side dishes and refreshing drinks. 
TIME FOR A NIGHT OUT? 
On Hilton Head Island, you can make vacation memories long after that picture-perfect sunset. Wrap up your perfect Lowcountry day with some world-class entertainment, great food, and thirst-quenching sips. Check out all the nightlife options on Hilton Head Island, or browse our calendar of upcoming events to see what's happening! 
More Trending Stories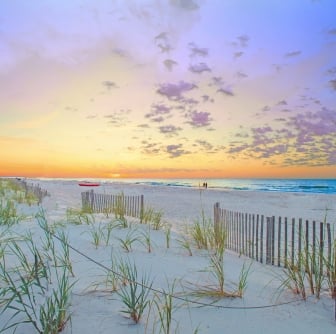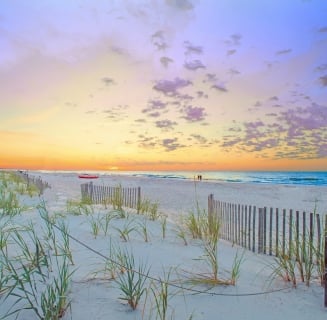 7 Reasons Why Hilton Head Island Should Be on Your Bucket List
From our stunning natural beauty, green culture, and wildlife protection initiatives to our Lowcountry lifestyle and warm Southern hospitality: There...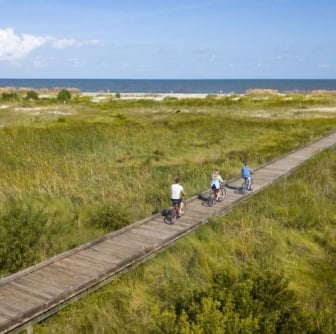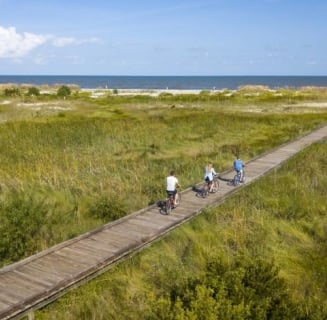 How to Spend 48 Hours on Hilton Head Island
Hilton Head Island offers a unique and relaxing vacation experience unlike anywhere else—and everyone, at some point, should make their way to America...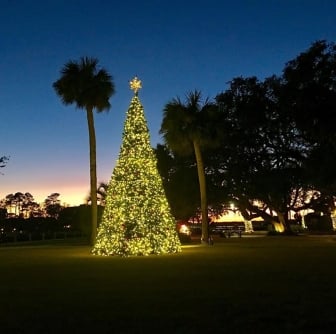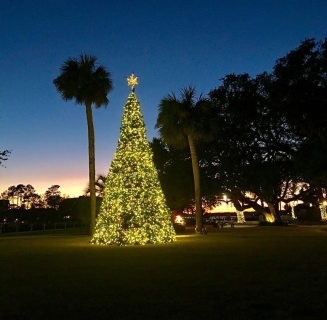 Walking in a Lowcountry Wonderland: Celebrate the Holidays on Hilton Head Island
What if you could leave all the planning behind this holiday season? Say goodbye to checklists, preparations, and online shopping, and instead, gather...