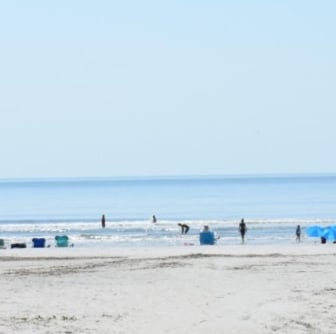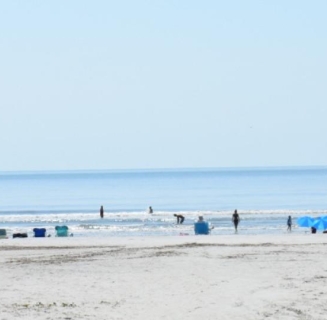 Things to Do on Hilton Head Island and in Bluffton in September
By Hilton Head Insider
As summer turns to fall, the fun on Hilton Head Island and in Bluffton doesn't skip a beat. We're keeping the good times rolling with everything from art expos to Latin food festivals. If you've got an interest in trying something new, there's a good chance we've got something for you. Without further ado, let's take a look at what's happening on Hilton Head Island and Bluffton this month.
Music & Taste on the Harbour
Thursday evenings at Shelter Cove Harbour & Marina, September 5 – October 17, from 6PM-9PM
Enjoy live entertainment from a few of Hilton Head's favorite local bands. Featured Shelter Cove Harbour & Marina restaurants will also set up around the Neptune statue and offer a variety of specially-priced light appetizers, wine, beer and cocktails. Limited seating will be provided so you are encouraged to bring your own chairs. All events are weather permitting. No coolers. (FREE, but please bring a canned good donation for Deep Well Project).
The Artist's Gallery at Town Hall
Opening daily starting Sunday, September 15, 2019 thru February 1, 2020, 8:30AM - 4:00PM–Town Hall (Hilton Head Island)
Get out and take in some beautiful art by attending the Artist's Gallery. Comprised fully of local artists who live or work on Hilton Head Island, this visual art gallery will open your eyes to all the intriguing pieces being produced right here in our area. 
Take a trip back in time with this talk that explores the history of the Native Americans who lived along the shores of Port Royal Sound for almost 3,000 years before the arrival of the Spanish in 1715. You'll be introduced to the 12-19 loosely-affiliated tribes who called this area home — connecting more deeply with Hilton Head Island's past in the process. 
The Hilton Head Island Shrimp Festival
Friday, September 20 and Saturday, September 21 on the lawn adjacent to the Liberty Oak in Harbour Town.
The second annual Hilton Head Island Shrimp Festival will feature shrimp dishes from more than 20 local restaurants, craft beer and wine, and lots of live music and fun for all, including kids who will have a blast in the fun zone where they can enjoy bouncy castles and face painting.
Late in September, we're raising funds and having some fun! Attendees of this gala will enjoy the "Beyond the Oaks: Lowcountry Plantations" exhibit during cocktail hour, along with a silent auction, a farm to table dinner created by B.J. Dennis, a meet and greet with the chef, and of course – an evening of dancing! To get in on this extraordinary night, call 843-284-9227. 
Latin Food Festival
Thursday, September 29, 11:00AM - 6:00PM–Shelter Cove Community Park
Slip on your dancing shoes and close out a great September on Hilton Head Island at the Latin Food Festival. With traditional fare, music and entertainment, this feel-good festival is sure to have you smiling from ear to ear – plus it's for a great cause. Come on out and get a taste of that Latin American culture! Admission is $3.00 for adults, free for children.
Plan your September getaway to Hilton Head Island today! 
Close out summer the right way and start planning your trip to Hilton Head Island today. Whether you're looking for a bustling vacation with plenty to see and do, or a relaxing escape from reality, you'll find it here. See you soon! 
More Trending Stories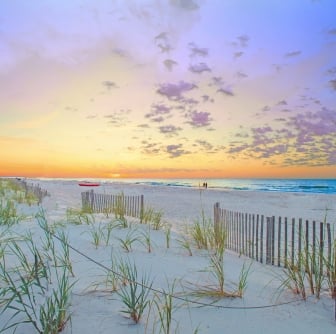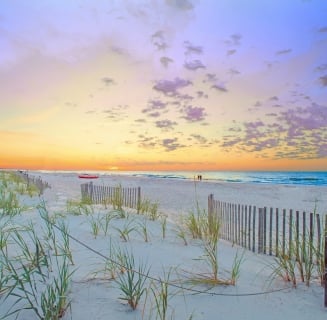 7 Reasons Why Hilton Head Island Should Be on Your Bucket List
From our stunning natural beauty, green culture, and wildlife protection initiatives to our Lowcountry lifestyle and warm Southern hospitality: There...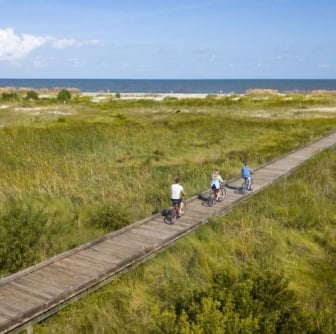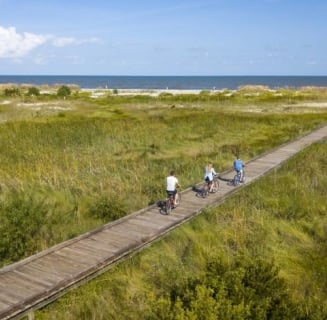 How to Spend 48 Hours on Hilton Head Island
Hilton Head Island offers a unique and relaxing vacation experience unlike anywhere else—and everyone, at some point, should make their way to America...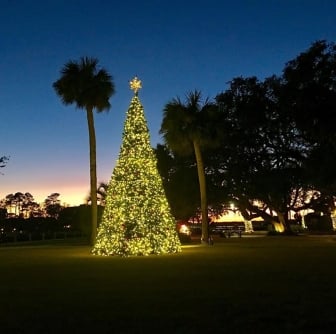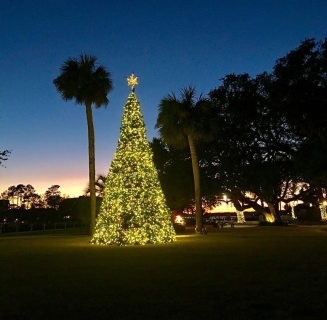 Walking in a Lowcountry Wonderland: Celebrate the Holidays on Hilton Head Island
What if you could leave all the planning behind this holiday season? Say goodbye to checklists, preparations, and online shopping, and instead, gather...