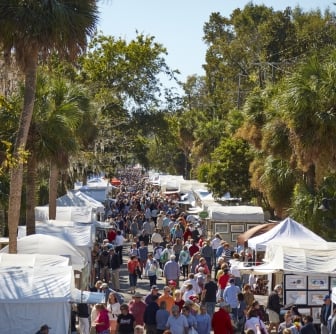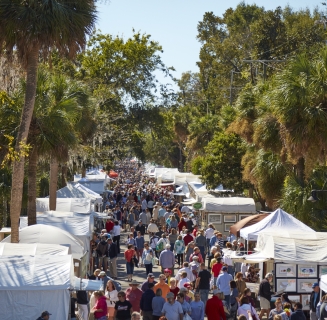 Things to do on hilton head island and in bluffton in october
By Hilton Head Insider
Summer may have come to an end, but that doesn't mean that there is any less to do on Hilton Head Island. In fact, there is plenty to experience this October in the Lowcountry. With festival season in full swing, there is no shortage of activities for the entire family. Whether you're a foodie wanting to try the island's finest cuisine, looking to discover the rich history and culture and everything in between—we've compiled some of the best things to do on Hilton Head Island this October.
MARVELOUS MUSIC
Make your way to Shelter Cove Harbour & Marina for the 12th annual Music & Taste on the Harbour. Here you can sample light appetizers, and sip on wine, beer, and cocktails brought to you by featured Shelter Cove Harbour restaurants. This outdoor event is sure to delight all your senses as local bands put on an unforgettable outdoor concert every Thursday night from 6PM to 9PM all October long. 
FANTASTIC FESTIVALS    
Want to indulge in some of the island's finest cuisine? Look no further than the Historic Bluffton Arts & Seafood Festival. Taking place October 12-20, this week-long event offers a myriad of activities including paddleboard and kayak nature tours on the May River, Daufuskie Island history and artisans excursions, boat tours, live music and showcases some of the Lowcountry's finest and freshest locally harvested seafood while displaying some of the best arts, history, and culture of the region. You'll want to check out "Streetfest" on October 19 and 20—where over 100 artists display their talents as they team up with local restaurants and caterers who provide the most delicious delicacies for the ultimate Bluffton festival day!      
Head over to Daufuskie Island this October 18-20 for the island's newest all-inclusive event "Vibes & Tides". Presented by Haig Point, this two-day event blends the very best from award-winning tastemakers, chefs, winemakers and more. Perfect to attend with your friends or family—here you can learn about the island's rich history and culture. Enjoy beach parties, wine tastings, brunches, dinners and even tours by boat and horseback. This is one special occasion you will not want to miss. 
There is no bigger festival than the ever-popular Crescendo Celebration. Celebrating the best in the arts, history, and culture, Crescendo combines theatre, dance, poetry, historical tours, hands-on art experiences, educational pieces, and more that continually bring over 65,000 people to Hilton Head Island every year. Kicking off October 10-November 15, there are truly events that cater to everyone.
Visit the 4th Annual Gullah Food Festival at the Gullah Museum on Saturday, October 19th from 11:00 am to 5:00 pm. The event, which is free to attend, will be a full day of music and family entertainment for everyone to come out and enjoy - rain or shine. Food vendors will be on site. Come as vendors serve up their best pot and recipes of Shrimp and Grits, Seafood Gumbo, Devil Crabs and Stew Chicken, and more. All are invited to come out and celebrate the heritage and the tradition of the Island. It will be a full day of music and family entertainment for everyone.
HORSE AROUND AT A POLO MATCH
What better way to round out an activity-packed October in the Hilton Head Island area than the POLO 4 HEROES charity match on the mainland in Bluffton. Taking place on October 27—the day's event includes socializing, food, drinks, fashion, tailgating, and of course, an epic polo match in support of local military and first responders. Put on your finest hat or fascinator and make your way to the Rose Hill Equestrian Center for a full day affair.
No matter your interests, you'll find something to suit you this October on Hilton Head Island, Bluffton and Daufuskie Island. An area packed full of art, culture, incredible cuisine and that quintessential Southern hospitality—we can't wait for you to get here and experience all that the Lowcountry has to offer.
More Trending Stories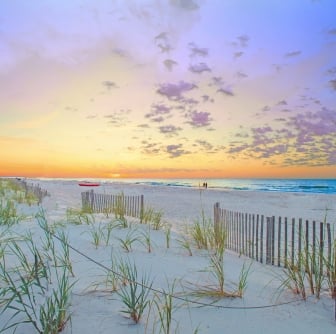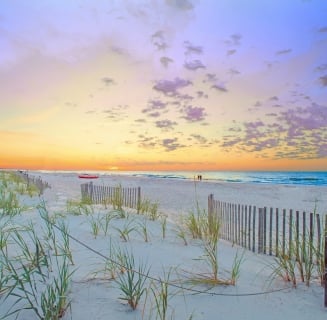 7 Reasons Why Hilton Head Island Should Be on Your Bucket List
From our stunning natural beauty, green culture, and wildlife protection initiatives to our Lowcountry lifestyle and warm Southern hospitality: There...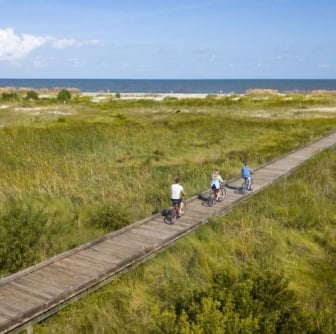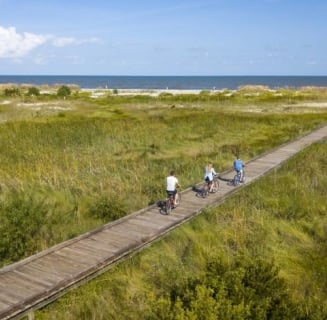 How to Spend 48 Hours on Hilton Head Island
Hilton Head Island offers a unique and relaxing vacation experience unlike anywhere else—and everyone, at some point, should make their way to America...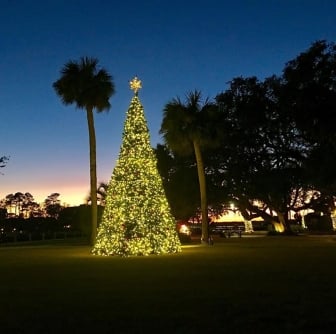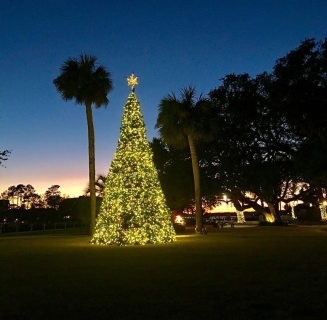 Walking in a Lowcountry Wonderland: Celebrate the Holidays on Hilton Head Island
What if you could leave all the planning behind this holiday season? Say goodbye to checklists, preparations, and online shopping, and instead, gather...