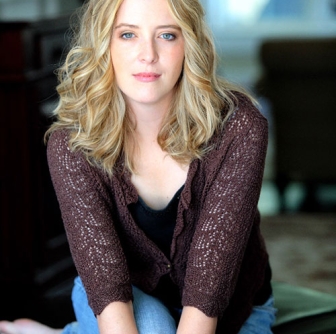 Meet a Hilton Head Island Local! Wedding Planner, Kelli Corn
By Hilton Head Insider
Ocean views and Live Oak trees covered in Spanish moss make Hilton Head Island the perfect backdrop for various special occasions and important milestones. We spoke with Kelli Corn, a notable wedding planner on Hilton Head Island, about the wedding industry and what brides and grooms can expect before their Lowcountry wedding. 

Kelli Corn owns and operates a full-service wedding design, event planning, and production company, LLC. In pursuit of the perfect celebration, they call on their intuition, experience, decisiveness, and grace to deliver your next moment. A graduate of the University of Colorado School of Business, Kelli recently spent seven years as the wedding designer for Palmetto Bluff before branching off on her own.
How did you get into wedding planning? Tell us about your start and where you are now in the field.
I went to work for Dell computers right out of college in Austin, Texas. Shortly after the tech industry went through the dot.com crash and I needed to find a new path. I landed a director of catering job at a small hotel and quickly became immersed in the hospitality industry. I then went to work for ClubCorp in the private country club sector. This is where I truly began my wedding career.
How many weddings do you do a year, and do you have a team?
I do 10 weddings a year, and yes, I have a great team!
What does an ideal Hilton Head Island wedding look like for you?
Making it a weekend experience and truly enjoying what the island has to offer.
Why should a newly engaged couple decide to get married on Hilton Head Island?
Spring and Fall are beautiful on the island. It is a great destination with rich culture, nature, and history that thrives in our community.
What's the most memorable Hilton Head Island wedding you helped plan?
All of my weddings are unique and special because of the families. Every family dynamic is different, so they are all memorable in different ways.
What are some upcoming wedding trends that you've been seeing?
Instead of one accent color, we are seeing shades of that color. Visually it is great for design, incorporating multiple tones of a color as well as different textures and accenting with a metallic. I am also seeing more color in floral versus classic whites and greens, which is a nice change of pace.
What is the most important wedding day detail people sometimes don't consider?
I think hiring a planner is crucial. You spend so much time planning the wedding, and it really comes down to about five hours. Having a planner will allow you to be present in the moment, take everything in, and be able to remember the details.
What was the most emotional wedding you've been to?
I had a wedding that the bride surprised her dad, as they were getting ready to walk down the aisle, the musicians began playing the song he would sing to her when she was little. It was very sweet.
Another time, I had a groom that surprised the bride and her family with a small ensemble of the University of Georgia marching band, when they came out of the chapel. Her entire family are UGA grads! Loved this moment.
Do you regularly work with the same vendors in Hilton Head Island?
There are so many great local vendors, it all depends on the couple's sense of style to help them decide who to bring in and help us create a great weekend.
What advice would you give brides and grooms when planning their special day?
Establish a budget and decide on the most important element of the wedding. Then begin to outline the plans of the most important items and the costs. For example, you have set a budget of $10,000; however, you can't imagine a wedding with less than 100 guests. What can you do to give your guests great experience and keep within the budget? Let's plan a great Lowcountry BBQ with a fun guitar duo and have a simple ceremony on the beach! Or the most important thing is a beautiful, lavish experience? Then let's plan to have 40 guests, do an incredible table scape with a five-course dinner and a pianist.
What advice would you give to an aspiring wedding planner? What are some things you wish you had known when you embarked on this career?
You need experience, more than great organizational skills and being detail-oriented. You must gain experience, so as the fires arise and challenges pop up, you are more prepared to act quickly. I have had more crazy things happen over the years, and now I can calmly handle just about anything and figure out solutions quickly to keep the event on track and successful. I would work within hospitality to understand and learn customer service, appreciation, and long hard hours. You could also look for opportunities with event management companies, florists, designers, and rentals. 
Thanks, Kelli, for taking the time to speak with us! Learn more about wedding venues on Hilton Head Island and consult with Kelli before saying, "I do".
More Trending Stories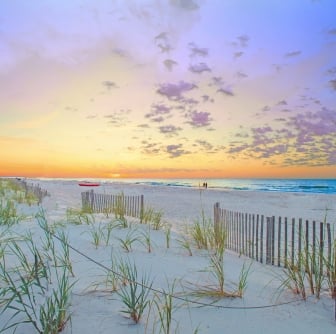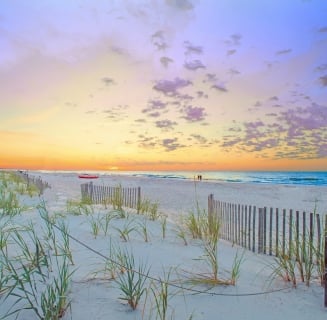 7 Reasons Why Hilton Head Island Should Be on Your Bucket List
From our stunning natural beauty, green culture, and wildlife protection initiatives to our Lowcountry lifestyle and warm Southern hospitality: There...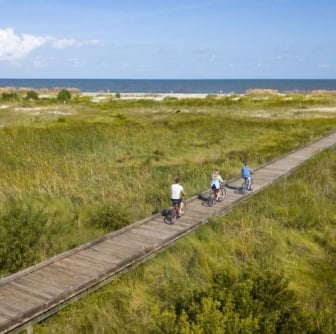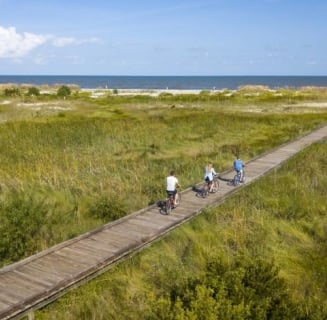 How to Spend 48 Hours on Hilton Head Island
Hilton Head Island offers a unique and relaxing vacation experience unlike anywhere else—and everyone, at some point, should make their way to America...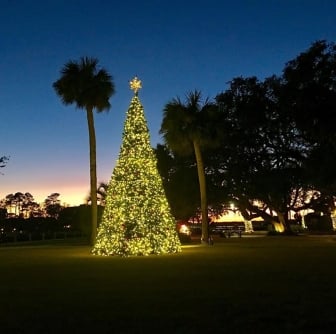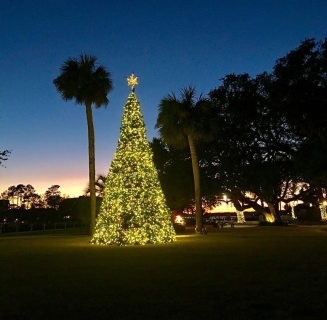 Walking in a Lowcountry Wonderland: Celebrate the Holidays on Hilton Head Island
What if you could leave all the planning behind this holiday season? Say goodbye to checklists, preparations, and online shopping, and instead, gather...