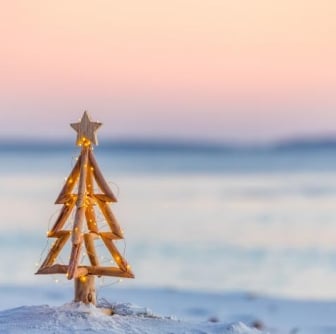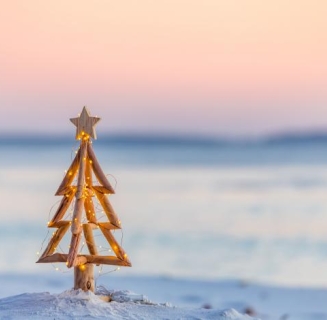 A Lowcountry Gift Guide for the Whole Family
By Hilton Head Insider
Hilton Head Island is known for our miles of pristine beaches, abundant natural beauty, authentic Lowcountry flavors, and our welcoming, laid back vibe. It's for these reasons that we're America's Favorite Island® and are a destination families return to year after year, generation after generation. This year, the holidays will look very different for many families. Some annual vacations to the Lowcountry have been postponed, and gatherings will need to be much smaller than usual. We know that Hilton Head Island is a part of many families' annual traditions, so if you love the Lowcountry and wish you were here, we sure do have the gift guide for you.
Read on to learn more about our recommendations for Lowcountry gifts for the whole family from local Hilton Head Island small businesses! All of the shops we've linked to offer the ability to order online and/or by telephone, making it easy to #ShopSmall and bring Hilton Head Island home for the holidays. 
GIFTS FOR ART & DECOR LOVERS
Treat your favorite home decor enthusiast with a piece to help them show off how much they love the #LowcountryLife.
This Palmetto Rose by Branch Designs is handmade, natural, and would look beautiful on its own displayed in a vase or tucked into a holiday floral arrangement. This little piece of South Carolina is a must-have for Hilton Head Island's biggest fans. Branch Designs offers local designed artwork, décor pieces, and curated vintage pieces that will delight your favorite home décor enthusiast.
Nash Gallery here on Hilton Head Island carries the wares of local artisans. Review their online gallery to inspire a purchase of unique ceramics (may we suggest cereal bowls or olive oil dispensers?), jewelry, and unique wall art for the person who has everything!
GIFTS FOR A BOOKWORM
With more time than ever to curl up with a good book, it's a great time to learn more about the Lowcountry. Here's a sample of recommendations to get you started, in addition to the books listed in our guide for 2020 Beach Reads.
FOR THE FASHION LOVER
These locally designed Hilton Head Island clothing items will allow your loved ones to display their love for the Lowcountry with pride. Here are a few of our favorite items that can be ordered  from Camp Hilton Head, Spartina 449, Birdie James, and Coastal
This unisex tee is great for anyone who loves a classic, vintage, beach-y vibe
For those who agree that salt water heals everything, this is the perfect hoodie
This classic crewneck will remain in style indefinitely
This sailboat crewneck from Spartina 449 is made of Peruvian cotton and offers a sleek silhouette while maintaining maximum comfort
Look no further for the perfect beach bag: this Hilton Head Island canvas shopper is the perfect accessory
If you're shopping for a fashionista with particularly chic taste, consider opting for the gift card to local fashion boutique, Birdie James! The gift card can be saved for their next visit to Hilton Head Island or can be applied to the purchase of a Birdie Box subscription. The Birdie Box allows members to receive a curated box of 3-5 items selected for their personal tastes by one of their stylists. Members can keep what they love and return what they didn't, and each box includes a $30 styling credit that will be applied to their purchases.
It may be mild year-round on Hilton Head Island, but you won't look out of place with a chic and cozy beanie in the winter months when the cooler ocean breezes make an appearance. 
STOCKING STUFFERS & MISCELLANEOUS
These items, big and small, are perfect for the friend or family member who has everything. Giving the gift of experiences this year? Now, more than ever, it's a great time to support your favorite Hilton Head Island small businesses by purchasing a gift card to use on your next vacation, even if it's several months away. The curated list below will all fit in a stocking or would be a great selection of items for a Hilton Head Island-themed gift basket.
This sea turtle koozie and 2021 Hilton Head Island calendar make the perfect stocking stuffers for anyone counting down the days to their next beach vacation. 
This cute Sea Islands notebook is great for new years resolutions! In fact, anything from Spartina's Sea Islands collection is perfect for gifting. Have a look at the full range to get inspired.
Send something sweet from the Island Fudge Shoppe. That's right, you can order their signature fudge or candies and have them delivered to someone you love, nationwide. Who doesn't love fudge?
GIVE THE GIFT OF A FUTURE VACATION
With direct flights to the Savannah/Hilton Head International Airport from many cities around the United States, it's easier than ever to get away! We have special offers for a plethora of Hilton Head Island's resorts, hotels, and vacation homes directly through our website. Click here to browse all resort, hotel, and vacation home offerings and to make a booking for someone special in 2021. If you'd like to enhance your gift of a future vacation, supplement it with self-care and some tasty treats:
SERG Restaurant Group offers gift cards through their website and can be redeemed at plenty of Island staples, like Skull Creek Boathouse (and Skull Creek Dockside!), One Hot Mama's, Poseidon, and many more. 
 
Pure Salt Studios has an online shop filled with self care items like scrubs, skin care, bath items, and more in addition to gift certificates that can be redeemed for sessions in the salt room, massage, and other spa services. 
 
A membership to the Coastal Discovery Museum can be purchased on their website starting at just $50. The membership offers several discounts on tours, merchandise, and programs, and pending the level, offers access to exclusive programming.
We hope you enjoyed our Lowcountry Gift Guide! Let us know if you give or get any of our suggested gifts by sharing your photos on social media with #LowcountryLife. If you decide to give the gift of a vacation to Hilton Head Island, you're making a wonderful decision. The best part of gifting an experience is that the memories you make don't need to be wrapped, returned, or exchanged — only cherished. Start planning your vacation America's Favorite Island® with our official Vacation Planner and find additional local shopping inspiration on pages 102-103. 
More Trending Stories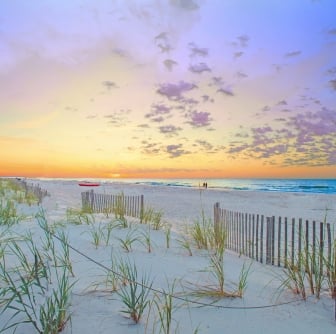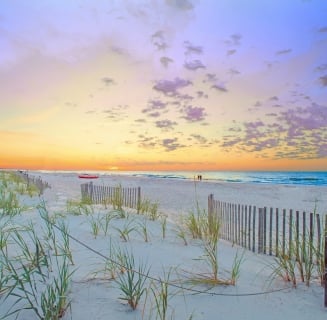 7 Reasons Why Hilton Head Island Should Be on Your Bucket List
From our stunning natural beauty, green culture, and wildlife protection initiatives to our Lowcountry lifestyle and warm Southern hospitality: There...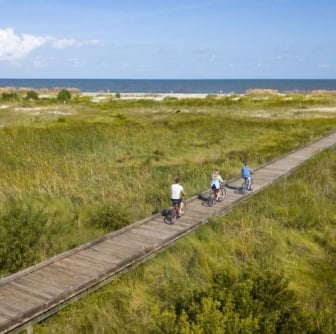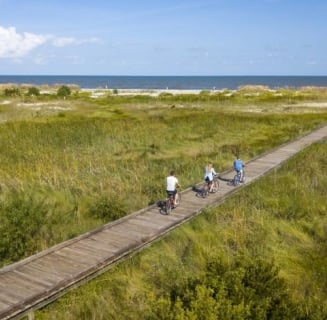 How to Spend 48 Hours on Hilton Head Island
Hilton Head Island offers a unique and relaxing vacation experience unlike anywhere else—and everyone, at some point, should make their way to America...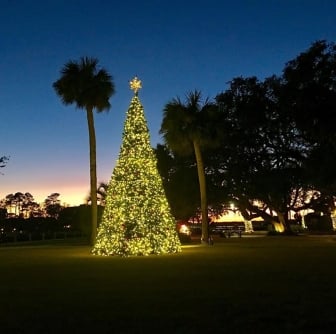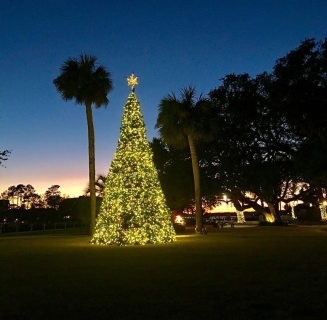 Walking in a Lowcountry Wonderland: Celebrate the Holidays on Hilton Head Island
What if you could leave all the planning behind this holiday season? Say goodbye to checklists, preparations, and online shopping, and instead, gather...