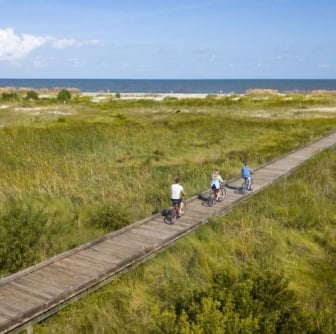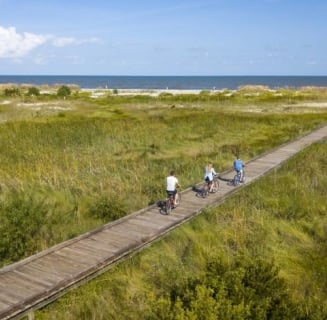 How to Spend 48 Hours on Hilton Head Island
By Hilton Head Insider
Hilton Head Island offers a unique and relaxing vacation experience unlike anywhere else—and everyone, at some point, should make their way to America's Favorite Island®.
Featuring sunny skies, warm breezes, and ideal beach weather (not to mention a large selection of thrilling outdoor activities and excursions), there's always a reason for planning an escape to explore Hilton Head Island.
Don't have enough time for a lengthier visit? No problem—we've prepared this simple, 48-hour weekend itinerary, that's perfect for anyone who is planning a short (but sweet!) stay.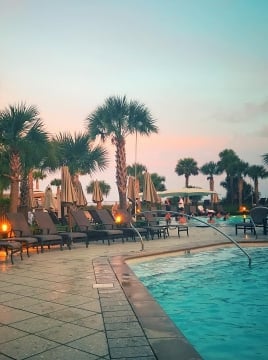 First up: check in at your home away from home—The Omni Hilton Head Oceanfront Resort. The Omni features a fresh new look, while continuing to maintain the lavish, sub-tropical landscaping and exotic garden atmosphere that has long been the staple of the resort. In addition, guests will enjoy cool drinks by the sparkling beachfront pools, enjoy delicious on-property dining, and  book a tee time or two at one of three championship golf courses located just steps from the resort inside Palmetto Dunes Oceanfront Resort.
MORNING
Once you've settled in, set your sights to The Harbour Town Marina and Lighthouse. Known as the Island's most popular landmark, the Harbour Town Lighthouse has been welcoming visitors for over four decades. Get a morning workout and climb the 114 steps to the top for panoramic views of the Lowcountry. Open from 10am to sundown daily, it's a sight that you won't want to miss!
AFTERNOON
Take a break from exploring the island and take full advantage of Hilton Head Island's fantastic year-round beach weather by spending your afternoon cooling off at one of our world-class beaches. Take pleasure in prime swimming conditions, pristine stretches of sand, and an abundance of exciting outdoor activities.
If you're looking to explore the Island even further, be sure to rent a bicycle! Pedal along the beach and take in the stunning natural beauty and peaceful atmosphere of Hilton Head Island. Rated as a Gold Level Bicycle Friendly Community by the American League of Bicyclists, it's the ideal place to spin your wheels. And with over 15,000 bicycles for rent, everyone in the family can enjoy the 60+ miles of pathways.
EVENING
With the evening quickly approaching, return to your "home away from home," whether it be a hotel or a home or villa, for some downtime before heading out for dinner. Once you've refreshed and recharged, grab the group and get to work on dinner decisions. With over 250 restaurants on the island, and most locally-owned, there is surely a place where everyone can find something they like on the menu. For sunset views, head to the North end of the Island to either the Crazy Crab Jarvis Creek, Hudson's Seafood House on the Docks, Skull Creek Dockside or Skull Creek Boathouse. For beach-front dining, check out Coast in the Sea Pines Resort. Patios abound on Hilton Head Island, so even if you choose to stay off of the water for dinner, you can still experience the fresh island air while dining at most restaurants. 
NIGHTTIME
Finally, to conclude your first day, take a stroll along the beach on during sunset and stay for a while to see one of the most spectacular show of stars. Remember, turn your lights out after 10pm from May through Ocotber! Not only will this help the nesting sea turtles find their way to and from the ocean, but will also contribute to lessening any light pollution for a magical walk under the stars.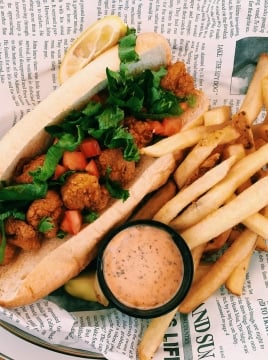 MORNING
Rise and shine! With only one day left on your Hilton Head Island vacation, there's still lots to see and do. First off, grab an authentic French breakfast croissant or pastry from Hilton Head Social Bakery and then head over to Vagabond Cruise for an exciting dolphin cruise. Travel south through Calibogue Sound to the headwaters of the Atlantic Ocean. Along the way, help spot the Atlantic Bottlenosed Dolphin as they swim, play and chase fish with the tide. All trips are narrated by a naturalist captain and dolphin sightings are guaranteed!
AFTERNOON
Upon returning from your excursion, you'll likely have worked up an appetite. Journey down to the South end of the Island in the Sea Pines Resort for a traditional seafood lunch at The Salty Dog Cafe—from seafood, to standard pub fare, there are options for everyone. If you're craving something sweet after lunch, grab an ice cream from their outdoor bar and take it to go. On your way back, be sure to stop at the Stoney Baynard Ruins where a portion of the original tabby structure from some of the earliest development on Hilton Head Island still remains. Dating back to 1793, visitors can learn just how life on the Island has evolved over the centuries.
After that, head to the north end of the island for even more history at Mitchelville Freedom Park. Here you can take in a beautiful walk next to Port Royal Sound and learn how Hilton Head Island was once the headquarters for the Union Army, and how the site also became the first self-governed town of freed Africans in the country.
EVENING
Lastly, for your final meal of the trip, visit The Porch Southern Kitchen & Bar. Located at the Beach House Resort, the Porch's unique dining experience highlights the fresh sensation of the resort's beachfront setting. Rooted in sustainable, artisanal, and local ingredients to the region, the Porch offers cuisine that truly represents Hilton Head Island.
Ready to Start Planning Your Getaway to Hilton Head Island?
For a full list of all the activities and attractions on Hilton Head Island, request your copy of the Hilton Head Island Vacation Planner. And don't forget to download our Island Compass App for even more trip ideas, itinerary planning, maps and more that will help you explore Hilton Head Island to the fullest once you arrive.
More Trending Stories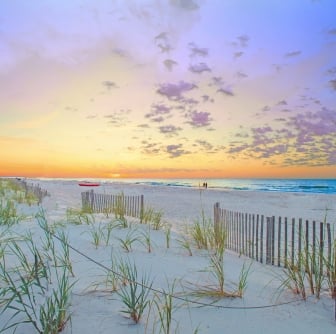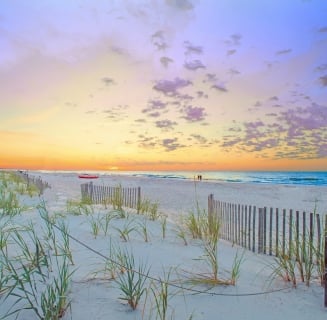 7 Reasons Why Hilton Head Island Should Be on Your Bucket List
From our stunning natural beauty, green culture, and wildlife protection initiatives to our Lowcountry lifestyle and warm Southern hospitality: There...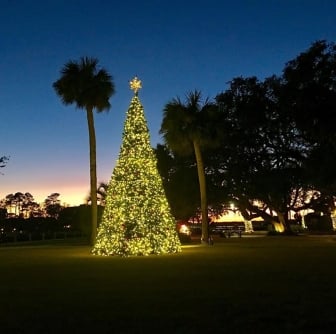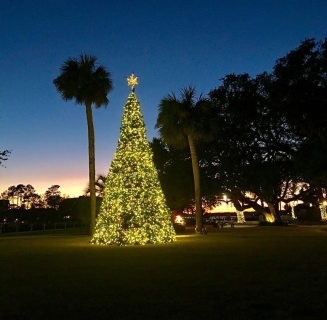 Walking in a Lowcountry Wonderland: Celebrate the Holidays on Hilton Head Island
What if you could leave all the planning behind this holiday season? Say goodbye to checklists, preparations, and online shopping, and instead, gather...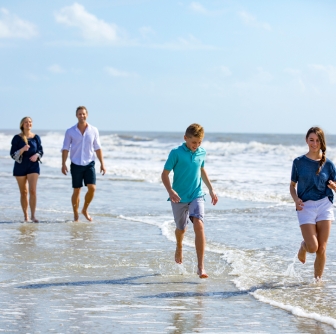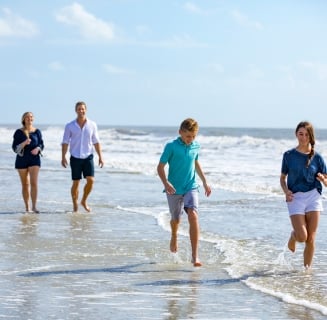 10 Reasons Why Our Visitors Get Excited About a Vacation to Hilton Head Island
"I live in Wisconsin and I can't wait to get here, especially when the weather is not so great back home. Once I arrive, I always say, "I've made it...