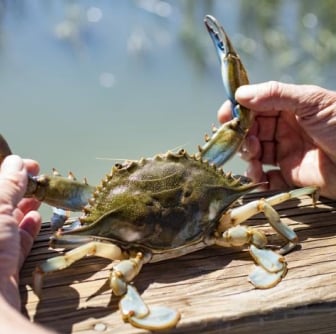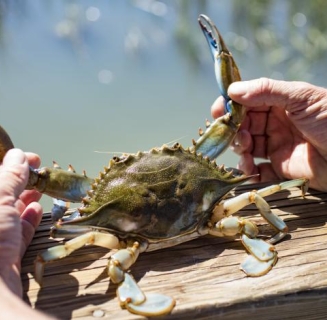 How to have the best low-season vacation ever
By Hilton Head Insider
Summer may be winding down, but vacation season on Hilton Head Island never ends. Fall and winter are great times to visit Lowcountry! Follow these tips to have a perfect low-season getaway.
PLAN A PET-FRIENDLY VACATION.
During the hot summer months, dogs are allowed on Hilton Head Island beaches before 10:00 a.m. and after 5:00 p.m. But during low-season (October 1 to February 28) dogs are allowed on the beach at any time.
That makes fall and winter a great time to have some fun at the beach with Fido. You can find a list of pet-friendly accommodations here.
During your stay, check out Chaplin Park – Hilton Head Island's favorite off-leash dog park. Don't forget to bring a stick or tennis ball, and your camera – we love seeing photos of your pups enjoying their time on Hilton Head Island. Check out some of our favorites on Pinterest.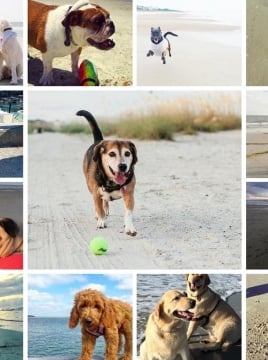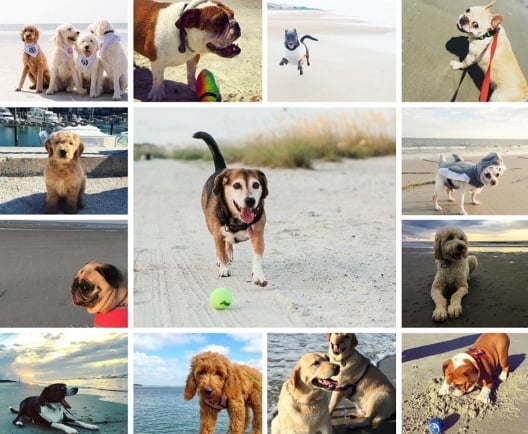 PACK YOUR APPETITE.
Though you can enjoy delicious seafood on Hilton Head Island year-round, low-season is ideal for foodies. Oyster season is typically considered to be from October to March, and there are plenty of fall and winter events celebrating the incredible cuisine of Lowcountry!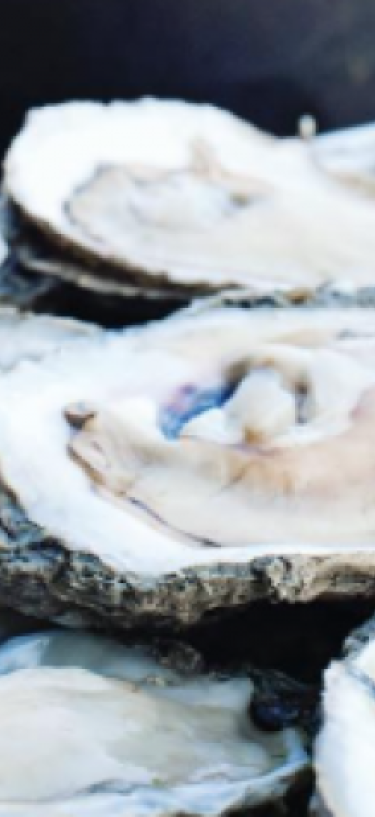 This October we'll celebrate the 12th annual Historic Bluffton Arts & Seafood Festival. Bluffton, South Carolina is a charming Southern town known for its great food and quirky art community. This event is the perfect excuse for a fall getaway!
November brings the 2016 Oyster Festival at Shelter Cove Towne Centre – beyond incredible local oysters, the event features marshmallow roasting, a silent auction, a holiday craft show, and more.
Every March, Hilton Head Island hosts the Wine and Food Festival, a tradition more than three decades in the making! Visitors come from all over to sample hundreds of incredible wines paired with our renowned Lowcountry cuisine. Check out this video from last year's event!
Of course, that's just the beginning. Oyster roasts, Lowcountry boils, trips to the farmers' market and hundreds of incredible restaurants await you on Hilton Head Island.
SPEND MORE TIME IN THE GREAT – NO, GREATEST – OUTDOORS.
Hilton Head Island is a beautiful, natural wonderland. Our pristine beaches, protected woodland areas, marvelous marshes, and coastal waters are perfect for exploring and getting in touch with nature. Keep your eyes peeled for birds, alligators, dolphins, deer, and more.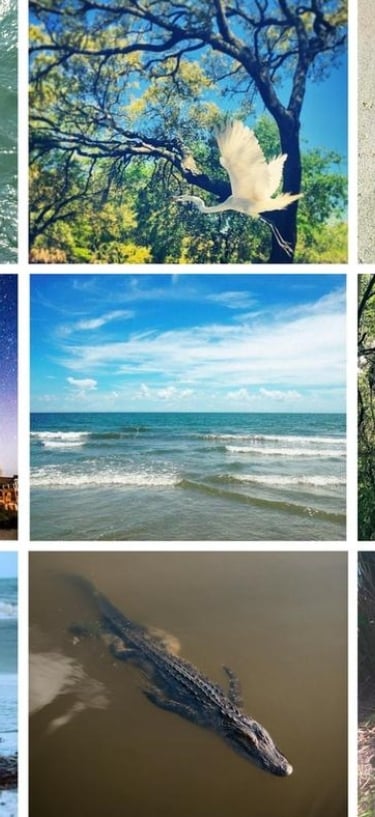 Fall brings gorgeous yellow, gold and orange hues to trees and grasses. It's a beautiful time of year to hike, bike, kayak, and horseback ride. Hilton Head Island boasts over 60 miles of bike trails to enjoy – and our little island has over 15,000 bicycles for rent!
Hilton Head Island is famous for its incredible sunrises and sunsets. Did you know they're even more vibrant during the fall and winter? It's a scientific fact! The National Oceanic and Atmospheric Association tells us it's thanks to the low humidity and crisp, clear air of the cooler seasons.
For a stellar sunrise photo, take an early morning stroll or bike ride along the beach on east side of Hilton Head Island. For spectacular sunsets, face west – Harbour Town, Shelter Cove, and restaurants along Skull Creek have great sunset views.
CELEBRATE THE HOLIDAYS HILTON HEAD ISLAND STYLE.
There's something special about families coming together on Hilton Head Island for the holidays. We love being a part of your traditions. There are so many Lowcountry events that make the most wonderful time of year even better.
From wagon rides to scavenger hunts, Thanksgiving weekend is chalk-full of fun family activities. Coligny Beach hosts an annual Black Friday event celebrating local vendors and artisans – and, featuring a special appearance from Santa (arriving via helicopter, no less).
The holidays on Hilton Head Island are all about lights. Don't miss decorated boats at Shelter Cove Marina, a drive-through decorated extravaganza at the Hilton Head Island Fire Rescue Station #3 on William Hilton Parkway, and the iconic Dove Street Festival at Shelter Cove Towne Centre.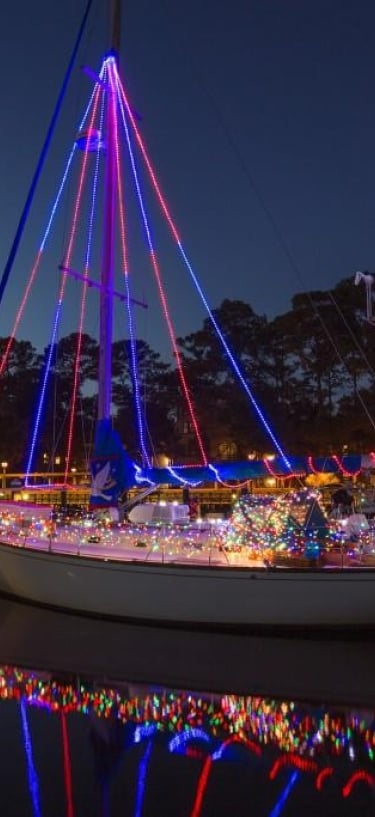 Mark your calendars for December 3, when Santa shows up at the charming Bluffton Christmas parade. And don't miss the 2016 Hilton Head Hospital Jingle Jingle Run on December 24! This 5K race is a fun and festive way to burn off some Christmas calories.
GET YOUR GAME FACE ON.
Cooler fall and winter temperatures mean low-season is the perfect time for sports on Hilton Head Island! Golf and tennis lovers, we're looking at you.
Here on Hilton Head Island, temperatures rarely dip below 60 degrees, making fall and winter a great time to golf. Windy weather simply adds to the challenge of our many championship courses! Don't just take our word for it – read golf travel expert Blair Howard's guide to winter golf on Hilton Head Island.
Hilton Head Island is one of the country's top tennis destinations, with over 500 courts! Sharpen your skills with clinics and lessons, or engage in some friendly competition in round robins and tournaments. Other court games like Pickleball and POP Tennis are fun for the whole family.
Will we see you on Hilton Head Island this fall or winter? If so, we hope you'll share photos of your experience using the #LowcountryLife hashtag – you just might see them featured in our online gallery!
More Trending Stories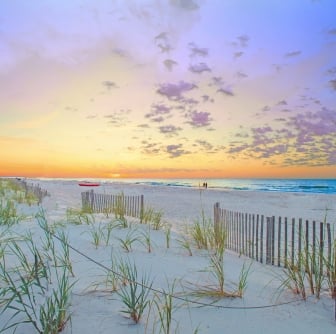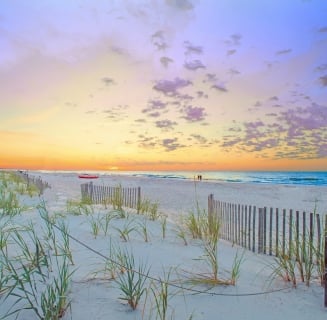 7 Reasons Why Hilton Head Island Should Be on Your Bucket List
From our stunning natural beauty, green culture, and wildlife protection initiatives to our Lowcountry lifestyle and warm Southern hospitality: There...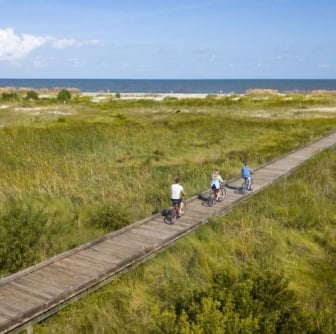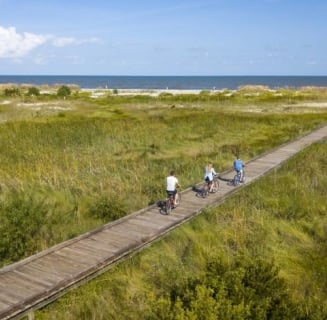 How to Spend 48 Hours on Hilton Head Island
Hilton Head Island offers a unique and relaxing vacation experience unlike anywhere else—and everyone, at some point, should make their way to America...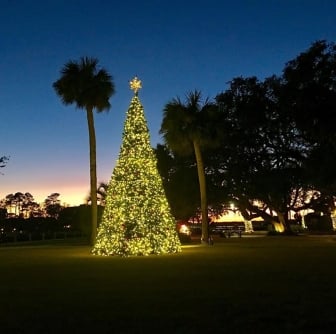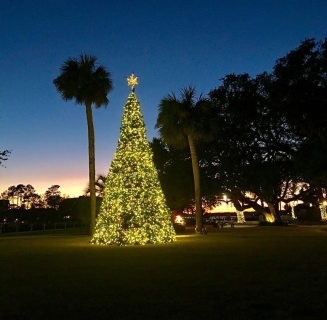 Walking in a Lowcountry Wonderland: Celebrate the Holidays on Hilton Head Island
What if you could leave all the planning behind this holiday season? Say goodbye to checklists, preparations, and online shopping, and instead, gather...