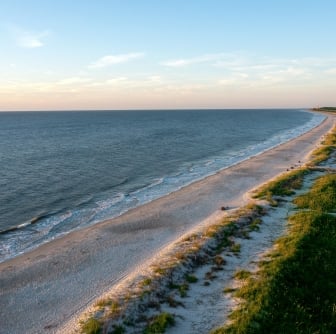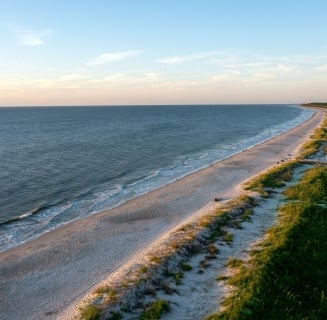 Hilton Head Island Once Again Named America's Favorite Island®
By Hilton Head Insider
Have you heard the exciting news? Condé Nast Traveler has (once again) named Hilton Head Island as America's Favorite Island®! This is the fifth year in a row we've accepted this honor. That's right, number five! Of course, if you've ever spent time on Hilton Head Island, you already know that the Lowcountry is a special place, and we're happy that so many people feel the same way. 
This isn't the first time Condé Nast Traveler has had wonderful things to say about Hilton Head Island. Over the years, they've shared our stories and beauty with their readers — and we thought it would be fun to highlight some of the best things they've said with you. So we've rounded up a few of our favorite mentions from the last few years right here. Take a look at what one of the world's definitive voices in travel has to say about Hilton Head Island.
We have to start things off with recognition that always makes us smile. In 2020, Condé Nast Traveler readers named Hilton Head Island the top island in the United States in their Readers' Choice Awards. Hilton Head Island ranked higher than iconic destinations like Maui, Nantucket, and Mackinac Island, just to name a few. Being recognized by these readers is so special, and we're always grateful! You can check out the complete list from 2020 here.
FALL HAS IT ALL 
In November 2019, Condé Nast Traveler wrote about what makes fall such a fantastic time of year here on Hilton Head Island. Beyond our island's beautiful weather and natural beauty, they also highlighted our incredible gastronomy scene (with shoutouts to Fishcamp and Ocean Lounge at The Sea Pines Resort), the world-famous Harbour Town Lighthouse, and seasonal events like the Hilton Head Island Concours d'Elegance & Motoring Festival. 
LIFE'S A BEACH 
In 2020, Condé Nast Traveler readers really loved us. In addition to the accolades we mentioned above, they also named Hilton Head Island one of the world's top beach destinations. And with 12 miles of beautiful beaches to explore, it's easy to see why! Readers highlighted Coligny Beach as a favorite for the classic beach vacation experience and Bradley Beach as a more low-key alternative. They also mentioned The Inn & Club at Harbour Town as a top spot to stay while visiting.  
But it's not just readers of Condé Nast Traveler who love Coligny Beach. Writer Caitlin Morton also had plenty of kind things to say when she wrote about The 19 Best Beaches in the U.S. in 2015. She highlighted its natural charm, calm waters, and nearby shops and restaurants as reasons it's a must-visit for beach lovers. 
DAUFUSKIE DELIGHTS
Hilton Head Island is full of hidden gems. In 2017, Condé Nast Traveler readers agreed, when they named Daufuskie Island one of the most underrated Islands in the U.S. Readers were charmed by Daufuskie's car-free historic atmosphere and loved having the opportunity to stay right on the beach in a classic southern mansion or converted lighthouse. 
FAMILY FUN FOR EVERYONE 
Writer Kimberly Wilson highlighted Hilton Head Island as one of the Best Family Vacation Spots in the U.S. in 2020. She noted our excellent family-friendly resorts (like the Omni Hilton Head Oceanfront Resort), world-class golf, delicious dining options such as Hudson's Seafood House on the Docks, and fascinating must-see historical spots like Historic Mitchelville Freedom Park as examples of how Hilton Head Island has something for everybody.
SHE WAS A DAY TRIPPER
One of the things we love about Hilton Head Island is how it feels like another world — a million miles from anywhere else. But the truth is, we're actually very easy to visit! Paul Oswell agrees with us, which is why he named Hilton Head Island one of the 3 Best Day Trips from Charleston in 2020. Lively, eclectic, and spectacular were just a few of the words he used to describe our lovely spot in the Lowcountry. He also took the time to highlight resorts like The Inn & Club at Harbour Town, Sonesta Resort Hilton Head Island, and Disney's Hilton Head Island Resort, restaurants such as The Jazz Corner and Michael Anthony's, and things to do like a visit to the Sea Pines Forest Preserve or the Pirates of Hilton Head adventure. We have to admit, if you want to take in all of the amazing places Paul mentions in his article, it might take more than a day! 
COME SEE WHAT CONDÉ NAST TRAVELER ALREADY KNOWS
We want to thank Condé Nast Traveler for their kind words over the years and once again for the honor of being named America's Favorite Island® for the fifth year in a row. Are you ready to see what's so special about Hilton Head Island for yourself? Request a destination guide and start planning your unforgettable Lowcountry vacation today. 
More Trending Stories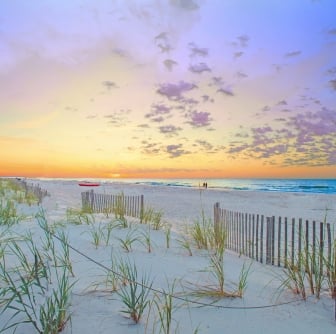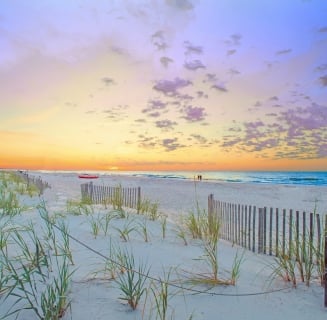 7 Reasons Why Hilton Head Island Should Be on Your Bucket List
From our stunning natural beauty, green culture, and wildlife protection initiatives to our Lowcountry lifestyle and warm Southern hospitality: There...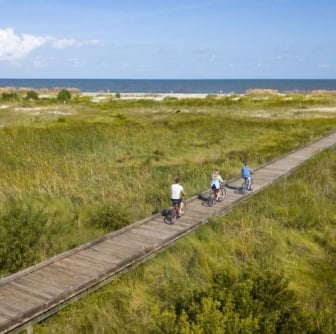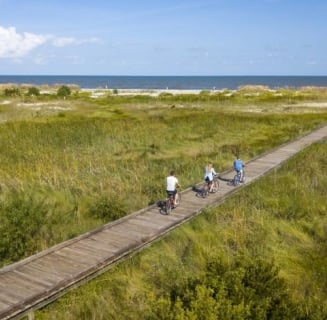 How to Spend 48 Hours on Hilton Head Island
Hilton Head Island offers a unique and relaxing vacation experience unlike anywhere else—and everyone, at some point, should make their way to America...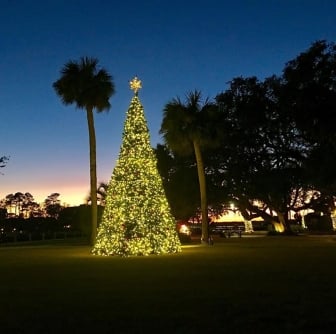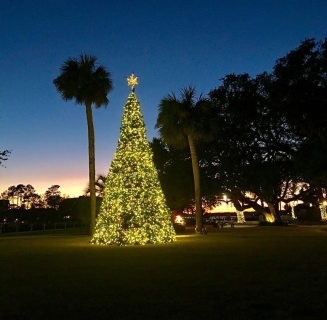 Walking in a Lowcountry Wonderland: Celebrate the Holidays on Hilton Head Island
What if you could leave all the planning behind this holiday season? Say goodbye to checklists, preparations, and online shopping, and instead, gather...