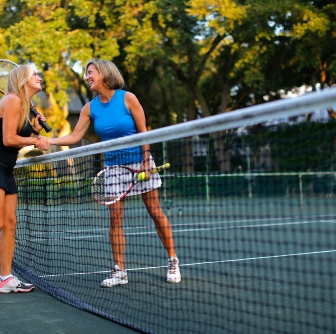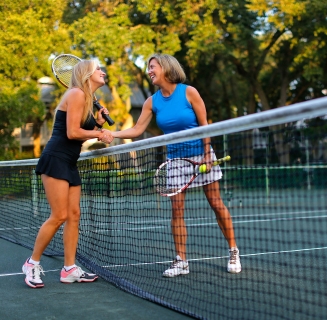 A guide to tennis on hilton head island
By Hilton Head Insider
Tennis is active, social, and so much fun. Played all around the world, it's a sport that suits all ages and abilities, and one we love here on Hilton Head Island. Our 12-mile island has more than 300 courts—quite possibly the most per square mile you'll find anywhere!
With all that tennis fun to be had, we've put together a helpful guide on where and when you can hit the court, plus round-robins, camps, and classes to help you improve your game, or simply get started.
WHERE TO PLAY
Our tennis facilities are first class, and are ranked among the best in the world. Indoor, outdoor, and Har-Tru clay courts and 25+ pickleball hard court surfaces provide ample choice for those just beginning in the game and more seasoned players alike.
PORT ROYAL RACQUET CLUB
On the northwestern point of the island, the picturesque Port Royal Plantation is home to the Port Royal Racquet Club. Opened in 1985, the club is nestled among pines, maples, mossy live oaks, and a magnolia tree or two, and is home to eight Har-Tru clay courts. Tennis stars and legends have played here, including Martina Navratilova, Steffi Graf, and Stan Smith.
When you play at Port Royal, you'll have access to semi-private and private lessons and custom clinics, plus corporate outings that can range from casual to competitive. During the week, adults can hone their skills with Stroke of the Day morning sessions that focus on a particular stroke (volley, backhand, serve, etc.), step it up with Fast Action Drills, or play together with drills for doubles or round robins on Wednesdays. Are you kids keen on tennis? They offer junior programs for your budding Bianca Andreescu too.
After a day at the club, the perfect place to rest and refresh is The Westin Hilton Head Island Resort & Spa. Right on the ocean, you'll find the perfect balance of Lowcountry luxury just a short walk or drive from Port Royal Racquet Club. With beach access, three pools, four on-site restaurants, and the fun Westin Family Kid's Club, your tennis getaway starts here. With Westin's special tennis package, you'll get an additional hour of court time and one hour of semi-private instruction each day of your stay.
VAN DER MEER TENNIS CENTER
Where better to get expert instruction than at the tennis center founded by the "teacher of teachers"? For more than 60 years, Dennis Van Der Meer's innovative techniques and engaging style have helped tens of thousands of tennis players improve their game. Just a block from the beach at the south end of the island, the center offers classes, camps, and academies for all ages and abilities. Small groups ensure you'll get personalized lessons, and with seven covered/indoor courts (out of a total 38 courts), you can play whatever the weather—though we have to say it's usually pretty sunny around here!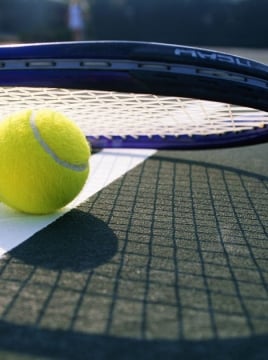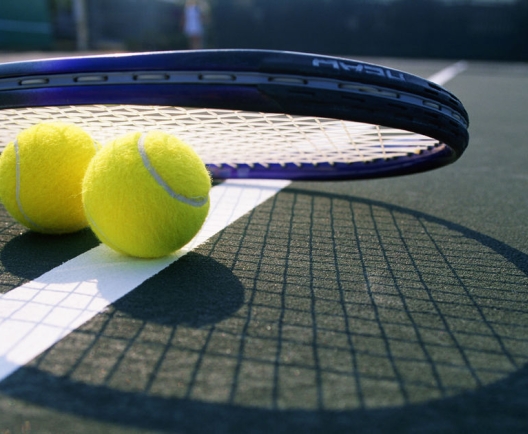 MORE RESORTS AND CLUBS
The Palmetto Dunes Tennis & Pickleball Center offers the island's largest selection of tennis apparel, equipment, and lighted courts for those warm Hilton Head Island evenings. Check out free exhibitions on Mondays and demo days on Tuesdays, in addition to clinics, camps, and round robins at this center that was recently named #1 Tennis Resort in the Carolinas by Tennis Magazine.
As a registered guest at Sea Pines Racquet Club, your first two hours of play are complimentary, and you'll have the opportunity to hone your game with the help of USPTA-certified professionals. Under the direction of former U.S. Open and Wimbledon champ Stan Smith (also the best-selling author of Stan Smith: Some People Think I'm a Shoe), the club offers unique programs like cardio tennis that help you work on your overall fitness both on and off the court.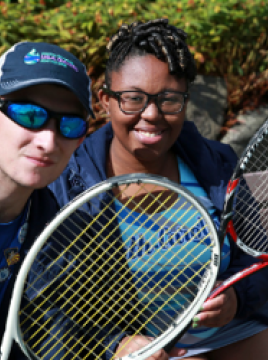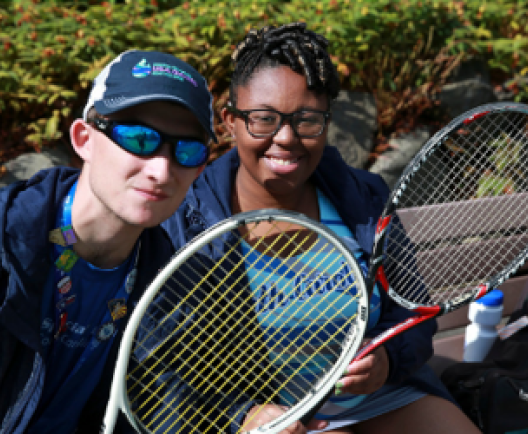 UPCOMING TENNIS EVENTS ON HILTON HEAD ISLAND
Fall on Hilton Head Island is a tennis lover's dream. It's less humid, but still nice and warm for days spent on our outdoor courts. Here are some tennis events we're looking forward to this fall: 
Fall at Van Der Meer Tennis Center: Thanksgiving week is full of adult classes, daily programs, and junior clinics. If you'll be attending, sign up early, as events like the Thanksgiving morning round robin sell out every year!
H.O.P.E. Life and Rehab Tennis Tournament: Help those touched by cancer at the annual fundraising tournament for H.O.P.E. Life Cancer Recovery Fund on September 27. Get your mixed double team together and play for a cause at South Beach Racquet Club.
Special Olympics National Tennis Tournament: Cheer on incredible athletes from across the continent as they compete in singles and doubles action at the Special Olympics North America Tennis Championships October 17-19.
This is just a sample of all the tennis activity you can expect when you visit us. Learn more about tennis packages, the history of tennis on the island, and court locations here and start planning your tennis vacation on Hilton Head Island.
More Trending Stories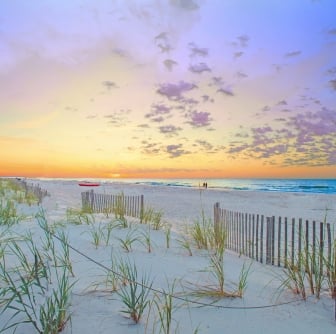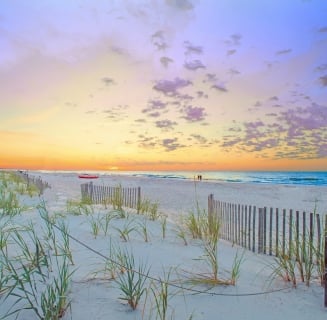 7 Reasons Why Hilton Head Island Should Be on Your Bucket List
From our stunning natural beauty, green culture, and wildlife protection initiatives to our Lowcountry lifestyle and warm Southern hospitality: There...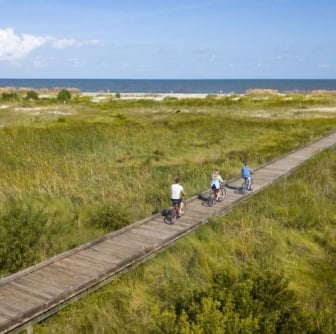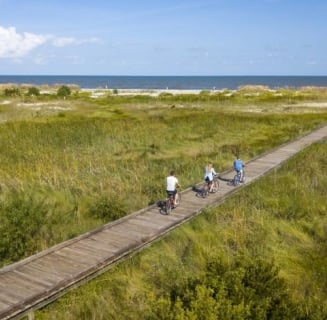 How to Spend 48 Hours on Hilton Head Island
Hilton Head Island offers a unique and relaxing vacation experience unlike anywhere else—and everyone, at some point, should make their way to America...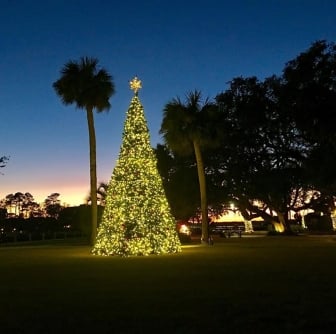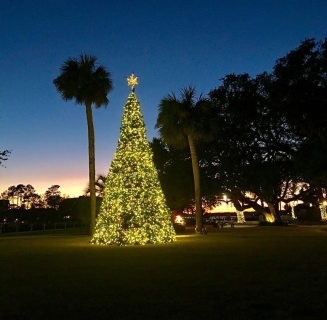 Walking in a Lowcountry Wonderland: Celebrate the Holidays on Hilton Head Island
What if you could leave all the planning behind this holiday season? Say goodbye to checklists, preparations, and online shopping, and instead, gather...