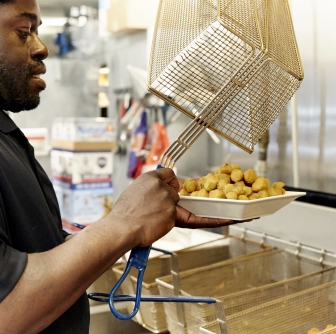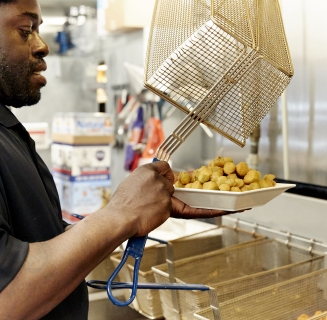 Five Reasons a Visit to Hilton Head Island Should be on your New Years' Resolutions List
By Hilton Head Insider
For so many of us, the beginning of a new year naturally prompts a moment of reflection. It's a time to take stock of the things that matter most, set intentions for the year to come, and look back on memories made with the people who matter most to us. As we welcome 2023 here in the Lowcountry, we're filled with hope and excitement at the incredible possibilities this new year holds — not to mention the many wonderful visitors we look forward to once again welcoming to our sunny shores!
In our often-challenging, ever-changing world, making time for connection, joy, and celebration feels more important than ever. And what better place to do just that than right here on America's Favorite Island®? Whether your New Year's resolutions are about getting into shape, reconnecting with nature, or enjoying quality time with loved ones, a visit to Hilton Head Island offers that rare opportunity to blend intention and relaxation. The result? A getaway you'll reminisce about for many years to come.
Broaden Your Culinary Horizons
If 2022's dinner routine has left you craving a little more variety, then the new year is the perfect time to shake things up and try something completely new. And what better way to do just that than during Hilton Head Island's 15th annual Restaurant Week? From January 28th to February 4th, 2023, this exciting annual celebration of the Lowcountry's vibrant food culture gives tourists and islanders alike an opportunity to savor the local flavor, with prix-fixe menu offerings and incredible deals available at more than 70 local restaurants.
Of course, there's plenty of culinary adventure to be had no matter what time of year you plan your visit to Hilton Head Island, thanks to the more than 250 restaurants — including numerous independent establishments, hidden gems, and family-run favorites — that call our island home. From dockside sea-to-table dining to fusion cuisine, artisanal baked goods, and locally distilled spirits, you'll find something to delight every sort of culinary explorer on a delicious journey through the Lowcountry.
Get Moving
Balancing a New Year's resolution to get more exercise with the indulgence of a relaxing vacation can sometimes be a challenge. Thankfully, physical activity and effortless relaxation go hand-in-hand here on Hilton Head Island, with countless opportunities for outdoor adventure around every corner.
Take to the calm, coastal waters on a kayaking excursion. Soar through the treetops on a zipline canopy tour. Or go out for a spin on two wheels and get blissfully lost exploring the Island's more than 60 miles of leisure pathways. Plus, with 23 world-class golf courses to be found right here on Hilton Head Island — including the legendary Harbour Town Golf Links, home of the PGA TOUR's RBC Heritage Presented by Boeing — you can work on your game while also getting your 10,000 steps in. It all adds up to an effortless, active vacation experience that will leave you feeling relaxed, refreshed, and ready to take on the new year ahead.
Looking to take a more intentional approach to your healthy 2023? Treat yourself to an all-inclusive getaway that's equal parts vacation and wellness motivation with Hilton Head Health's LivingWell Program. This seven-day intensive program takes a whole-person approach to transforming your perspective on health and wellness, with state-of-the-art fitness facilities, expert coaches and nutritionists, and engaging educational sessions — all in a refined, welcoming resort setting. Treat your tastebuds to guilt-free dining with True Restaurant's coastal-inspired cuisine. Learn to prepare simple, nourishing, and delicious home-cooked meals through interactive demonstrations by expert chefs at the Healthy Kitchen. Or retreat to a place of total tranquility with an afternoon at the Indigo Spa — the perfect way to celebrate your year of self-care.
Become a Cultural Connoisseur 
If you listed "travel more" as one of your resolutions for 2023, then you already know the most meaningful travel experiences are about building connections to cultures and communities we might never have encountered back home. And with our wealth of museums, galleries, theater, and festivals, there is just so much incredible culture to experience here in the Lowcountry!
Plan a visit to our shores this February to experience the Hilton Head Island Gullah Celebration — a one-of-a-kind showcase of the rich cultural heritage of the Gullah people and their fascinating history here on the South Carolina coast. During this month-long celebration, you'll have the opportunity to learn about one of the country's most culturally distinct African American populations, with a set of West African-influenced linguistic, culinary, artistic, and musical traditions all their own. Engage with their legacy of perseverance and survival through first-hand historical accounts, try a taste of traditional Gullah cuisine, or watch skilled artisans craft traditional sweetgrass baskets using techniques handed down across generations.
Explore the many captivating cultural events 2023 has in store here on Hilton Head Island, and start planning your Lowcountry adventure today.
Get Back to Nature
Spending time in the great outdoors has never felt more important, so it's little wonder that so many people are making this a priority going into 2023. And as America's first eco-planned community, Hilton Head Island is the ideal place to do just that. Our scenic shores, abundant wildlife, and mild coastal climate make outdoor adventure in the Lowcountry simply irresistible.
Catch a glimpse of a few of the more than 200 bird species that call our island home on a free guided tour of the Audubon-Newhall Preserve, offered weekly on Wednesday mornings and led by a Master Birder. Take to the water on a chartered boat tour, where you might just be treated to the spectacular sight of bottle-nose dolphins frolicking in the surf. Or learn about the conservation efforts of the Hilton Head Island Sea Turtle Patrol and their tireless efforts to protect the nesting grounds of the endangered loggerhead sea turtles who flock to our shores each spring. You can even do your part to help safeguard these adorable ancient mariners by participating in the community's Lights Out program, even adopting a nest!
Create New Memories
If the last few years have taught us anything, it's the value of spending quality time with the people we care about most. So whether that looks like an intimate getaway for two, a long-overdue family reunion, or something in between, you're sure to find the perfect setting for making new memories among the wonderful variety of hotels, resorts, vacation homes, and villa rentals available right here on Hilton Head Island.
Dreaming of a golf getaway that doubles as a long-overdue catch-up with old friends? Book a four-bedroom villa at Palmetto Dunes Oceanfront Resort, where three on-site signature golf courses allow your whole crew to stay and play in one convenient location. Or, if relaxation and rejuvenation are the order of the day, browse through Hilton Head Island's impressive selection of spa resorts, where you can choose from an array of integrated amenity packages and standalone spa treatments for that perfectly pampered experience.
Plus, for groups traveling from different parts of the country, Hilton Head Island offers a convenient location that's connected to everywhere, yet feels miles away from the everyday. Take advantage of our convenient location just 30 minutes from Interstate 95 (I-95), along with non-stop flights from major cities to our two airports, Savannah Hilton Head International Airport and Hilton Head Island Airport. With so many convenient ways to get here, you can spend less time traveling and more time making memories together.
Make 2023 a Year to Remember
From Restaurant Week and the Gullah Celebration to golfing, beach days, and outdoor adventure, there's just so much to look forward to in the new year here on Hilton Head Island. Of course, the most exciting prospect is the opportunity to spend quality time making memories with the ones we love. Start planning your Lowcountry getaway today, and make 2023 a year to remember.
More Trending Stories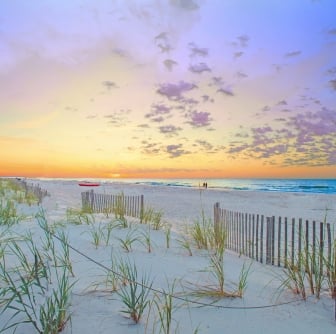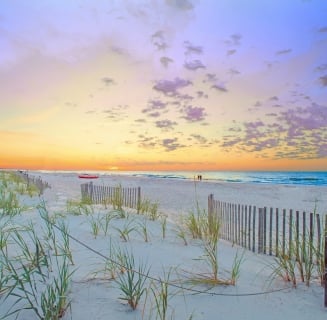 7 Reasons Why Hilton Head Island Should Be on Your Bucket List
From our stunning natural beauty, green culture, and wildlife protection initiatives to our Lowcountry lifestyle and warm Southern hospitality: There...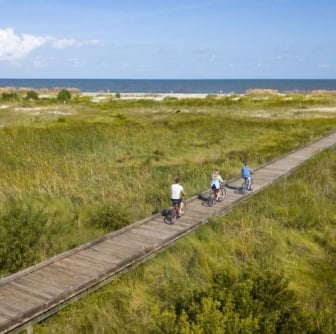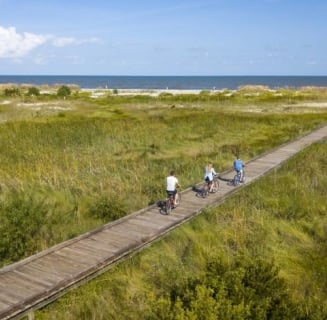 How to Spend 48 Hours on Hilton Head Island
Hilton Head Island offers a unique and relaxing vacation experience unlike anywhere else—and everyone, at some point, should make their way to America...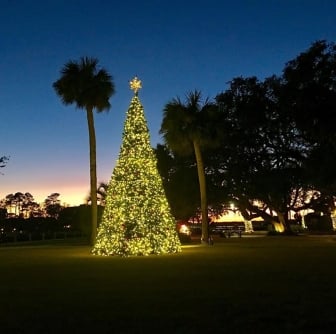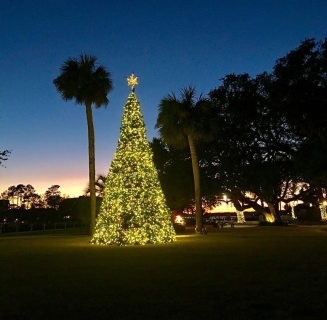 Walking in a Lowcountry Wonderland: Celebrate the Holidays on Hilton Head Island
What if you could leave all the planning behind this holiday season? Say goodbye to checklists, preparations, and online shopping, and instead, gather...