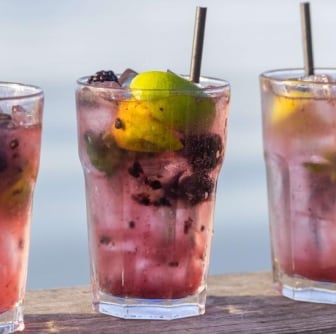 5 Hilton Head Island Date Night Ideas
By Hilton Head Insider
Pristine sandy beaches that were made for strolling hand-in-hand, stunning sunrises and sunsets, delicious food and drinks, lavish accommodations, abundant natural beauty–Hilton Head Island is a picture-perfect date destination. For a memorable first date, a milestone anniversary, or anything in between, it doesn't get more romantic than a rendezvous for two on Hilton Head Island.
Need a little inspiration for planning a great date? Check out some of our favorite Hilton Head Island date ideas for an unforgettably romantic day or evening!
FOR A DATE THAT'S SURE TO IMPRESS, TRY: DINNER WITH A VIEW
With more than 250 restaurants on Hilton Head Island, there's a menu to satisfy any palate. And since date night is all about making memories and enjoying a special experience together, it's the perfect opportunity to sample one of Hilton Head Island's seaside restaurants. Choose from casual fare or fine dining and let nature provide a gorgeous backdrop for your meal.
Throughout Hilton Head Island, you can find plenty of restaurants serving fresh seafood alongside beautiful water views. Opt for a casual date dinner of fried shrimp and hush puppies, or go for an elegant meal featuring lobster, scallops, or sea bass. Browse the menus at some of Hilton Head Island's best restaurants to get a sense of how you'll delight your taste buds.
For a casual seafood dinner, Hudson's Seafood House on the Docks is one of the area's oldest and most famous restaurants–with good reason! Fresh, local seafood and incredible views of the Intracoastal Waterway make Hudson's an excellent pick for date night dining. Plus, Hudson's has been featured by Food Network as a top destination for oyster lovers, and they are sustainable in that they grow and harvest their very own oysters.
If you prefer Italian fare, you can't miss Nunzio Restaurant & Bar. Nunzio's classic & contemporary Italian dishes perfectly portray the harmony between Hilton Head Island and Italy. By evoking the simplicity of southern Italian food and combining locally sourced ingredients, Nunzio's menu delivers a bouquet of regional tastes. Dynamic flavors, an upscale dining room, and an extensive wine list make for an incredibly memorable and romantic evening. 
IF YOU'RE BOTH IN NEED OF SOME RELAXATION, TRY: SPA DAY FOR TWO
A date should be stress-free, and it doesn't get much more relaxing than a visit to the spa! Let your worries and cares melt away as you reconnect with your partner during a couples' treatment at one of the finest spas on Hilton Head Island. Not only will you get to enjoy some quality time with your significant other, you'll both look and feel great!
Book a side-by-side couples massage at Heavenly Spa at The Westin Hilton Head Island Resort & Spa to sooth your body, lift your spirits, and unwind with your date. A favorite spa destination of Hilton Head Island locals and visitors alike, Heavenly Spa is a wonderful place to recharge your relationship.
Namaste Spa at Marriott's Barony Beach Club offers a host of relaxing amenities with couples in mind. To make your spa date extra romantic, book a couples' suite, which features side-by-side freestanding soaker tubs. Then, enjoy a couples' massage and let the expert massage therapists at Namaste Spa work their magic and have you both feeling like a million bucks.
Try something new together at Pure Salt Studios; a place to breathe, recharge, and revitalize. Pure Salt Studios is a state-of-the-art halotherapy and wellness studio committed to bringing our community the best of dry salt therapy to the Lowcountry. They offer a relaxing and unique space featuring halotherapy, infrared sauna, salted wellness classes and draft kombucha. 
IF YOU WANT TO KEEP SMALL TALK TO A MINIMUM, TRY: AN EVENING OF ENTERTAINMENT
For a step up from the traditional date night at the movies, why not check out a live stage performance? No matter what kind of shows you prefer–Broadway-style musicals, live jazz or classical music, or laugh-out-loud comedies–you can always count on a fantastic show while on Hilton Head Island. Many of our performing arts venues are operational with extensive COVID-19 safety protocols.
The award-winning Arts Center of Coastal Carolina hosts well-loved stage productions, acclaimed musical acts, and much more. With an upcoming theater series that includes performances such as Red, Johnny Mercer, Mamma Mia!, and more, you'll both be entertained and delighted!
Looking for less drama and more live music on date night? The Jazz Corner at The Village at Wexford features two concerts nightly at 6:30pm and 9:00pm. This award-winning jazz room pairs smooth and elegant jazz with gourmet dining, providing an intimate and relaxed environment since 1999.
FOR LOW-KEY ROMANCE, TRY: A SUNSET BEACH STROLL 
With 12 miles of some of the best beaches in the United States, Hilton Head Island is a beach lover's paradise. And what's more romantic than a hand-in-hand stroll on soft sand with gently crashing waves as the day comes to end. Head to one of Hilton Head Island's public beaches as the day draws to a close and you'll be rewarded with a beautiful, colorful sky. If you're both morning people, head to the beach in the morning for a stunning sunrise over the ocean. It couldn't be easier to plan–since Mother Nature does all the work!
IF YOU WANT AN UNFORGETTABLE ADVENTURE, TRY: A DATE OUTDOORS
If you're celebrating a special milestone with your partner or feel like taking date night to the next level, discover an unforgettable adventure outdoors. Stop by Outside Hilton Head and start exploring the beautiful nature of Hilton Head Island all year round. Spend date night with Atlantic Bottlenose dolphins on a boat tour, with the option to book a private charter if you want the boat to yourself. Or go on a sunset cruise for a spectacular show on the sea with a romantic sky. 
Pack a lunch and spend quality time together as you explore the Lowcountry waters at your own pace with a kayak or paddleboard rental. And if you'd rather take date night on the road, rent a bike and ride on the 60 miles of trails that connect the island or an oceanfront ride on the beach.
If you're a competitive couple, Hilton Head Island is a world-class golf and tennis destination. After a round of golf or a tennis match or two, spend the day relaxing poolside in a private cabana. 
Looking for even more date night inspiration? View our Hilton Head Island Vacation Planner and start planning your perfect romantic escape. With so many options, you just might need to plan a second date soon!
More Trending Stories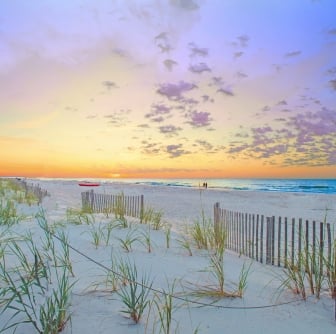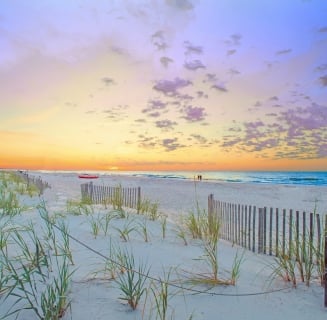 7 Reasons Why Hilton Head Island Should Be on Your Bucket List
From our stunning natural beauty, green culture, and wildlife protection initiatives to our Lowcountry lifestyle and warm Southern hospitality: There...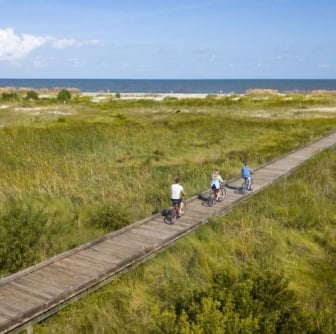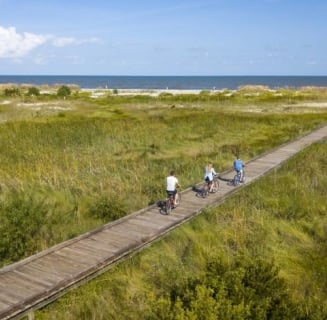 How to Spend 48 Hours on Hilton Head Island
Hilton Head Island offers a unique and relaxing vacation experience unlike anywhere else—and everyone, at some point, should make their way to America...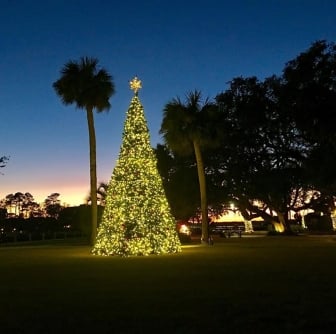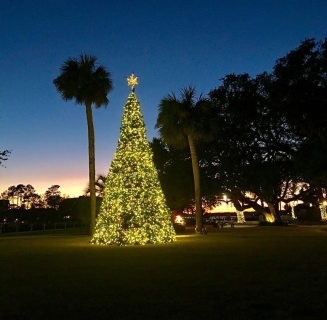 Walking in a Lowcountry Wonderland: Celebrate the Holidays on Hilton Head Island
What if you could leave all the planning behind this holiday season? Say goodbye to checklists, preparations, and online shopping, and instead, gather...