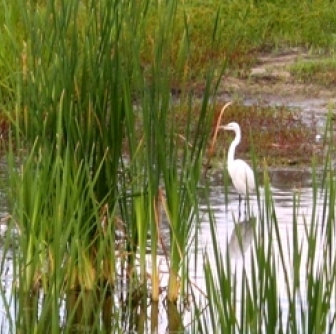 Into the wild
By Hilton Head Insider
A day on one of the Lowcountry's uninhabited islands
I must admit, I'm a little embarrassed to confess that in all my time living on/visiting Hilton Head Island, I had never been out to explore Pinckney Island.  What a mistake!
Pinckney Island, located between the two bridges connecting Bluffton, SC and Hilton Head Island, can be easy to miss to most newcomers.  However, I have no excuse.  I have driven by the turn off more than a thousand times and I'm just now finding my way there.
As you turn off of US 278, a single road sandwiched between Skull Creek and Mackay Creek takes you into this National Wildlife Refuge.  The drive onto the Island immediately sets the tone for your entire visit – serene, un-crowded, and shrouded in a bit of mystery (you'll find yourself wondering what you'll see around the next bend).
Upon arriving for my first visit in the late afternoon, I made my way to Ibis Pond and found the trees snow capped with white egrets, white ibis and wood storks.  I only took advantage of a small portion of the available trails on Pinckney Island during my first visit.  With the 14 miles of trails (walkers, runners and bicyclists are all welcome), the Refuge offers a variety of trips with distances as short as 1.2 miles roundtrip and as hefty as almost 8 miles.  However, keep in mind before you take off for your trek, there are no restrooms beyond the parking area and you should bring your own drinking water.
In the over 4,000 acre refuge, there are 5 islands (although Pinckney is the only one open to public use) and nearly 67% consists of salt marsh and tidal creeks.  The various habitats are known to house a wide variety of birds including waterfowl, shore birds and wading birds, white-tailed deer and American alligators.
Kayaks are welcome to explore the many waterways surrounding the refuge and there is a public boat ramp across US 278 at Last End Point.  Motorized vehicles are not allowed beyond the parking area and pets are not allowed off or on the leash.  Please be sure to read all regulations before setting off to explore.
Want a guided tour of Pinckney Island?
The Coastal Discovery Museum offers a walking tour with historical and natural history overviews of the property.  Tours are offered on Tuesdays and Thursdays at 9:00 AM and will take you on a two hour (1.5 miles roundtrip) exploration with your guide.  Adults are $12 and children (ages 4-12) are $7 and reservations can be made by calling the Museum (843-689-6767 ext. 223).
More Trending Stories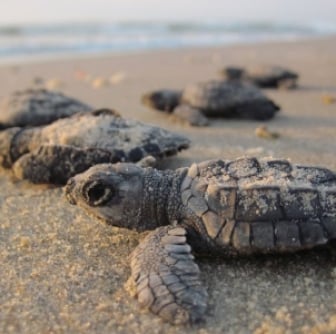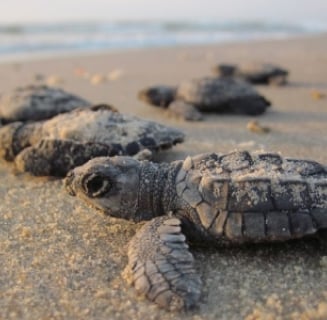 5 Fascinating Facts About Sea Turtles on Hilton Head Island
With its sun-kissed beaches, vibrant coastal landscapes, and a commitment to conservation, Hilton Head Island is a paradise teeming with extraordinary...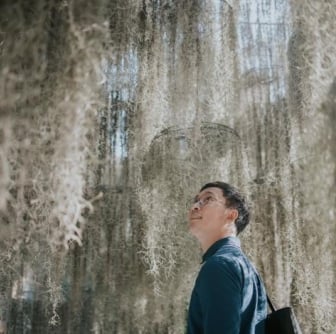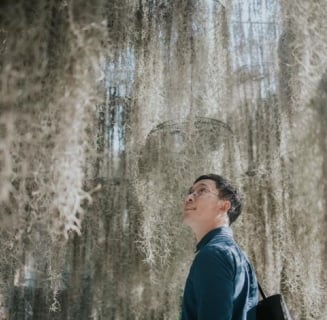 Staying Mindful of Our Impact: Sustainable Practices on Hilton Head Island
Did you know Hilton Head Island was America's first eco-planned community? That our commitment to developing tree cover has been continuously...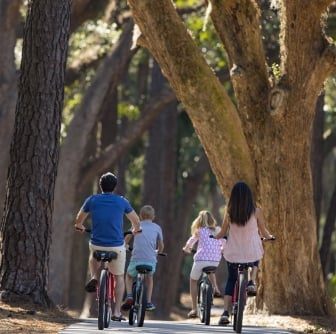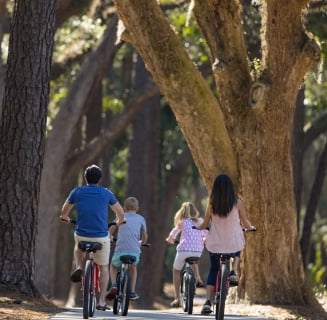 Hilton Head Island Recognized as One of the 'Best Bicycling Communities' in the United States!
Hilton Head Island has been recognized as one of the top 25 bicycle-friendly communities in the United States and one of 39 to achieve "Gold-Level"...