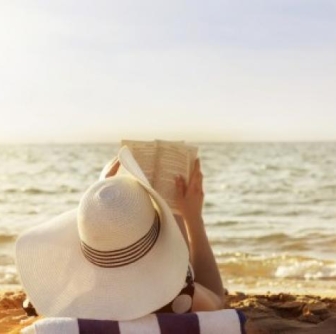 What to Read This Summer on Hilton Head Island
By Erin Shaw
Now that summer is here, it's time to start compiling your summer reading list. And honestly, what's a vacation without a good book to read? So here are 10 great books to crack open on your trip to Hilton Head Island this summer:
1. LAST LIGHT OVER CAROLINA BY MARY ALICE MONROE
We'll start with the beach reads. Any book by Mary Alice Monroe is a good bet. The author frequently mines Lowcountry South Carolina for story ideas. "The Last Light Over Carolina" follows Carolina Morrison and her husband, Bud, a shrimp boat captain that gets lost at sea. Also check out her Lowcountry Summer Trilogy, about three sisters that spend the summer at their grandmother's beach house on Sullivan's Island. The final book in the trilogy, "The Summer's End" just came out.
2. FULL OF GRACE BY DOROTHEA BENTON FRANK
Frank also frequently sets her novels in South Carolina, especially in Charleston. Her book "Full of Grace" unfolds on Hilton Head Island. Al and Connie Russo move to the island from New Jersey with their 32-year-old Grace. It's in this southern setting that Grace must work out the issues with her family and her commitment-phobic boyfriend, Michael.
3. BAY TANNER SERIES BY KATHRYN WALL
Lowcountry author Kathryn Wall was an accountant for 25 years before becoming an author.
In her mysteries, title character Bay Tanner is a young widow living on Hilton Head Island. Start with "In for Penny" and read on for intriguing characters and surprising revelations.
4. THE WATER IS WIDE BY PAT CONROY
What Southern reading list would be complete without Pat Conroy? The king of Lowcountry literature has written plenty of gems, but often overlooked is his early novel "The Water is Wide," based on his time teaching on Daufuskie Island. Most of the students he teaches can't read or write, but Conroy (or "Conrack" as the students call him) is eager to show them how fun learning can be.
5. LEGENDARY LOCALS OF HILTON HEAD BY BARBARA MULLER
If you're interested in learning more about the history of the island, pick up a copy of "Legendary Locals of Hilton Head." Local writer and amateur historian Barbara Muller profiled dozens of individuals who contributed to the growth of Hilton Head. Included are Captain William Hilton, the island's namesake, Civil War generals and Spanish settlers.
6. PROFITS AND POLITICS IN PARADISE BY MICHAEL DANIELSON
In the 1950s, Charles Fraser had the idea to transform Hilton Head into the resort and retirement community we see today. "Profits and Politics" details Fraser and his fellow developer's moves as they set out to develop the island, and explores the economic expansion that resulted.
7. HILTON HEAD ISLAND: UNPACKED & STAYING BY THE ISLAND WRITERS' NETWORK
This anthology is a collection of more than 40 selections from local authors. Their stories vary humorous to insightful, but each shows why the writers love Hilton Head so much. "Unpacked and Staying" was the first anthology by the Island Writers' network, followed by "Hilton Headings" and "Hilton Head Island: Living the Dream."
On "Hilton Headings" Pat Conroy said, "The English language is alive and well on Hilton Head Island. This book proves it."
8. HARRIET TUBMAN: THE ROAD TO FREEDOM BY CATHERINE CLINTON
You might think you know the history of Harriet Tubman, but do you really? Did you know that Tubman was on Hilton Head working as a spy for the Union during the Civil War?
"The Road to Freedom" tells the life story of this remarkable woman and her efforts to lead slaves to freedom.
9.GULLAH CULTURE IN AMERICA BY WILBUR CROSS
Here's another one for you history buffs. And the history of the Gullah people and culture as it relates to Lowcountry South Carolina is important. Gullah are descendants from slaves brought to the Sea Islands from West Africa. The book begins with the journeys of 15 Gullah speakers who went to Sierra Leone and other parts of West Africa in 1989, 1998, and 2005 to trace their origins and history.
10. THE BLUFFTON EXPEDITION – THE BURNING OF BLUFFTON, SC DURING THE CIVIL WAR BY JEFF FULGHAM
Last but not least, let's not forget about our neighbors in Bluffton. "The Bluffton Expedition" details the Confederate use of the town as a staging area for raids against the Union occupation and blockade forces. Pick this book up to find out what role Bluffton played in our nation's history.
More Trending Stories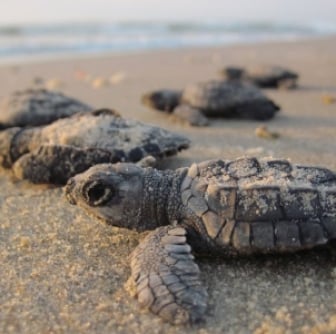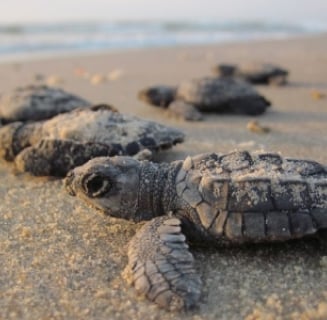 5 Fascinating Facts About Sea Turtles on Hilton Head Island
With its sun-kissed beaches, vibrant coastal landscapes, and a commitment to conservation, Hilton Head Island is a paradise teeming with extraordinary...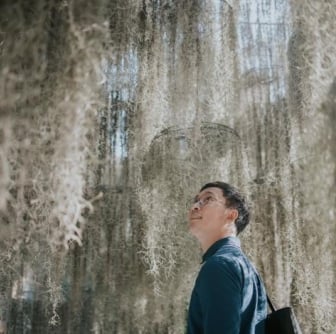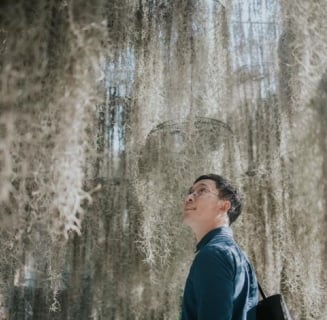 Staying Mindful of Our Impact: Sustainable Practices on Hilton Head Island
Did you know Hilton Head Island was America's first eco-planned community? That our commitment to developing tree cover has been continuously...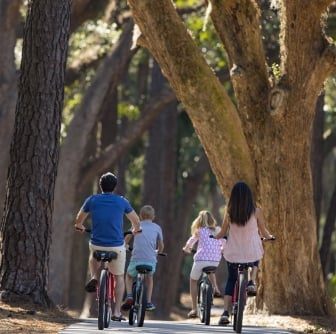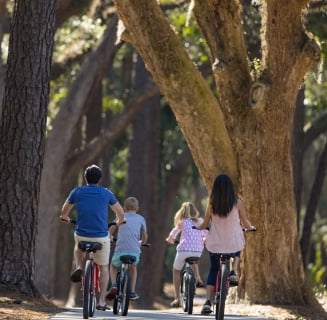 Hilton Head Island Recognized as One of the 'Best Bicycling Communities' in the United States!
Hilton Head Island has been recognized as one of the top 25 bicycle-friendly communities in the United States and one of 39 to achieve "Gold-Level"...