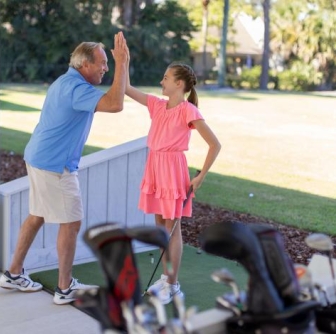 What to Look Forward to in Summer 2022 on Hilton Head Island
By Hilton Head Insider
It's no secret that summer on Hilton Head Island is magical. Hilton Head Island is the ideal place to be when the summer season hits with 12-mile stretches of picturesque beaches, real-life postcard moments from every angle, and endless ways for anyone to enjoy the outdoors. Of course, one of the best reasons to visit the island in the summer is to soak up all that South Carolina sunshine, making it the perfect time to get outside and experience the Lowcountry. Whether you're searching for lazy days at the beach, outdoor adventures, discovering the arts & culture, or finding the best bite to eat, America's Favorite Island® has so much to offer. Make the most of the warm and sunny weather with some of the best things to do and see on Hilton Head Island in the summer that you won't want to miss.
VISIT THE BEACHES
Hilton Head Island is a blissful year-round beach paradise. With some of the most beautiful beaches in the country, you can easily enjoy a day filled with sunshine. Walk along the sandy shores, enjoy the beautiful scenery, or plunge into the warm salty water. 
From South Beach to Folly Field Beach, Forest Beach to Driessen Beach, there's no shortage of beaches to choose from. Although each one is equally beautiful, you can find an array of different sights and activities at each beach to best suit your needs. When you're done relaxing at the beach, explore activities on the water, like fishing, kayaking, dolphin watching, boat tours, and more. 
FOLLY FIELD BEACH
With beautiful sand and unforgettable sunrises, Folly Field is a must on your Hilton Head Island beach bucket list. If you're looking to get your toes in the sand and enjoy Lowcountry paradise, this is your spot. Located mid-island and near the Shelter Cove Town Centre, Folly Field is a great central destination to enjoy the convenience of shopping and great food while still being close to the ocean.
COLIGNY BEACH
Coligny Beach is one of the most popular beaches on Hilton Head Island. Given its short walking distance to beachside bars, access to many activities — including a splash pad for kids — and breathtaking scenery, it's easy to see why. In addition, the beach is right across from Coligny Plaza, which includes over 60 stores and restaurants to visit for an excellent day in the sun.
DRIESSEN BEACH
Driessen Beach is a hidden gem on Hilton Head Island. With a long boardwalk and quiet shores, it's the ideal place to bring the family. You can also enjoy access to the on-site playground that the kids will love.
CYCLE ALONG THE ISLAND
One of our favorite ways to discover Hilton Head Island is by bicycle! If you're looking to explore the outdoors and soak up the sunshine, biking on Hilton Head Island is the ideal way to do it. With 12-miles of wide hard-packed sand beaches for riding and over 50-miles of leisure pathways, our Gold Level Bicycle Friendly Community (as rated by the American League of Bicyclists) boasts the best biking with endless paths to explore. Pedaling on networks of trails through forests and along the coastline, you can enjoy the warm weather and island scenery to the fullest. Take the opportunity to visit beaches, discover wildlife, and pedal through town with easy access to everything using our guides to cycling on Hilton Head Island.
ADVENTURE OUTDOORS 
There are many ways to adventure outdoors on Hilton Head Island and make the most of the sunny weather. Take on the trails and go off the beaten path to explore our nature preserves and forest areas, or visit our parks to see wildlife in their natural habitat.
PINCKNEY ISLAND
Experience Hilton Head Island's wildlife in its natural habitat at Pinckney Island Wildlife Refuge. Here, you can access 14 miles of scenic hiking and biking trails home to freshwater ponds, salt marshes, and lush forests. Some of the native wildlife you can spot include a variety of birds, turtles, deer, and more. This refuge is the quintessential place to experience Hilton Head Island's natural surroundings while visiting in the summer. 
SEA PINES FOREST PRESERVE
Sea Pines Forest Preserve is a unique place to enjoy the outdoors with its long stretches of boardwalk overlooking vast woodland, marshes, and native wildlife. This is a place where you can get lost in the moment with nature's sounds or enjoy the views of secluded lakes while taking a lunch outdoors. With the highly accessible boardwalk and pathways, this easy trek makes it suitable for anyone to enjoy the forest. Just a few minutes from Coligny Beach Park, you can spend a day in the Lowcountry enjoying the best views of nature.
ENJOY AN OUTDOOR TOUR
Want to see everything Hilton Head Island has to offer with insight from local experts? Then one of our many tours is right for you! Here, you can embark on historical tours, nature walks, ocean adventures, and more, to find the wonderful treasures of the area. Below, we've collected a few tours offered on the island to get you started.
COASTAL DISCOVERY MUSEUM
Make time for a visit to the Coastal Discovery Museum at Honey Horn, a Smithsonian Affiliate. Here you can learn about Hilton Head Island's ecological and cultural history, take guided tours on land or on water, and enjoy everything from breathtaking views of the coast to fascinating wildlife. Enjoy the warm island weather while exploring the museum's grounds, or visit one of their indoor exhibits. You can take a tour on land or even take a guided kayaking excursion or dolphin cruise. The Coastal Discovery Museum is a relaxing way to enjoy your day while learning more about the history of Hilton Head Island.
VAGABOND CRUISES
Vagabond Cruises is Hilton Head Island's original sightseeing and excursions cruise operator. Operating since 1968, Vagabond Cruises offers water-bound tours and excursions, including dolphin cruises, sailing trips, and dinner cruises — just to name a few. This is a great way to get on the water and make the best of your island vacation.
GET OUT ON THE TOWN
Although the nature on Hilton Head Island has so much to offer, there are more enchanting sights in our communities. Visit Harbour Town or Shelter Cove, and you'll find colorful stretches of ocean skyline, charming Lowcountry flair, lively entertainment, and shopping at unique local boutiques. 
HARBOUR TOWN
Harbour Town is a must-see during your summer getaway. Home to the famous striped lighthouse that looks like a postcard come to life, scenic views, and the Harbour Town Golf Links, Harbour Town comes to life during the summer. There is no shortage of things to do or see here, with everything from shopping, to great restaurants (like the Quarterdeck) at your fingertips. Make sure to stroll along the water after dinner to enjoy the most fantastic sunset and bask in the ambiance of Harbour Town.
SHELTER COVE
Whether you're looking to shop, bike, go for a scenic walk, or eat at some of the area's best restaurants,  Shelter Cove Towne Centre,  located mis-island across from Palmetto Dunes, has you covered. This beautiful waterfront village is home to the largest deep water marina on Hilton Head Island, where you can enjoy fishing, nature and dolphin tours, sailing, and more. In addition, during the summer you can find festivals and events day and night for the whole family to enjoy.
DINE ALFRESCO
If you ask us, the best way to dine year round, mild  Hilton Head Island climate is al fresco, enjoying the pristine waterfront views or the lively patios. With over 250 restaurants to choose from, you're sure to find something on the menu that everyone will love. Indulge in the best summer seafood delicacies, including local oysters, gumbo, and crab cakes. There's always a culinary adventure waiting for you on Hilton Head Island. 
HUDSON'S SEAFOOD HOUSE ON THE DOCKS
Hudson's Seafood House on the Docks is one of Hilton Head Island's oldest restaurants. It features fresh, local seafood paired with spectacular water  views. Hudson's offers an extensive seafood-oriented menu emphasizing the use of local, fresh seafood. Divulge in their locally caught "Catch of the Day" for a taste of the island's freshest seafood, or choose from their variety of "land food" that's equally as delish.
OCEAN LOUNGE
The Ocean Lounge overlooks abundant coastal landscapes with some of the best oceanfront  island scenery. Located at the Sea Pines Beach Club, excite your senses with incredible food and picturesque water views that will make for an unforgettable experience. Relish in an array of menu options featuring their mouthwatering blackened redfish and shrimp and grits. 
HIT THE GOLF COURSE
Hilton Head Island is one of the premier golf destinations in the country. If you like to golf, a visit here is a hole-in-one. Our courses feature beautiful coastal lookouts and designs by some of the masters of the game. Best of all, with 23 courses to choose from, you'll find a game for every skill level and play style here. Not sure which course to try? You can't go wrong with the three award-winning courses at Palmetto Dunes Oceanfront Resort,  The Sea Pines Resort, and Heritage Golf Collection (Harbourtown Golf Links, Hilton Head National Golf Club, and Golden Bear Golf Club). Palmetto Dunes is also home to the Toptracer Range experience. This driving range incorporates state-of-the-art technology to provide instantaneous performance feedback, compete with friends, and more.  
ATTEND ONE OF HILTON HEAD ISLANDS SUMMER EVENTS
Hilton Head Island Events are a part of what makes this place come to life in the summer. From live music to markets, art exhibits to food festivals, there's always something exciting happening here in the Lowcountry. 
SHELTER COVE HARBOURFEST
HarbourFest is a summer-long celebration in Shelter Cove Harbour & Marina that you won't want to miss. HarbourFest is always a fun-filled day, with many great things to offer, including live music, local food, and a spectacular weekly firework show.
SUNSET CELEBRATIONS
If you're looking for an event the entire family will love, Sunset Celebrations are sure to delight. Taking place every Friday from June 24 through August 19 in the Shelter Cove Towne Centre park, this event features a rotating selection of musicians with their own unique styles. Grab a chair (and maybe a blanket), pick up some to-go food from a nearby restaurant, and get ready for an evening of magical music. Oh, and when we say the entire family, we mean it — pets are welcome to attend as well!  
START PLANNING YOUR SUMMER ISLAND GETAWAY
Whatever your ideal summer getaway entails, Hilton Head Island has something for everyone. And now that you have the inside scoop on summer in the Lowcountry, it's time to start planning your getaway!  
With accommodations ranging from luxurious resorts to intimate boutique hotels and beachfront homes for family and friends, your stay on Hilton Head Island will be a one-of-a-kind experience. So what are you waiting for? See our Hilton Head Island vacation planner and start planning your getaway on America's Favorite Island®.
We're looking forward to seeing you this summer! 
More Trending Stories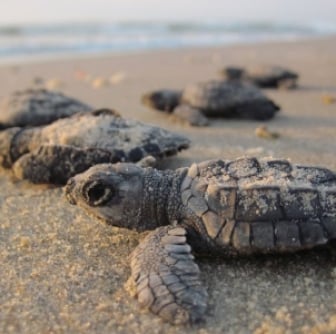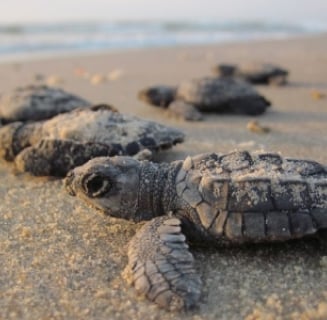 5 Fascinating Facts About Sea Turtles on Hilton Head Island
With its sun-kissed beaches, vibrant coastal landscapes, and a commitment to conservation, Hilton Head Island is a paradise teeming with extraordinary...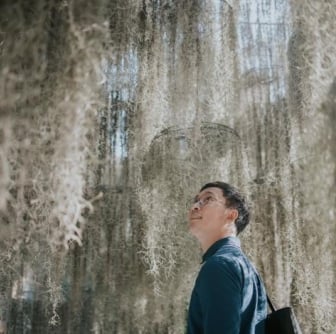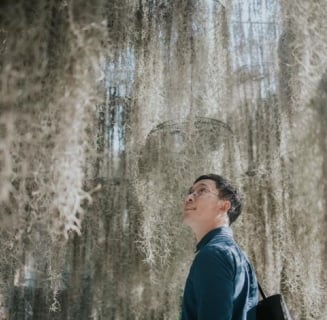 Staying Mindful of Our Impact: Sustainable Practices on Hilton Head Island
Did you know Hilton Head Island was America's first eco-planned community? That our commitment to developing tree cover has been continuously...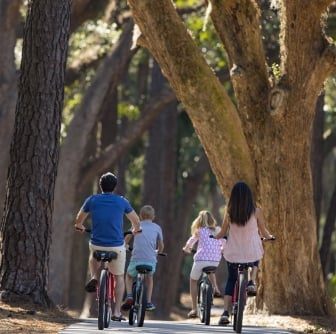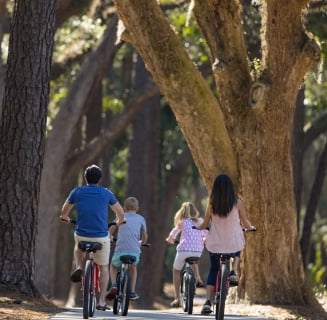 Hilton Head Island Recognized as One of the 'Best Bicycling Communities' in the United States!
Hilton Head Island has been recognized as one of the top 25 bicycle-friendly communities in the United States and one of 39 to achieve "Gold-Level"...