A Guide To Planning Your Next Corporate Event
By Hilton Head Insider
Every great event starts with a great setting. When it comes to corporate events, the perfect location has to be vibrant and exciting but not distract from the event's purpose. A tall order? Not on Hilton Head Island.  
The Lowcountry atmosphere, combined with our world-renowned Southern hospitality, sets the perfect tone to inspire creativity in your guests and foster a team-building environment for attendees. Whether you're looking to host a conference, an executive retreat, or a corporate group, America's Favorite Island® is the perfect backdrop to bring your event to life. 
Here is our comprehensive guide to planning your next corporate event on Hilton Head Island.
Choosing the Destination
You know what they say, location is everything. The backdrop for your event is one of the most essential details, and there is no better locale than the beauty of Hilton Head Island. The Lowcountry's laid-back atmosphere allows attendees to slow down, breathe in the island air, and really be present for your event. 
Hilton Head Island is a short journey from almost anywhere, with 36 states offering direct flights to Savannah/Hilton Head International Airport and nine states providing direct flights to the Hilton Head Island Airport. When your guests arrive, getting around the Lowcountry is easy. There are several car rental options, taxi and limousine services, shuttle routes, and more. 
A breathtaking destination that is easily accessible? Check and check! 
Choosing a Facility 
We know that events come in all different shapes and sizes. Our meeting venues are suitable for any type of group. With recent multimillion-dollar investments to upgrade facilities and amenities, America's Favorite Island® has it all. Cutting-edge facilities, luxurious amenities, and an inspiring and picture-perfect setting for your attendees.  
Your venue doesn't just need to be the right size for your event, but also the right fit. Hilton Head Island has many facilities to choose from, including AAA-approved Four Diamond oceanfront resorts, select service hotels, and off-site venues. 
Our preferred partner venues will work with you to ensure that every detail is taken care of. Choose from one of the many oceanfront resorts to give your guests an authentic island experience. The Westin Hilton Head Island Resort and Spa boasts 37,000 square feet of meeting space and 416 rooms to host your guests, making it the perfect space for bigger groups. If you're after a distinguished retreat, The Sea Pines Resort offers sprawling outdoor set-ups, 16,000 square feet of flexible meeting spaces, and 60 luxurious rooms. 
There are several flexible meeting spaces on Hilton Head Island. No matter your chosen venue, your event will be set up for success in an environment designed for learning, brainstorming, and team-building.
Planning Your Event  
There are many moving parts when it comes to planning your corporate events, and you don't have to go it alone. The Hilton Head Island Visitor and Convention Bureau is here to help you every step of the way. 
Whether you're in search of helpful planning tools, existing itineraries, or exciting team-building activities, with our team by your side, you can be sure that your event will live up to its potential. The Hilton Head Island Visitor and Convention Bureau's helpful tools take some of the planning load off of you.  
Our team of planning experts can help you craft the perfect itinerary or help to create activities that are unique to your event, whether a corporate meeting or executive retreat. Together, we'll ensure your event is memorable for all who attend. 
Work & Play 
Sometimes the best ideas come to you outside the boardroom's four walls, especially when stepping outside and into the Lowcountry. Take your meeting to the green on one of our 23 championship courses like Harbor Town Golf Links, home to the PGA TOUR's RBC Heritage. Host a private, guided eco-tour for your guests throughout the Sea Pines Forest Preserve or one of our many nature trails. Charter a boat and tour the coastal landscape of America's Favorite Island® for an off-the-beaten-path adventure that will energize and inspire your attendees. 
Hilton Head Island offers countless unique events and activities perfect for team building. Host a bonding BBQ on the beach for your team, or take advantage of the island's vibrant nightlife for a post-meeting potable at one of the many bars or restaurants in town. 
Treat your guests to a Lowcountry seafood feast at Hudson's Seafood on the Dock. As one of the oldest seafood restaurants on the island, it has been a Hilton Head Island staple for the last 40 years. Their seafood is exclusively sourced from local fishing boats and they make everything from scratch. A meal at Hudon's Seafood on the Dock will be one that your attendees will never forget. 
If you're looking for a unique add-on to your event, why not head over to Hilton Head Distillery for a tour and mixology class? Hilton Head Island's only distillery combines West Indies rum and Carolina whiskey distilling traditions. They believe that enjoying craft spirits is a unique voyage best shared — and we're inclined to agree! Your guests will love this one-of-a-kind experience to taste premium Lowcountry spirits. 
A night out at the Tiki Hut is the perfect send-off for your guests. The bar hosts live music every night of the year, and the bands will have your guests dancing the night away. The only bar on the beach on Hilton Head Island, Tiki Hut has island-inspired cocktails like the Frozen Alligator and a tasty snacks menu for when you get peckish from all the dancing! 
Start Planning
No matter the type of corporate event you're planning, Hilton Head Island is the perfect destination for you and your group. Our team is here to help you bring your Lowcountry event to life. Reach out and start planning today!
More Trending Stories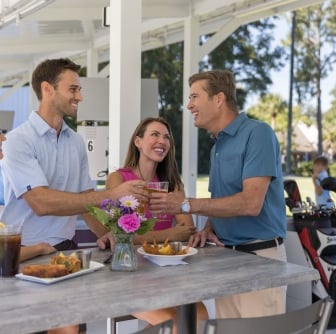 5 Leisurely Activities to do After a Conference on Hilton Head Island
Hilton Head Island is an ideal destination for your next meeting or conference. Here, you'll be welcomed by Southern hospitality, updated facilities...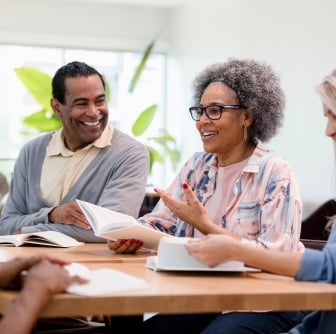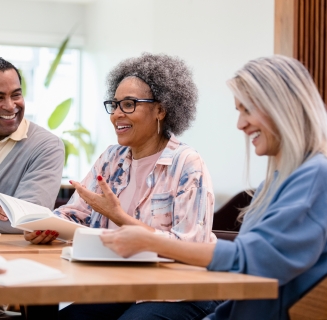 Four Ways to have a Productive Meeting
Bring your team together on America's Favorite Island®! With an abundance of unique meeting venues, Hilton Head Island is the ideal setting to host...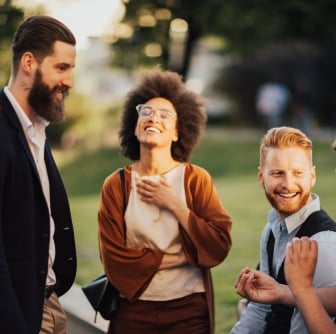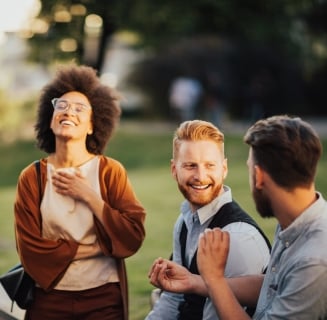 Itinerary: Way Beyond the Boardroom
Go beyond the boardroom during your next business trip to Hilton Head Island.