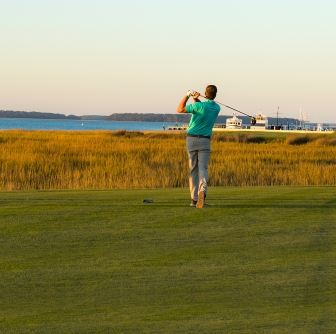 5 Leisurely Activities to do After a Conference on Hilton Head Island
By Hilton Head Insider
Hilton Head Island is an ideal destination for your next meeting or conference. Here, you'll be welcomed by Southern hospitality, updated facilities, and plenty of things to see and do, alongside plenty of beautiful beaches and shady oak moss trees. The laid-back atmosphere here is the perfect backdrop for any business trip, and even better for networking once the meetings have wrapped. Here, you can take a deep breath of the island air, unwind, and explore the Lowcountry at your own pace. With outdoor recreation, world-class golf courses, and fresh local cuisine, there's so much to see, do, and discover here on America's Favorite Island®. 
Here are 5 leisurely activities you can enjoy around the island after your conference.
1: Golf the Greens
After a busy conference, a round of golf sounds like the perfect way to round out your time on Hilton Head Island. Whether you're a seasoned pro or new to the game, you'll find a course that's perfect for your pace of play. In fact, Hilton Head Island is home to 23 championship courses, ranging from seaside links to woodland layouts, all designed by some of the top names in the sport. 
Looking for the perfect spot to start? Harbour Town Golf Links at The Sea Pine Resort is a favorite among many and is home to the RBC Heritage Presented by Boeing PGA TOUR tournament every year. Oyster Reef Golf Club is recognized as widely recognized as one of the best pure golf experiences on Hilton Head Island, or if you want to enjoy the game with ocean views, you'll find three award-winning options at Palmetto Dunes Oceanfront Resort. Still not sure which courses you want to play? Let our golf experts gather recommendations for you based on your travel needs. 
2: Enjoy Natural Beauty & Outdoor Adventure
After productive time spent in the boardroom, it's time to relax with some leisurely activities. Explore Hilton Head Island's natural beauty through our beaches, parks, and outdoor recreation.
Our 12 miles of pristine beaches offer soft sands, and clear, warm waters — perfect for a sunset walk, a picnic on the shore, or even a swim. Beyond the beaches, you can explore the 60+ miles of leisure pathways on bike or by foot, taking in the views of Spanish moss along the way. 
And if you're an adventure seeker, there is a wide range of water-based activities to fully immerse yourself in the island experience. Set off on a fishing charter, hop on a dolphin cruise, or rent a kayak or paddleboard. You can even try surfing, sailing, or waterskiing.
Whether you want to take it slow or get your adrenaline running, there's something to offer everyone looking to recharge after a conference. 
3: Taste the Lowcountry Flavors
After a busy day attending a conference, you deserve to indulge in the delectable dining on Hilton Head Island. The Lowcountry's culinary scene is a delightful blend of fresh seafood and southern flavors, with over 250 restaurants offering diverse menus. Alongside your meal, you'll find a vibrant beverage scene with three breweries, one distillery, and one winery pouring craft beers, spirits, and wines.
Taste our fresh local seafood at Hudson's Seafood House on the Docks — Hilton Head Island's oldest restaurant. Try The Porch or Annie O's Kitchen for some classic Southern flavors. Or, for a Lowcountry beverage, head to Hilton Head Distillery for a tour and tasting, or make your way to Lucky Rooster for a casual drink at their daily happy hour and eats from their seasonal menu full of local favorites. 
Whether a sit-down meal, casual drink, or a quick bite, there are plenty of delicious options you can treat yourself to after your conference. 
4: Relax, Refresh, and Rejuvenate
Your conference has come to an end and it's finally time to relax! With luxurious spas and naturally beautiful surroundings, it's easy to feel refreshed and reset on Hilton Head Island.
It doesn't get much more relaxing than a trip to the spa. Immerse yourself in a spa journey with a paradise glow body treatment at Ocean Tides Spa. Experience pure bliss with a signature facial at The Indigo Spa. For something more health and wellness-focused, visit Hilton Head Health, where you can go on a wellness retreat and learn all about nurturing yourself. 
Even just being on Hilton Head Island you can become rejuvenated. Listen to the sway of Spainish moss, feel the warm sun beating down on your face, smell the salty air, and take in the peaceful ocean views. Take a walk along the beach or sit on your balcony — either way, the Lowcountry's natural beauty will make you feel relaxed in no time.
5: Discover Hilton Head Island's Arts & Culture Scene
Here on Hilton Head Island, you'll find a vibrant arts and culture scene waiting to be discovered. This is the home of live music venues, fascinating history, theater productions, and some of the finest art galleries in South Carolina. 
Hilton Head Island is bustling with cultural experiences your creative side will love. There's no better place to start than the Arts Center of Coastal Carolina. Experience shows, concerts, festivals, and unique performances at the award-winning Arts Center — located in the heart of Hilton Head Island. If you want to unwind and see the arts come alive through music, The Jazz Corner provides elegant jazz paired with gourmet dining and a relaxed atmosphere. And to experience the rich Gullah culture that makes the Lowcountry so dynamic, we recommend visiting Historic Mitchelville, exploring the Gullah Museum of Hilton Head Island, going on a Gullah Heritage Trail Tour, and shopping for a memento at Binya.
For special performances, shows, and festivals, keep an eye on our events page to see what's happening in the Lowcountry during your stay!
When the Meetings are Over, the Fun is Just Beginning
Between our updated and modern meeting facilities, vibrant environment, and abundance of ways to enjoy your time, the Lowcountry is the perfect destination for your conference. Plus, Hilton Head Island is easy to get to with plenty of direct flights to the Savannah/Hilton Head International Airport (SAV).

With all these leisurely activities to choose from, either on your own or with your colleagues, it's easy to work and play on Hilton Head Island. To make your planning even easier, our official Hilton Head Island Vacation Planner can help with dining options, recreation, must-see locations, events, and everything else you need to know about visiting America's Favorite Island®.
More Trending Stories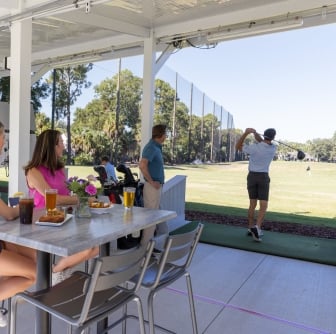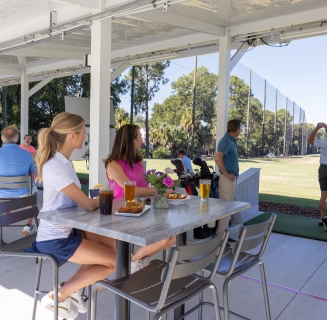 A Guide To Planning Your Next Corporate Event
Every great event starts with a great setting. When it comes to corporate events, the perfect location has to be vibrant and exciting but not distract...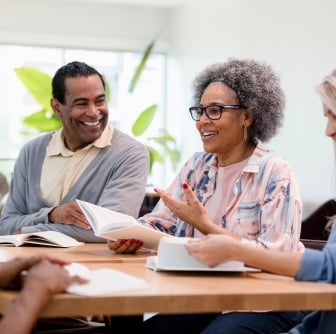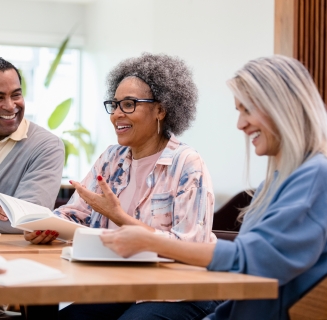 Four Ways to have a Productive Meeting
Bring your team together on America's Favorite Island®! With an abundance of unique meeting venues, Hilton Head Island is the ideal setting to host...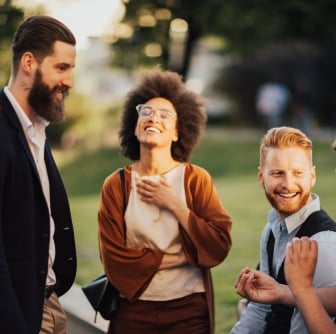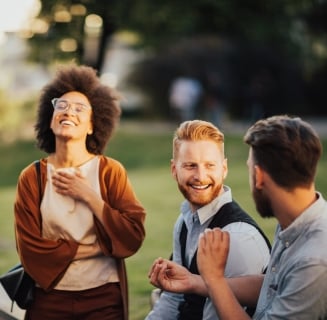 Itinerary: Way Beyond the Boardroom
Go beyond the boardroom during your next business trip to Hilton Head Island.