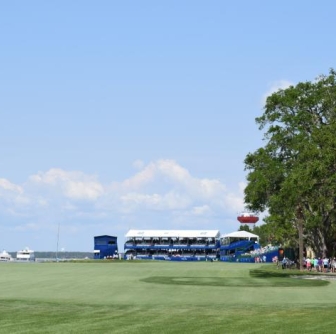 RBC Heritage: Harbour Town Golf Links Beloved by the Players and the Fans
By Shane Sharp
This year, the PGA TOUR's RBC Heritage returns to its rightful spot on the schedule the week after the Masters, April 12-18, at famed Harbour Town Golf Links at The Sea Pines Resort.
And suffice it to say, players in the field for the 53rd edition of one of the TOUR's most popular events – including World No. 1 and defending Masters champion Dustin Johnson – are breathing a collective sigh of relief.
It's no secret that Sea Pines and Harbour Town have been both player and fan favorites since the tournament's inaugural year in 1969.
And for the pros coming straight from the pressure cooker that is the season's first major championship, Hilton Head Island is a catharsis of mind, body and spirit. Its Spanish moss-draped live oaks, ubiquitous palmettos and island-time vibe immediately put everyone in attendance at ease.
And this year attendance once again includes fans; a limited number of tickets are being sold as part of TOUR allowing reduced capacity crowds at several of its events.
"The 2021 RBC Heritage will offer a unique and intimate experience for ticket buyers," said longtime Tournament Director Steve Wilmot. "With fewer spectators on the course, fans will get a better viewing opportunity to watch the world's best golfers play the iconic holes of Harbour Town Golf Links."
Harbour Town Golf Links
It's not just the laid-back atmosphere the world's best players relish when visiting Golf Island. Harbour Town, the Pete Dye, Jack Nicklaus collaboration that put the "golf" in "golf island" back in 1969, is among the most popular courses on TOUR.
As golfers like Bryson DeChambeau and (until recently) Rory McIlrory chase more and more distance, Harbour Town is a vintage station-to-station layout that places a premium on strategy and shot making. Fairway landing areas are a quarter of the size of other TOUR tracks, as are Dye's diminutive greens.
Golf.com writer Luke Kerr-Dineen sums it up brilliantly:
"And therein lies the beauty of Harbour Town. The thin margins. You're not hitting to big, vague concepts like 'the fairway' or 'down the left.' You're hitting to specific windows, which demands both precision in direction and distance."
TOUR players not only understand this, they completely embrace it. For at least one week of the year, they get to hit the shots they practiced as a kid out on the driving range: low, penetrating draws, high, sweeping cuts and an infinite number of deft chip shots around the greens.
"It's always in the top five of everybody's rankings of courses on tour," five-time Heritage champion Davis Love III said back in 2017. "It's just stood the test of time without really much adding of length and always produces great champions."
The 451-yard par-4 10th is a classic case in point. A dogleg left, players must hedge their tee shots close to the water along the left side of the fairway to set up the optimum approach to the green. While the landing area appears ample, the "A" position is actually just a few yards wide.
Then again, fans need look no further than the first hole to get a feel for what makes Harbour Town, Harbour Town. Tee shots hit even slightly off line on this 410-yard opening two-shotter can clip overhanging tree branches along the narrow chute from the tee box.
Said five-time RBC Heritage runner-up Luke Donald, who has developed a deep appreciation for the tournament and Hilton Head Island over the years:
"You drive around, and you see so many people riding around on their bicycles. And it's just a very good family spot. This place never plays that easy. The scoring is always quite challenging here, too. But certainly I think people let off a sigh of relief coming from Augusta."
The Sea Pines Resort
Part of the allure of Harbour Town Golf Links has always been its availability to the golfing public. Ranked among the top courses in America by Golf Digest, GOLF Magazine and Golfweek / USA Today, it's a bucket list course offering an unforgettable experience for golf groups of all sizes.
A par-71, Dye, Nicklaus and Dye's wife Alice ensured Harbour Town was playable for golfers of all skill levels and swing speeds via five sets of tees spanning 5,084 to 7,099 yards. Alice even made sure that three sets of tees were rated for women, rare for a championship venue.
Both walking caddies and forecaddies are available to help first timers and repeat visitors alike navigate the nuances of a venue that Dye once said "made my career." The true "aha" moment for resort guests, no matter how many times they've played Harbour Town, comes on the par-3 17th.
It's at this famous par 3 that the course's routing turns toward the glistening waters of the Calibogue Sound. The wind at your back or in your face can mean up to a three-club difference on this picturesque one-shotter.
From there, it's on to one of the most famous finishing holes in all of golf, the par-4 18th playing along the Sound with the Harbour Town lighthouse as a backdrop. For golfers who've threaded tee shots into narrow fairways all day, the landing area on 18 (the widest on TOUR) is a welcomed respite.
Harbour Town can be either the kick-off or culmination of a visit to The Sea Pines Resort, as golfers can also partake of two other world-class layouts, Heron Point by Pete Dye and Atlantic Dunes by Davis Love III.
Heron Point was a labor of love for Dye, who returned several times to tweak its putting surfaces and greens surrounds for optimal playability. From its 7,035-yard tips and with a slope of 140, it gives Harbour Town a run for its money as Sea Pines' toughest track.
Atlantic Dunes is a masterful overhaul of the resort's historic Ocean Course, the island's first course. Love III's fondness for the Lowcountry aesthetic is on full display, as native seaside grasses and coquina shells meld with pines and oaks to create a calming coastal ambiance that puts golfers at ease. 
Off the course at Sea Pines Resort, ownership has invested substantially in the guest experience over the past decade. Not one, but two new clubhouses offer casual and fine dining: Links, an American Grill at Harbour Town and Fraser's Tavern at Heron Point / Atlantic Dunes.
The Sea Pines Beach Club, just a short bike or shuttle ride from the Harbour Town area, features Coast, a beautifully appointed restaurant and oceanfront bar. Upstairs is the Ocean Lounge, offering unobstructed, second-floor views of the Atlantic Ocean and a wide selection of wines, beers and spirits.
Golfers can select from three distinct types of accommodations: villas, luxury homes and the Inn and Club at Harbor Town, a 60-room boutique hotel situated just steps away from the first tee and clubhouse.
The Sea Pines Resort is offering accommodation specials for this year's RBC Heritage, guaranteeing guests a place among the gallery. Inn and Club at Harbour Town rates start at $599, nightly, for a king- or two queen-room and include two free tickets to the RBC Heritage.
Guests in select home and villa accommodations have the option to purchase two tickets per bedroom, daily. Search rates at Sea Pines Hilton Head Vacations using promo code HERITAGE.
The package offers several additional perks: a $50 resort credit, complimentary private transportation, use of two adult bikes and parking (self or valet); complimentary use of premium beach chairs, umbrellas and towels as the Sea Pines Beach Club; and preferred rates at Atlantic Dunes and Heron Point. All guests also have access to the pool at the Inn and Club and Sea Pines Resort Fitness Center.
Getting Here
Major metro areas in the Carolinas, Georgia and north Florida are well under a half-day's drive from the U.S. 278, I-95 exit. Golfers outside of driving range can choose from two award-winning airports: Savannah-Hilton Head International (SAV) in Savannah, Ga. and Hilton Head Island Airport (HHH), on the north end of the island.
Hit the "easy button" and fly into Hilton Head Island Airport (HHH) on the island's north end. American Airlines offers nonstop and one-stop service from multiple hub cities and connections. Seasonal Saturday flights to/from Boston Logan International Airport (BOS) are offered as of April 10, 2021
The new route complements year-round service from Charlotte Douglas International Airport (CLT) and seasonal service from Washington Reagan Airport (DCA), Chicago (ORD), Dallas/Ft. Worth (DFW) and Philadelphia (PHL).  Book your flight to Hilton Head Island at www.AA.com.
Starting May 27 and running through Labor Day weekend, United Airlines will offer seasonal service to HHH from Cincinnati, Cleveland, Columbus, Indianapolis, Pittsburgh and St. Louis. Delta Air Lines Airlines also offers nonstop and one-stop service to HHI via its Atlanta (ATL) hub with connections from 200+ cities worldwide.
Golfers can also utilize Savannah/Hilton Head International Airport (SAV), with direct flights from numerous East Coast, Midwest and Texas airports. Southwest Airlines service began in March with six flights from five markets.
Major metro areas in the Carolinas, Georgia and north Florida are under a half-day's drive, while several Mid-Atlantic and Midwestern cities are seven to nine hours away.
Our expert golf vacation planners are available to help you design your ideal Hilton Head Golf Island golf trip. Click here to complete a brief form and to receive a custom quote.
More Trending Stories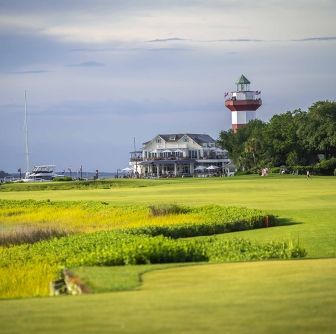 Hilton Head, America's Golf Island: Local Golf Travel Professionals Make Planning Your Dream Golf Getaway Easy
A Dream golf getaway. That's right. It's what Hilton Head, America's Golf Island, is all about. Sounds perfect in theory, of course. In practice, it's...
Hilton Head, America's Golf Island: Local Golf Travel Professionals Make Planning Your Dream Golf Getaway Easy
A Dream golf getaway. That's right. It's what Hilton Head, America's Golf Island, is all about. Sounds perfect in theory, of course. In practice, it's...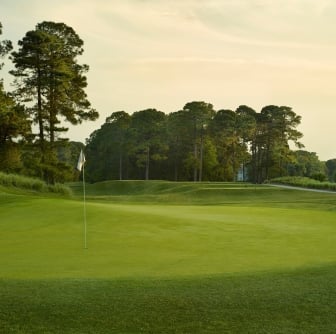 Discover These Hidden Gems Around Hilton Head, America's Golf Island
The names of several courses on and around Hilton Head, America's Golf Island roll off the tongues of diehard golfers everywhere. Harbour Town Golf...