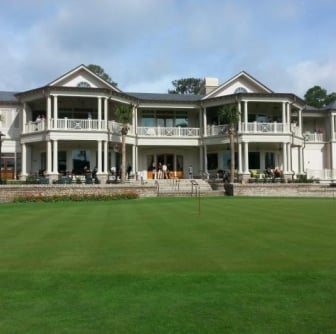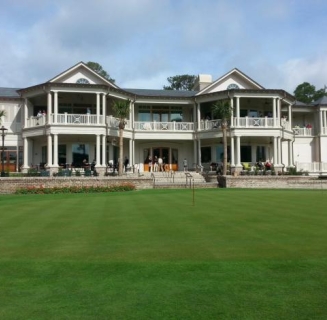 Inside the new harbour town clubhouse
By Bob Stevens
With the help of many, The Sea Pines Resort transformed the legendary Harbour Town Clubhouse into an iconic landmark. In this case "new" really is just better. The 1969-vintage  Harbour Town Golf Links Clubhouse was wonderful in its time, and still fine for most of us when visiting Hilton Head Island's premier golf venue. But the new clubhouse, built on the same footprint, but with a third level and all the amenities for today's golfer and vacationer, is waaaaay better, even though one of its primary goals was to preserve the traditions of old-style southern living. I could write for weeks on the gorgeous new $26-million facility, but truly, these pictures are worth more than a thousand words each, and have made the clubhouse Hilton Head's newest great tourist attraction. And in a feat of Herculean proportions, it was finished between the end of last year's RBC Heritage and this year's.
Several paintings adorn the walls of the new clubhouse to include architects Pete Dye and Jack Niclaus. The Links Bar and Grill, elegant, yet functional, with a view outside of the practice putting green and the 9th hole. The 2,400 square-foot locker room (how big is your house?) that was the impetus for the new clubhouse. Harbour Town goes from possibly the worst locker room on the PGA TOUR to one of the very best. The locker room and this expansive lounge will be used by all of us golfers the other 51 weeks of the year! The new clubhouse is all about the views!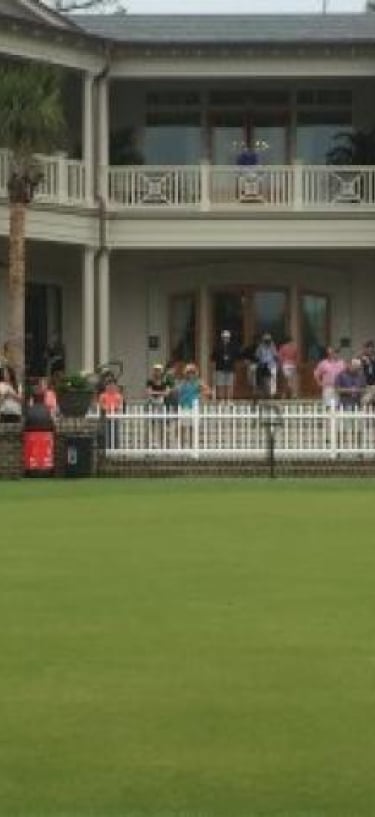 The stunning view of the clubhouse from the practice green and the course itself, which will undergo its own renovation this summer. At the new clubhouse you will also find Links, an American Grill -which is currently open and serving up some of the best cuisine on the island. Just another reason to visit and see what's new on Hilton Head Island!
More Trending Stories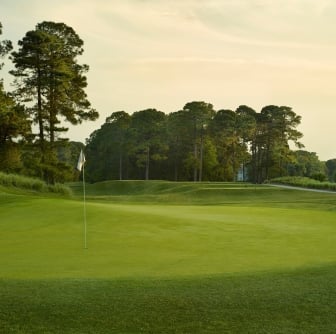 Discover These Hidden Gems Around Hilton Head, America's Golf Island
The names of several courses on and around Hilton Head, America's Golf Island roll off the tongues of diehard golfers everywhere. Harbour Town Golf...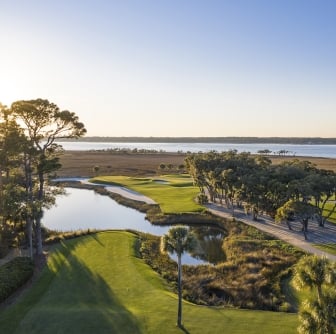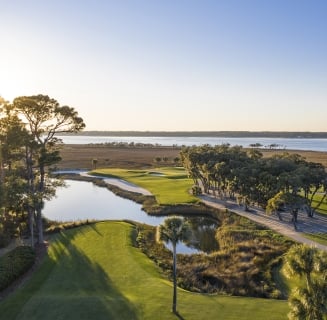 Rees Jones
Pete Dye's iconic Harbour Town Golf Links and its famous lighthouse will always be the face of Hilton Head Island golf. But it can be argued that...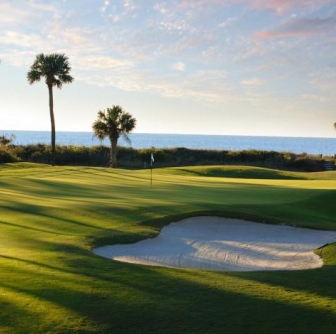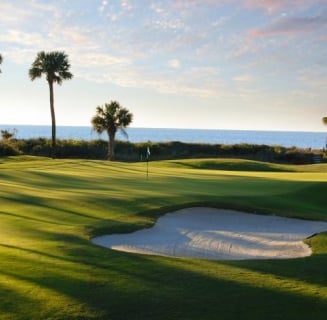 What You Won't See at the RBC Heritage - Unless You Go!
The crew from the Golf Channel and CBS love coming to Hilton Head for the RBC Heritage, especially after the crucible of Augusta National the week...