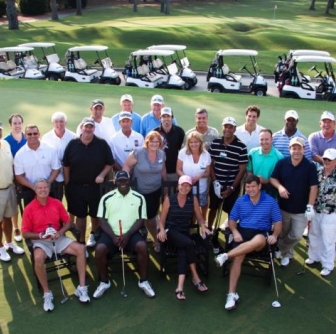 Hilton Head Island Celebrity Golf Tournament
By Kelly Smith
Swing with the stars, have fun and help raise money for children's charities!
Hilton Head Island is rolling out the red carpet this Labor Day weekend for its 31st Annual Hilton Head Island Celebrity Golf Tournament where golfers of all skill levels can play with a diverse roster of friendly celebrities on three of the finest courses in the South Carolina Lowcountry.
The 3-day tourney matches celebrities with amateur golfers in order to raise money for 20 well-deserving children's charities in the South Carolina Lowcountry and this year's participants will hit the links on the following courses:
This year's tourney will kick off with an opening ceremony on Friday (day 1), which will be recognized as "Greenwood Appreciation Day," in honor of Greenwood Communities & Resorts valued commitment to the tourney since its inception in 1979. In addition to playing in the tourney, author/journalist Jim Huber has agreed to emcee the special presentation.
Dye Course at Colleton River Plantation (Saturday, Sep. 3); This prestigious course is a new addition to the tourney's course lineup.
Harbour Town Golf Links at The Sea Pines Resort (Sunday, Sep. 4); famed home of SC's only PGA TOUR event – the RBC Heritage
The Hilton Head Island Celebrity Golf Foundation has also secured an exciting list of celebrities, representing sports and music to stage and screen, who will be participating in the 2011 tourney, and it is not too late to join the fun!
AMONG THE INTRIGUING CELEBRITIES WHO HAVE COMMITTED (TO DATE) TO ATTENDING THE EXCITING THREE-DAY FUNDRAISER ARE:
Peter Alexander (NBC News)
Kim Alexis (supermodel)*
Ken Anderson (quarterback/coach, Bengals/Steelers)
Bobby Cremins (basketball coach, College of Charleston/Georgia Tech)
Henry Cho (comedian)
Mark Collins Seahawks/Giants, 2x Super Bowl champion)
Misty Copeland (ballerina)*
Thad Daber (World One Club champion)
Jay DeMarcus Rascal Flatts)
Ron Duguay (hockey player/coach/analyst, NY Rangers)
Kelly Edge (HGTV)
Doug Flynn (2x World Series champion, Cincinnati Reds)
Dwight Hicks (NFL Super Bowl Championship Team, 49ers)
Jim Huber (golf journalist/author)
Alan Kalter ("The Voice" of the Late Show with David Letterman)
Gail Kim WWE Diva)
Bonnie Macfarlane (comedian)*
Mark Malone (NFL Color Analyst, Steelers)
Rob Marciano CNN journalist/meteorologist)
Aaron McCargo Jr. (Food Network)
Tom Moore (football coach/offensive coordinator, Colts)
Muhsin Muhammad (football player, Carolina Panthers/Chicago Bears)
Terry O'Quinn (Actor, Lost)
Kyra Phillips (CNN)
John Roberts (FOX News)
Joe Don Rooney (Rascal Flatts)
Marc Summers (TV host/producer, Food Network)
Phil Varone (actor/drummer)
Rich Vos (comedian)
Spud Webb (Atlanta Hawks)
Gary Williams (Golf Channel)
Paul Williams (composer/musician/songwriter/actor)
Hilton Head Island's own Robert Irvine (Food Network star, restaurant owner – Robert Irvine's eat!) has agreed to return to the links this year, as well.
"Regardless of how well you play, the golf courses are incredible and the tournament is a lot of fun. It's really a great, well-organized event that raises much-needed money for kids," said Irvine.
Golf opportunities are still available, but are filling quickly so it is highly recommended that those interested in swingin' with the stars reserve their spot as soon as possible.
Whether you are a golfer or prefer to have fun off the links, a variety of customizable Sponsor and Guest Packages are available, as well as kid-friendly activities for folks interested in attending with their families. Packages can be customized so that all activities you specify are covered in your tournament fees and offer a great way to entertain important clients or reward valued employees.
Online registration is available for playing spots, sponsorship packages and even volunteering!
Also, while Hilton Head Island, with its year round subtropical climate, is always a great place to visit, it is particularly pleasant during the fall when temperatures are mild and many area resorts and vacation rental companies are offering wonderful getaway specials!
For additional information regarding Hilton Head Island Celebrity Golf Tournament, please visit the organization's website, hhcelebritygolf.com, or call Tournament Producers Kim Capin or Carol Kavanaugh: 843.842.7711.
* Non-golfers
ABOUT THE HILTON HEAD ISLAND CELEBRITY GOLF FOUNDATION
The HHICGF is a non-profit organization that supports programs that are designed to help disadvantaged children and youth lead happy, healthy and successful lives: All Saints Preschool, Bluffton Self Help, Boys & Girls Clubs of the Lowcountry, Child Abuse Prevention Association, Children's Relief Fund, Christ Lutheran Preschool, Citizens Opposed to Domestic Abuse, Cross Preschool, Deep Well Children's Program, Ella C. White Memorial Scholarship Fund, First Presbyterian Day School, Heroes on Horseback, Hope Haven of the Lowcountry, Hospice Care of the Lowcountry, Hilton Head Island Recreation Association, May River Montessori, Providence Children's Center, St. Luke's Preschool, The Children's Center and Volunteers in Medicine Clinic.
More Trending Stories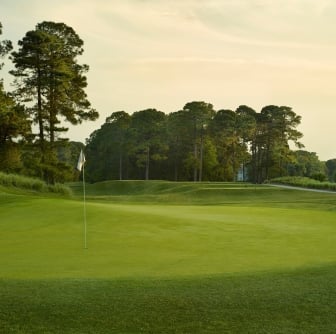 Discover These Hidden Gems Around Hilton Head, America's Golf Island
The names of several courses on and around Hilton Head, America's Golf Island roll off the tongues of diehard golfers everywhere. Harbour Town Golf...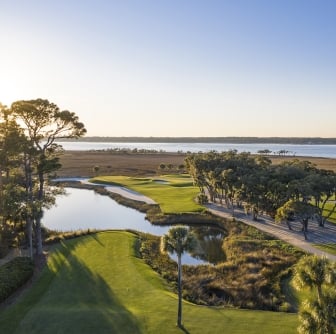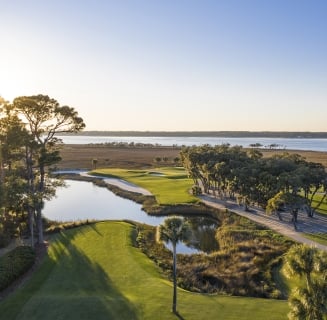 Rees Jones
Pete Dye's iconic Harbour Town Golf Links and its famous lighthouse will always be the face of Hilton Head Island golf. But it can be argued that...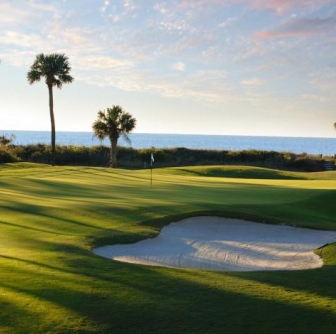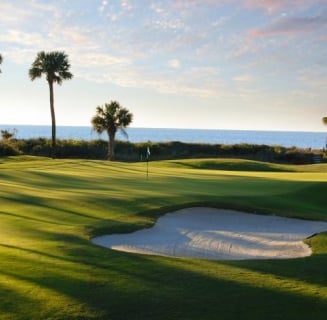 What You Won't See at the RBC Heritage - Unless You Go!
The crew from the Golf Channel and CBS love coming to Hilton Head for the RBC Heritage, especially after the crucible of Augusta National the week...